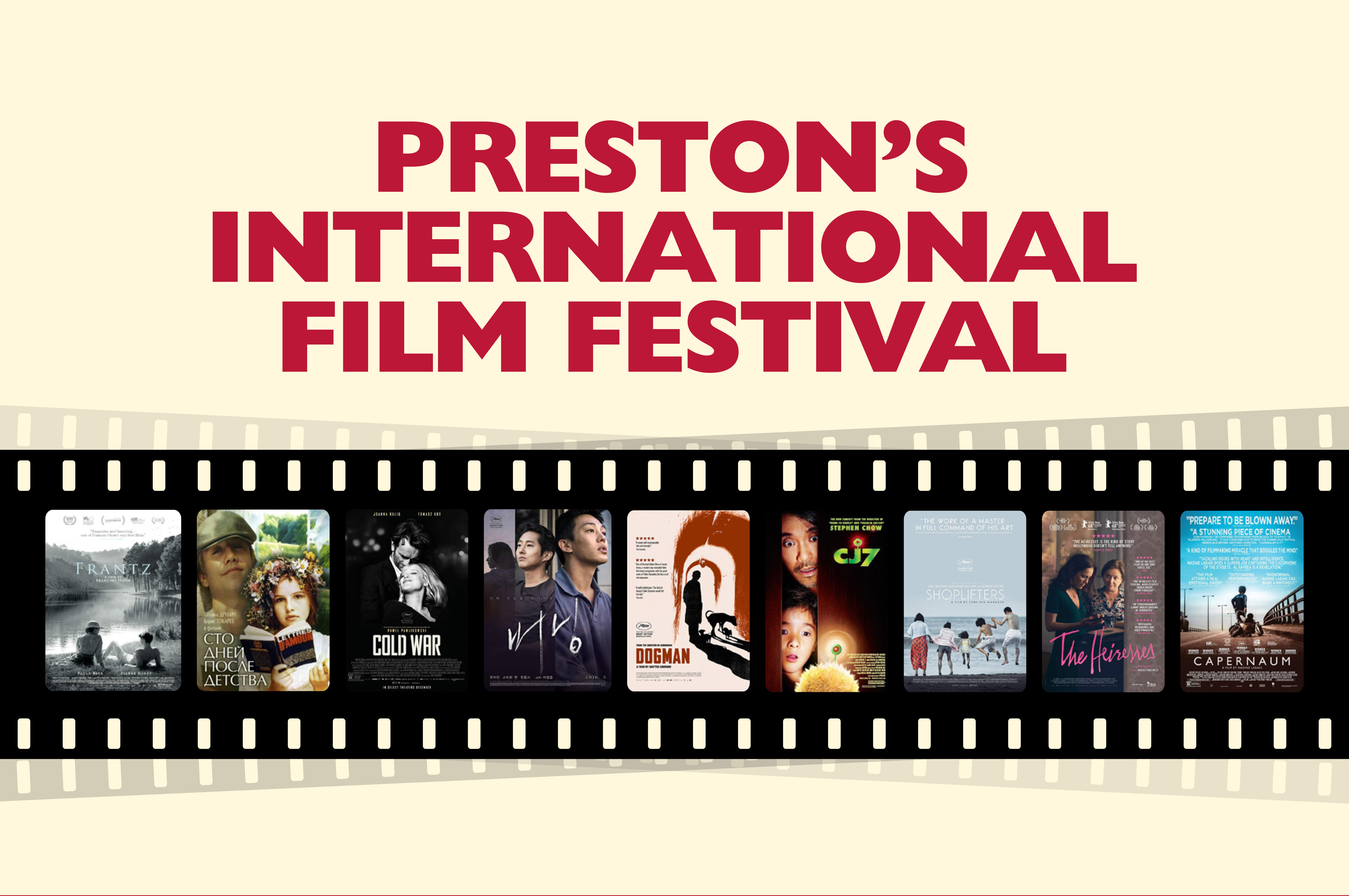 Film fans are in for a treat with the arrival of Preston's International Film Festival 2019.
The event, organised by the Worldwise Learning Centre at the University of Central Lancashire (UCLan), will screen nine foreign language films between Monday 14 October and Sunday 20 October.
The films being shown in UCLan's Mitchell and Kenyon Cinema are:
- Frantz (French and German) on 14 October at 7.30pm
- One Hundred Days After Childhood (Russian) on 15 October at 7.00pm
- Cold War (Polish) on 16 October at 7.00pm
- Burning (Korean) on 17 October at 7.00pm
- Dogman (Italian) on 18 October at 7.00pm
- CJ7 (Chinese) on 19 October at 5.00pm
- Shoplifters (Japanese) on 19 October at 7.00pm
- The Heiresses (Spanish) on 20 October at 5.00pm
- Capernaum (Arabic) on 20 October at 7.00pm
All screenings will have English subtitles.
To celebrate the launch of the International Film Festival on 14 October and the 10th anniversary of the Worldwise Learning Centre, a special evening event will take place. Starting at 5.00pm, Darius Rahimi, the Deputy Head of the Political Department for the German Embassy, will give a talk on the politics of reconciliation.
Other speakers will include UCLan's Vice-Chancellor Professor Graham Baldwin, Derek Smith, from the Preston Twinning Partnership, and Frédéric Brayard, of UCLan's School of Language and Global Studies.
This will be followed by an opportunity to network and sample some traditional French and German nibbles and wine before the free screening of the French/German film 'Frantz', a film set in post-World War I with themes that are highly relevant in today's divided world.
Tickets for the opening event and film screening on Monday 14 October are free, with tickets for the rest of the week starting at £2.50 per person. For more information and to book visit prestonfilmfest.ticketsource.co.uk
https://www.visitlancashire.com/whats-on/prestons-international-film-festival-2019-p963430
Related
0 Comments