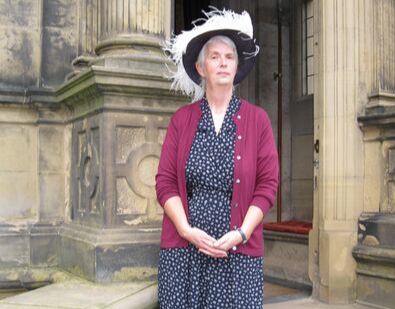 Take a trip back in time with a guided tour of Gawthorpe Hall led by 'Miss Rachel'. Rachel Kay-Shuttleworth was born and grew up at Gawthorpe in the Edwardian period and is most famous as a great needlewoman and for her fabulous textile collection.
She was also well known locally as a formative leader of the Girl Guide Movement, philanthropist and the driving force behind many other local causes often related to the health and wellbeing of local people. She also had a great love of Gawthorpe Hall her family home and she enjoyed sharing this with visitors.
On Sunday 29 September 'Miss Rachel' will be giving guided tours of her home, so you can hear for yourself her fascinating stories of what it was like to grow up at the 400 year old home of her ancestors, of when King George V came to visit or how to quickly get large platters of hot food up 4 floors of spiral staircase for a formal dinner in the Long Gallery.
Guided tours at 12.30pm and 2pm on Sunday 29 September, included in normal admission charge to the Hall, no need to book just turn up on the day.
Related
0 Comments