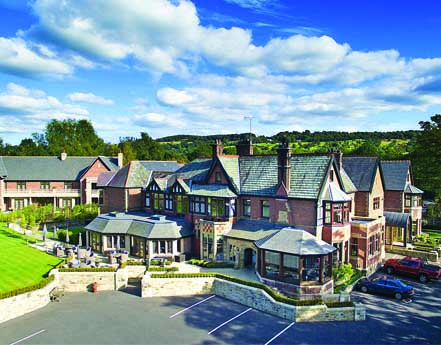 Reading glasses at the ready; there is plenty for booklovers to celebrate at the Northcote Literary Festival, which takes place from Thursday 15 – Sunday 18 August in the breathtaking surrounds of Lancashire's Ribble Valley. Get your tickets early because last year was a complete sell-out. Tickets are on sale now from northcote.com or by calling 01254 240555.
This year will mark the second literary festival at Northcote – a spectacular setting for any kind of event, nestled on the edge of the Forest of Bowland and home to Lisa Goodwin-Allen, who oversees the Michelin-starred restaurant.
This four-day celebration of the written word brings together an eclectic collection of the most established storytellers of 2019. From engrossing crime thrillers to the pursuit of happiness, each writer will share their latest release over a Michelin-star 3-course lunch or 4-course dinner with those who enjoy the finest food and conversation. With a copy of the author's book to take away with you, why not make an evening of it with an overnight stay in one of the hotel's exquisite and luxurious rooms?
Special guest authors for this year include:
Thursday 15 August
Dinner with John Williams MBE, The Ritz Cook Book
Friday 16 August
Lunch with Lucy Atkins – award winning fiction writer, The Night Visitor
Friday 16 August
Dinner with Sir Diarmaid MacCulloch – historian & presenter, Thomas Crowell: A Life
Saturday 17 August
Lunch with Gelong Thubten, A Monk's Guide To Happiness: Meditation in the 21st Century
Saturday 17 August
Dinner with Maggie Gee OBE – award-winning novelist, Blood, and Nicholas Rankin – author & broadcaster, Churchill's Wizards
Sunday 18 August
Lunch with Robert Daws – actor & crime author, The Killing Rock
Related
0 Comments