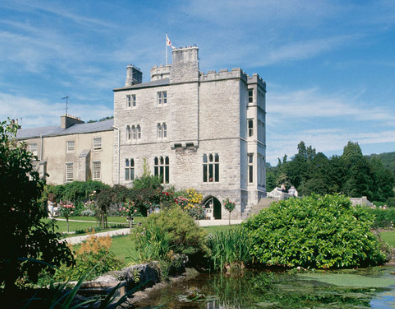 Everyone loves it when summer waves its magic wand; making school disappear, and laying out an enchanted trail to the long summer holidays.
To celebrate the start of the school holidays, on Sunday July 28th, Leighton Halsl near Carnforth is under a spell, transformed into a fairy tale wonderland for a captivating day of magic and marvels.
Acclaimed interactive theatre company Attic Door Productions will be sprinkling fairy dust over the historic family home, revealing a host of magical characters who need help on an important quest. Pixies, elves and fairies are invited to fly along to help them imbue the gem of happiness with all the fairy power it needs to keep story book land alive.
All thoughts of homework are promised to be well and truly banished during the interactive experience set amongst the rooms and grounds of Leighton Hall. Fairy tale friends will guide young explorers through a 2 hour long, song and laughter filled quest, to awaken their inner adventurer and help everyone discover their happily ever after.
Casting the perfect spell to keep holiday pixies out of mischief, the adventure is ideal for girls and boys aged 5 – 11, but everyone is welcome. There are two "sessions" available at 10am and 2pm and Leighton's grounds and gardens will be open throughout the afternoon.
For the liveliest imps, there's time to run off some energy in the children's playground, caterpillar maze, woodland walk and tree face trail. The hall's charming tearoom is just right for everyone to refuel when fairy dust is running low.
Suzie Reynolds, owner of Leighton Hall, says, "Our visitors say Leighton is enchanting anyway, so it will be truly magical to see it transformed into fairyland for the day. Hearing songs and laughter ringing round the gardens, brings it to life in a way only children can. With dressing up invited, I'm looking forward to spotting magical sprites and creatures myself!"
To enter the world of fairy fun, tickets for the 10am and 2pm 2-hour interactive 'Fairy Tale Adventure' can be purchased online from atticdoorproductions.co.uk or 01524 419486 or see www.leightonhall.co.uk for details. Tickets are £10 for children and £5 for accompanying adults.
Related
0 Comments