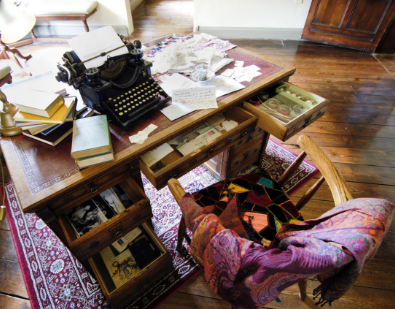 Lancashire has always been the home of forward thinkers and the industrial revolution was no exception. With the help of an entrepreneur, Richard Arkwright, Lancashire's cotton industry flourished, and you can still see and visit some of the mills used then today.
Helmshore Mills Textile Museum
Actually wool mills rather than cotton, Higher Mill and Whitaker's Mill in the quite village of Helmshore are now home to the Helmshore Mills Textile Museum. Here you can learn about the historic mills and witness original machinery at work from both the wool and cotton manufacturing.
Oswaldtwistle Mills
Located in one of Lancashire's former cotton weaving mills (Moscow Mill), and with James Hargreaves, inventor of the Spinning Jenny, an ancestor on their family tree, this now one stop shopping destination has a fantastic history to share.
Queen Street Mill Textile Museum
Queen Street Mill is the last surviving 19th century steam powered weaving mill from the days when cotton was king. Visitors are still be able to see weaving demonstrations in the warehouse where warp and weft combine to make cloth.
Holmes Mill
Now a multi-attraction destination, Holmes Mill was originally established in 1823 as a cotton mill and continued to grow until it housed 16,000 mule spindles and over 700 looms. You can still see the original features of the mill including the original cross-compound horizontal engine, installed in 1910, in The Beer Hall.
Ascot Studios Art Gallery
Located in the historic Bee Mill, this contemporary art gallery incorporates the original features into the space, and the enormous amount of natural light lends itself perfectly for the exhibition and production of large-scale artwork.
Related
0 Comments