Ian McKellen is to celebrate his 80th birthday next year by raising funds for theatres, with a new solo show which will play on 80 stages across the UK, and Blackpool's Grand Theatre is on the list!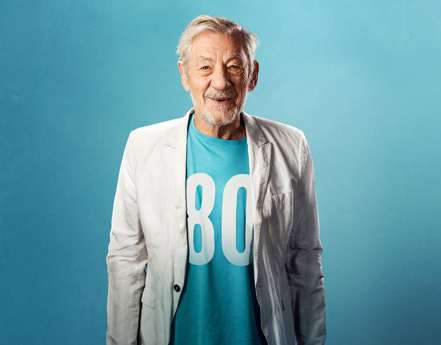 It all begins in January 2019 with a Tour of London from the National Theatre to the Theatre Royal Stratford East, as well as performances in the West End and Outer London. Then, across the country, he will visit theatres large and small with which he has personal connections, including amateur groups he knew as a child and notable playhouses he has played in as a professional actor over the last half-century.
Accessibly priced tickets will be available everywhere. All profits will benefit specific causes at each theatre including the Grand Theatre's 125th Anniversary Fundraising Project.
His intimate show is a mixture of anecdote and acting, including Tolkien, Shakespeare, others...and you the audience.
Ian McKellen said of his planned visit to Blackpool's Grand Theatre 'I'm celebrating my 80th birthday by touring a new solo show to theatres I know well and a few that I don't. The show starts with Gandalf and will probably end with an invitation to act with me on stage. In-between there will be anecdotes and acting.
'Live theatre has always been thrilling to me, as an actor and in the audience. Growing up in Lancashire, I was grateful to those companies who toured beyond London and I've always enjoyed repaying that debt by touring up and down the country myself, with the RSC, the National Theatre, Prospect Theatre, the Actors' Company, as well as with commercial productions.
'Growing up in Wigan and Bolton, I was always intrigued by the glamour of Blackpool, its shows and Illuminations. So, I wanted to present my new solo show at the beautiful Matcham Grand Theatre, raising funds for this spectacular building on its 125th Anniversary year. See you there, I hope!'
Blackpool Grand Theatre, Chief Executive Ruth Eastwood said 'This is incredible, we are so excited to welcome Ian McKellen to our stage during our 125th Anniversary. This is the theatre's first announcement of its 125th Anniversary programme of special events, and what a line-up we have across the year. It's going to be a special time.
We're all getting excited about the launch event which is planned for the 17th January 2019.'
Related
0 Comments