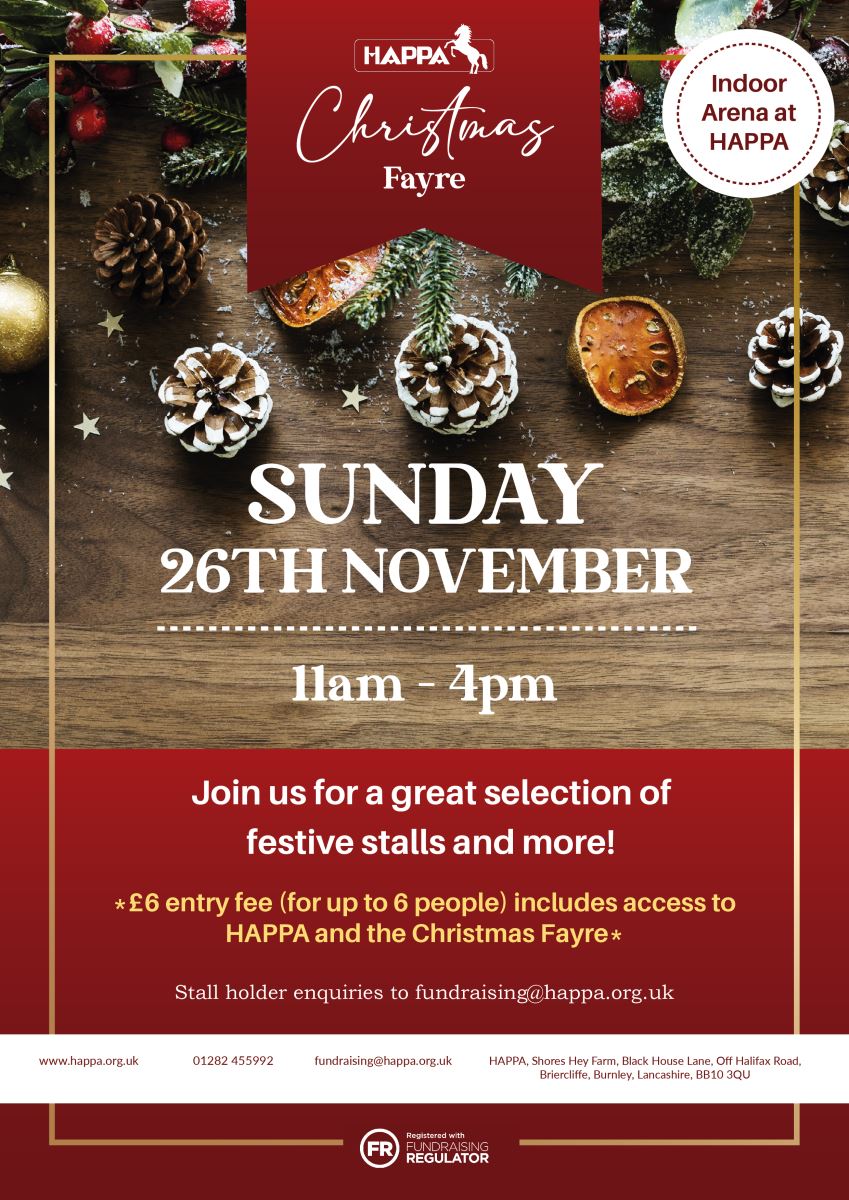 HAPPA (Horses and Ponies Protection Association) are hosting a Christmas Fayre at Shores Hey Farm in Burnley on Sunday 26th November.
Following the popularity of its previous indoor stall events, earlier in the year, the Charity is now looking towards the festive season with this brand-new event.
Local businesses, artisans and craft makers are encouraged to book a stall for this shopper's paradise event at a nominal stall fee of just £10, to help the Charity to continue to raise funds to give a second chance to neglected, abused and unwanted equines.
Megan Dunham, HAPPA's Fundraising Coordinator explains "With the recent stall events we have held in the great indoor space we have here at the Farm, it seemed a great idea to carry on the success and let local businesses have another chance to raise some income before Christmas. We also want to encourage lots of people to come and do their Christmas shopping at this event, and our HAPPA Direct shop will also be open for business, hopefully you will be able to get all your presents in this one outing! We hope that this will be the first of many Christmas Fayres at HAPPA and cannot wait to welcome everyone along."
Applications must be made in advance to accommodate all stall holders and are available by contacting Megan on fundraising@happa.org.uk
For further information about this event please visit the HAPPA website www.happa.org.uk
Related
1 Comments