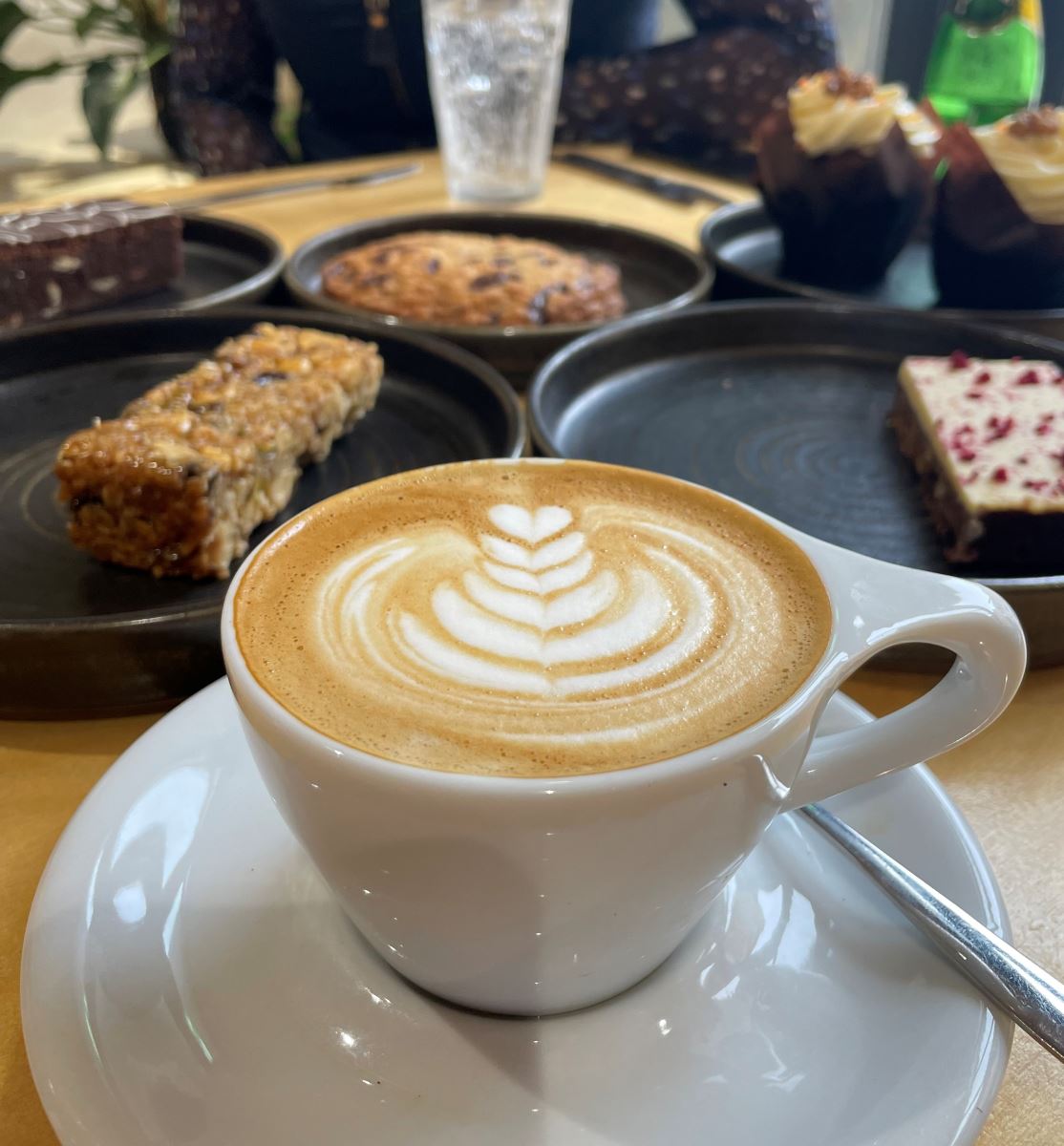 After an afternoon of hiking through, Lancashire's spectacular scenery, what could be more appealing than a piping hot pot of tea accompanied by a slab of chocolate cake, pile of fresh scones or doorstop sandwiches? Luckily there are countless cafes, coffee shops and tea rooms dotted all over Lancashire where you can enjoy all of those things and more!
An atmospheric coffee emporium with nostalgia running through all its nooks and crannies, shelves laden with coffees and related ephemera, and the aroma of freshly roasted beans everywhere.
Applestore Café at Wyresdale Park
Located in the beautiful walled garden and glasshouse, the café boasts a full menu of overstuffed sandwiches, hearty homemade soups and scrumptious cakes. All ingredients are locally sourced and freshly prepared.
Heritage Café at Samlesbury Hall
Serving delicious home cooked breakfast daily, lunches, scrumptious afternoon teas. In the evenings Thursday to Saturday a range of sharing platters and cocktails are available.
Kitchen Courtyard & Cafe at Lancaster Castle, (Atkinsons Coffee)
Situated at the highest point of the castle, renowned local coffee roaster and tea specialist, Atkinson's offer a contemporary menu of delicious pastries, slices, cakes and sandwiches, served by the most skilled baristas in Lancaster.
If you're looking for the perfect place to lunch, whether it be for business or pleasure, you'll be pleasantly surprised when you chose to visit the Café. The welcoming team will ensure you are treated to a relaxing and friendly environment, from exceptional breakfasts, home cooked lunches and fabulous cakes we have you covered.
To discover more of Lancashire's popular cafes, tea rooms and coffee shops, click here
Related
0 Comments