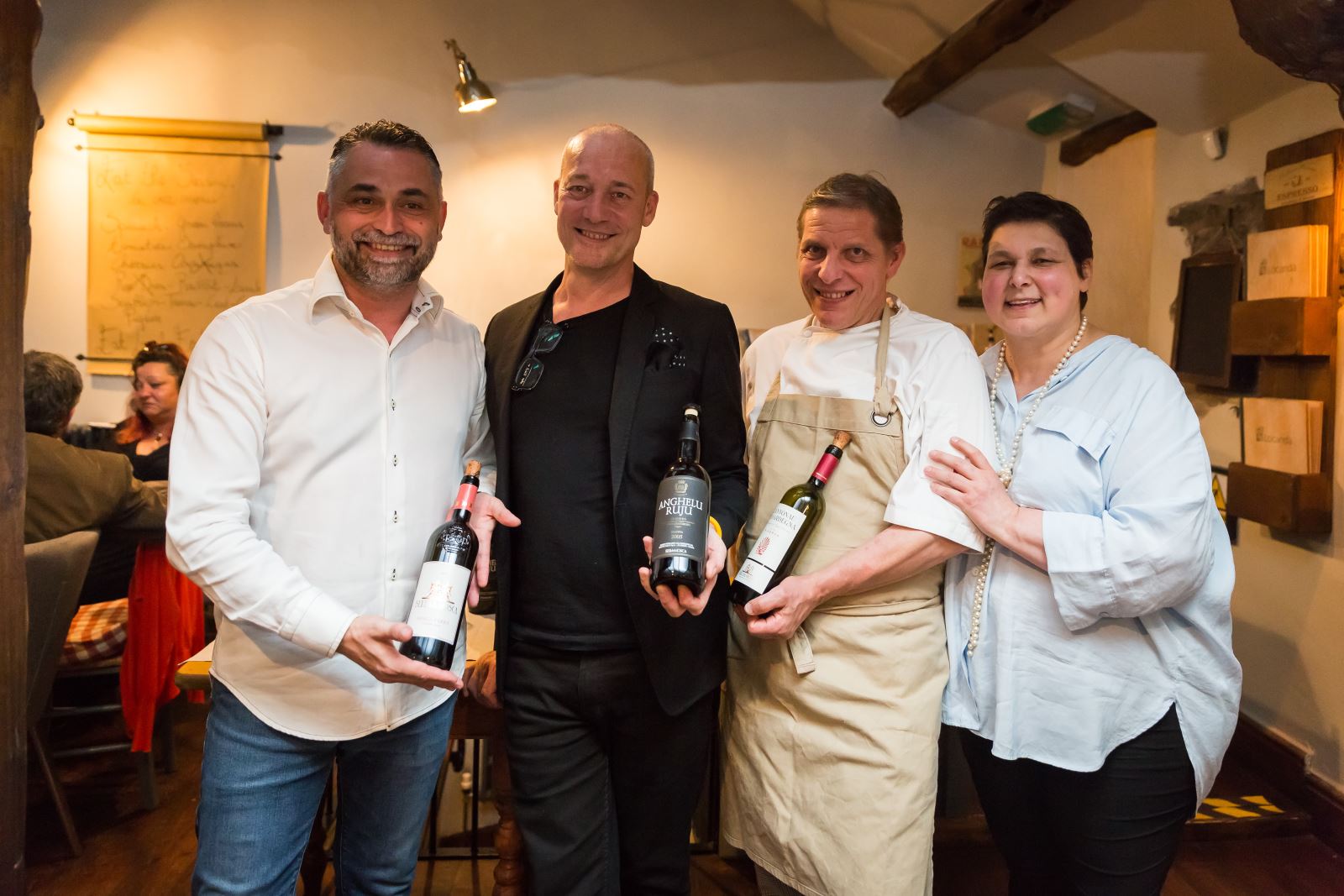 To discover the very finest Italian wines, food and drink enthusiasts enjoyed the unique opportunity to celebrate and sample wines from across Italy - right here at Lancashire's fine-dining restaurant 'La Locanda'. With a selection of extraordinary wines chosen by owners Maurizio and Cinzia, from highly acclaimed, reputable wine producers in Italy.
Italian showcase. Launching with a flourish, a lively Sardinian wine tasting evening presented by innovative producers Sella & Mosca, offered guests the opportunity to learn more about where the wines are produced, their individual qualities and the types of dishes to pair them with.
Guests enjoyed tastings, pairings, and a six-course dinner prepared by Lancashire Taste Ambassador and La Locanda Chef Maurizio. A menu curated to celebrate the traditional cooking of the region, pairing each dish with exquisite wines from the Sella & Mosca estates, creating a perfect marriage of delicious food and fine wine.
The week also welcomed acclaimed wine producer Enzo Barbi of Decugnano dei Barbi. Also in attendance, Enzo himself had chosen a fabulous selection of some of Decugnano's signature wines which were paired with another stunning six-course dinner prepared by Chef Maurizio. The evening's vibrant company of guests once again provided a very memorable event!
Guest Julie Tracey said "It was a brilliant event. The whole passion of the evening came through in the amazing food and wine."
Gusto Italiano. La Locanda restaurant owners Maurizio and Cinzia Bocchi strive to provide a truly authentic Italian experience that gives the sensation to be part of what the Italians call "Gusto Italiano" (Flavours of Italy). As well as the traditional dishes served, the beverages on La Locanda's menu are also authentically Italian.
Each of La Locanda's wines have been carefully selected and are not generally available in the UK. Made with native/indigenous grapes from Italy and sourced directly from the producer.
La Locanda's Chef Maurizio, says "We are incredibly passionate about sourcing the very best produce. Every glass, including our house wine, is carefully selected and perfectly suited to accompany our authentic regional cuisine, to ensure our guests can enjoy a fully rounded Italian experience."
Related
0 Comments