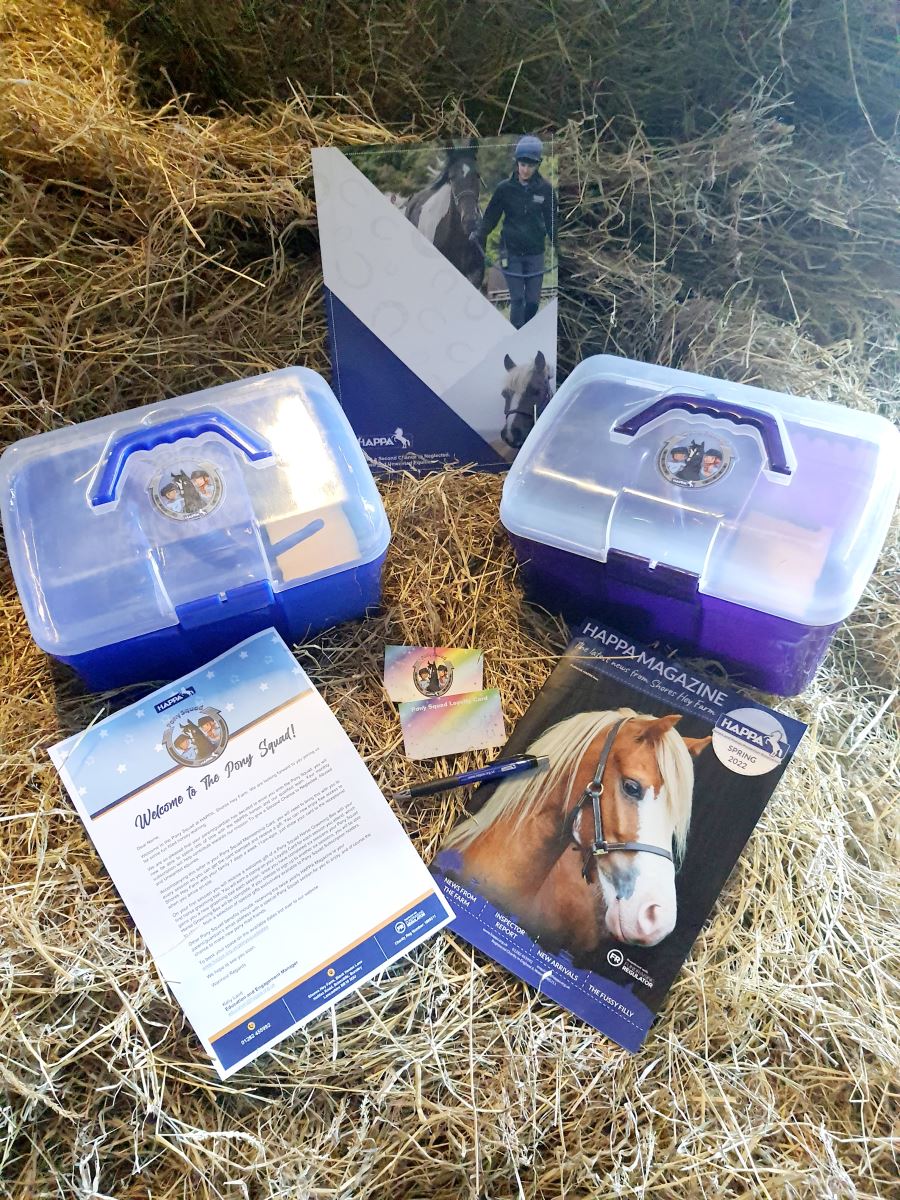 HAPPA (Horses and Ponies Protection Association) is encouraging all pony mad young people to get more involved with the Charity and the resident rescue horses and ponies through a new club, the Pony Squad.
Keen horse and pony lovers will be able to subscribe to the new club aimed at ages up to 16 years, which launches at the Charity's Shores Hey Farm in Burnley, Lancashire, BB10 3QU on Saturday 20th August. As a special offer on this date local young people are invited to attend a free half hour taster session to meet Kelly Laird (Squad Leader) and see what the Club is all about. Taster sessions are at 1pm and 2pm, to secure a place please visit FREE Pony Squad Taster Session » Horses And Ponies Protection Association | HAPPA
Kelly Laird, HAPPA's Education and Engagement Manager, explains further "Shores Hey Farm is a great day out for people to learn more about horses and horse welfare. We have been very busy with our educational programme and identified the need to run a regular club to help young people discover and experience horses and make new friends. I am so excited that we have been able to put the programme together to bring to our regular and new supporters the Pony Squad, which will engage those pony mad youngsters in horsey activities at the Farm. We are passionate about educating and inspiring the next generation of equine enthusiasts. I cannot wait to welcome our new Pony Squad members."
HAPPA Pony Squad will run on the first Saturday in every month, 10am-12pm for ages 6-10, and 1pm-3pm for ages 11-16. Each session is designed to allow participants the opportunity to learn more, have fun and get up close and hands on with the HAPPA ponies. A light refreshment is included. As well as attending the monthly sessions, members of the Pony Squad will be able to collect loyalty points, receive a Horse Grooming Box on their first session, then collect stamps at every session completed to be awarded items to complete a full Grooming Box, news and updates from the Squad in the HAPPA Magazine and complimentary access to Shores Hey Farm for all club members.
To subscribe to the Pony Squad and for more information email education@happa.org.uk or ring Kelly on 07736968079.
Related
0 Comments