There's plenty going on in Lancashire this weekend…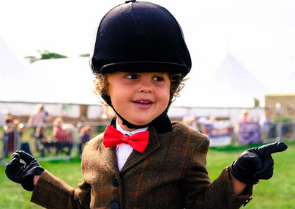 The Garstang Show
Get your wellies on for a fun filled family day out at The Garstang Show this Saturday. Promising to be brilliant family day out, the show is packed full of entertainment with livestock classes, food and drink traders and even a sheep show!
Take part in some Wild Camping at Mrs Dowson's this weekend, a socially distanced, wild camping event at the farm! This family only event, includes all-day farm admission for both Saturday and Sunday, an evening BBQ meal, breakfast, behind the scenes farmer talk and even marshmallow roasting!
A Midsummer night's dream, Rubbish Shakespeare
Runaways, Fairies, Goblins, Water Pistols?!? Look out, it's Rubbish Shakespeare…
The Rubbish Shakespeare Company presents "The Dream" an anarchic, slapstick, all-ages comedy that promises belly laughs for the whole family. Perfect for an introduction to Shakespeare or for any Shakespeare enthusiast.
Four idiots wearing bed sheets for togas, with rubbish props, silly wigs, and a ladder, attempt to perform A Midsummer Night's Dream in an hour - and fail… with hilarious results.
Join Thomas the Tank Engine, The Fat Controller and friends for a fun day out for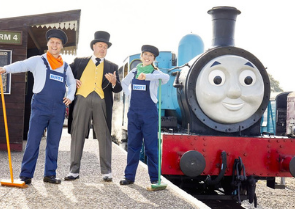 the whole family.. Meet Sir Topham Hat before everyone's favourite loco heads into the station for boarding, then take off on a steam train trip along the line before visiting Bury Transport Musuem for Thomas themed stories and activities, socially distance entertainment and performances from Sodor's cheeky station sweepers, Rusty and Dusty.
Join award winning tour guide and author Simon Entwistle on a fascinating adventure of history and beautiful scenery.
Simon with Pendle Witch Tours, will take you back to 1612 when twelve local people were found guilty of witchcraft and executed in Lancaster and York. Visit the villages in which they lived all those years ago to understand the intriguing story. A great educational and spooky day out..
Sign up for the Witches and Wizards Academy and join in to share all things magical and practice your spell casting with fellow Witches and Wizards.
The academy takes places at Judges Lodgings, there are various activities throughout the day and you will have the chance to practice your spell casting, meet dragons, have your photos taken, have a "tattoo" and much more...
Arrive in fancy dress and show off your best magical togs, but no turning anyone into frogs!!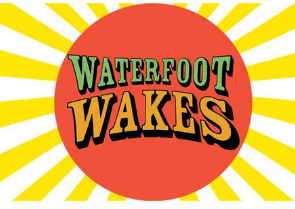 The Waterfoot Wakes Festival continues this weekend, with more family-focused events and workshops, bringing local families some well-deserved days out this summer. This Friday see's the return of the Gin Bar and the relaunch of the pop-up kitchen; Samosa Hut Bar.
For a full list of events that are happening in Lancashire this month click here
Related
0 Comments