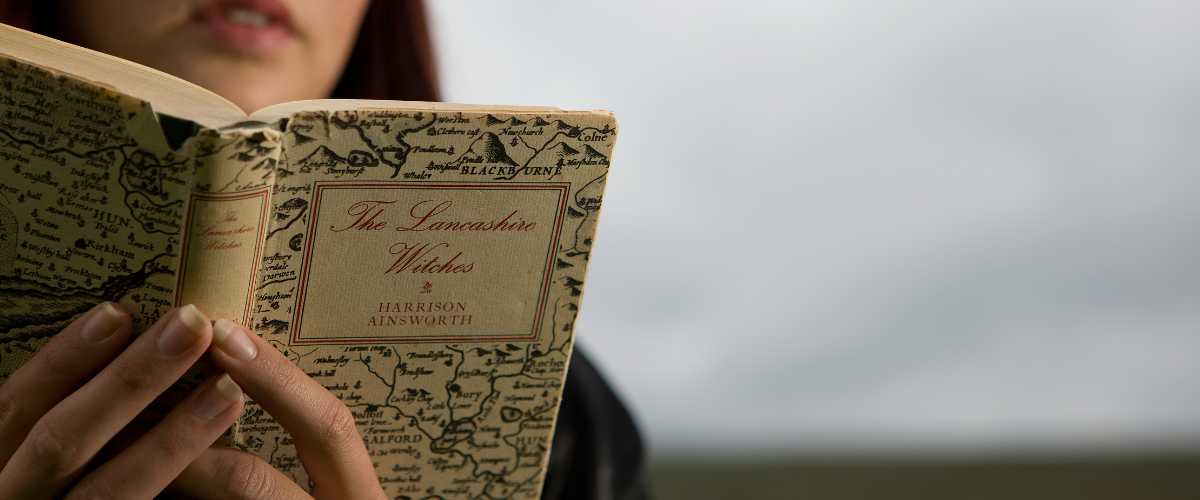 Immerse yourself in Lancashire's literacy history and walk in the footsteps of some of the most famous authors in the world.
Lancashire has an array of amazing stories, as well as plenty of legendary writers, such as JRR Tolkien and the Brontë sisters, who have walked on Lancashire ground and been inspired by their surroundings.
Tolkien Trail

JRR Tolkien spent time at Stonyhurst College where he worked on the long awaited follow up to The Hobbit. You can walk in the footsteps of this famous author on a 5.5 mile 'Tolkien Trail' exploring the Ribble Valley.
Bring the haunting story of the Pendle Witches trial to life on this infamous walk. You can follow the lonely paths that they took through the Ribble Valley, finishing at Lancaster Castle, where they stood trial.
Join the Brontë sisters on this 4 mile walk across the South Pennine Moors from Haworth and visit the secluded ruins of Wycoller Hall. Experts say this was the inspiration for Ferndean Manor in Charlotte Brontë's infamous novel, Jane Eyre.
Sherlock Holmes writer, Arthur Conan Doyle, was also a student at Stonyhurst College. It's said that the 'Baskerville House' in the infamous book 'The Hound of the Baskervilles', was described just like the West Front at Stonyhurst.
Related
2 Comments