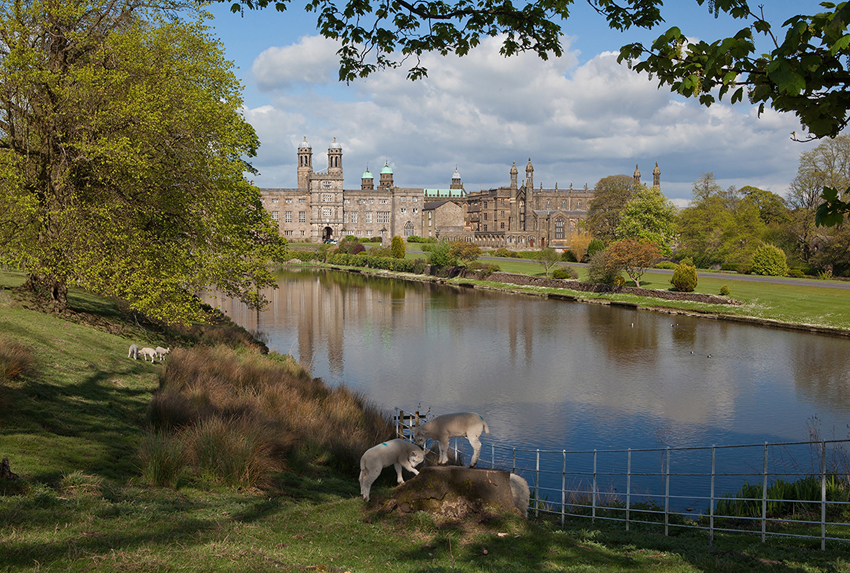 Many areas of the UK claim to have inspired JRR Tolkien's creation of middle earth but the author certainly spent much of his time at Stonyhurst College whilst he was working on Lord of The Rings during the Second World War.
Many have found connections with the landscape around Stonyhurst and a number of names which occur in The Lord of the Rings are similar to those found locally. The five and a half mile Tolkien Trail explores the Ribble landscape that may have inspired him, starting and fi nishing at the Shireburn Arms in Hurst Green. Stay for the night or call in for a pint, though we can't promise you'll find the Hobbit's favourite, Barliman's Best, on tap. Some say that the Shireburn name (local landowners) may have influenced the naming of the River Shirebourn in Lord of the Rings. Whatever the connection this historic 17th century inn is now a welcoming gastro pub, with stylish rooms and is also dog friendly so they get to explore 'the shire' as well.
Also linked to Stonyhurst College is Victorian crime writer Arthur Conan Doyle who was a student from September 1868. The dramatic college building is said to have inspired some of the locations in his Sherlock Holmes novel The Hound of the Baskervilles. Most notably as Baskerville House is described just like the West Front at Stonyhurst, mullioned windows, a central block with 'twin towers, ancient, crenelated', and 'to right and left more modern wings'. Records show that a boy named Moriarty was also at Stonyhurst at the same time as Doyle so he may have drawn on his school years for other inspiration.
Related
0 Comments