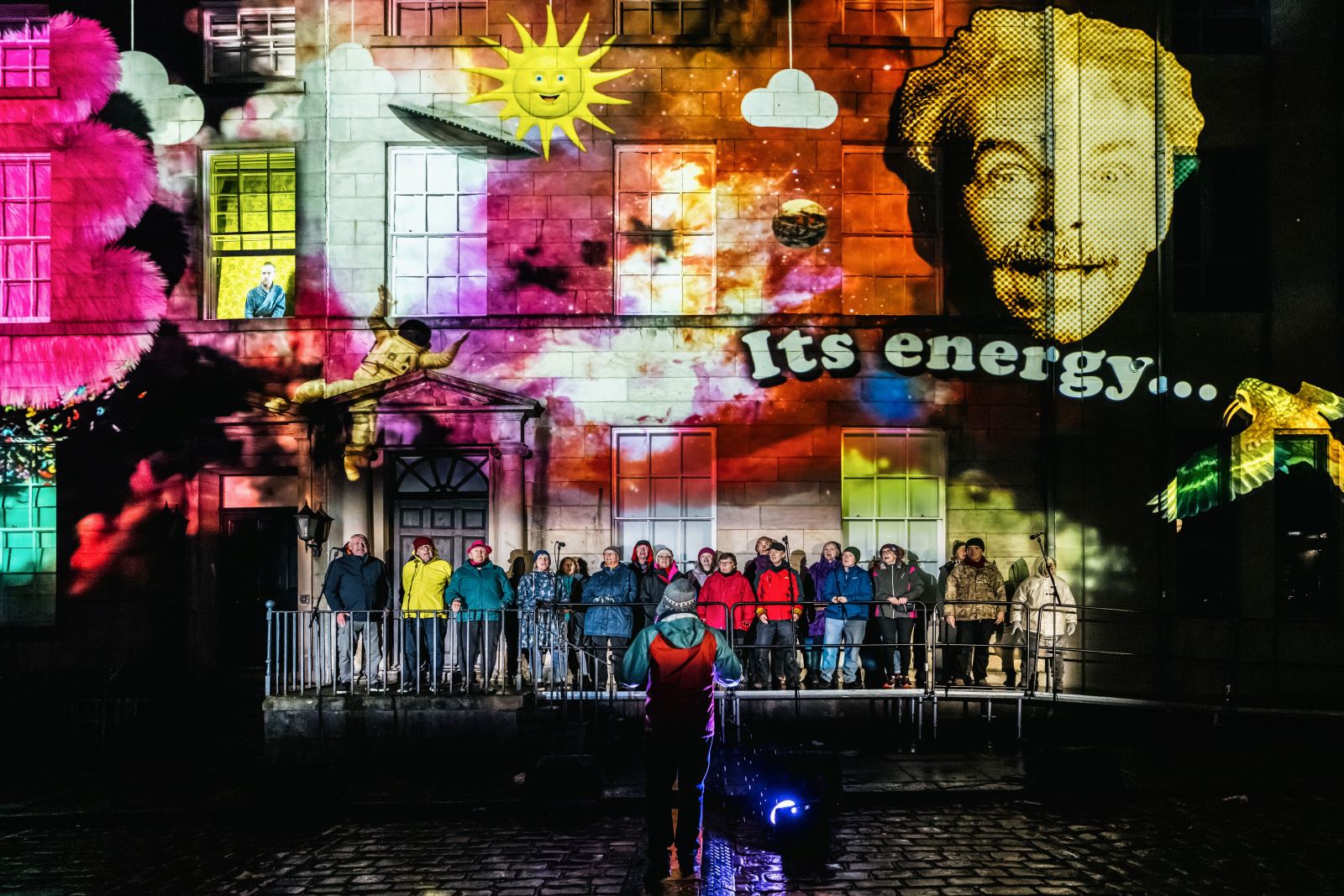 This past weekend, Lancaster experienced a record-breaking surge in footfall, with more than 80,000 footfall impressions being recorded as crowds descended upon the city as Light Up Lancaster Festival took place
Tom Fyson, Operations Manager at Lancaster BID, said; 'It was fantastic to see the city centre so busy throughout Light Up Lancaster with footfall on the Friday and Saturday showing an increase of 9.4% from the previous busiest Light Up Lancaster in 2022. Footfall was more than double usual Friday and Saturday evening figures between 5pm-10pm - and in fact were the highest figures we have on record - with the large crowds especially benefitting hospitality businesses throughout the city centre'
The event, which took place on Thursday, Friday and Saturday, showcased an impressive lineup of 14 exhibitions, showcasing the very best of art, culture, and creativity. From stunning light installations to captivating performances and workshops, the festival offered a diverse range of experiences for all ages and interests.
Julie Brown, the Festival Director, commented, "We are absolutely thrilled with the incredible turnout and the warm reception that Light Up Lancaster 23 has received. The festival has become a true beacon of cultural celebration, uniting the community and attracting visitors from near and far. The Festival couldn't happen without the support of so many local organisations and people."
New to this year's festival was a popular Magical Market Square which hosted local sustainable street food vendors and music. Saturday Art Fair hosted a range of hands-on arts activities for families including traditional crafts, lantern-making, henna art and calligraphy. One young person stated in an evaluation survey "Loved all arts and crafts. Spent 2 hours here, did everything, I loved it was fun. I like Henna" with another writing "It was pretty engaging and beautiful".
You can view videos and photographs from this year's event on the Light Up Lancaster social media pages, whilst more information is available from the official website: Light Up Lancaster 23
Related
0 Comments