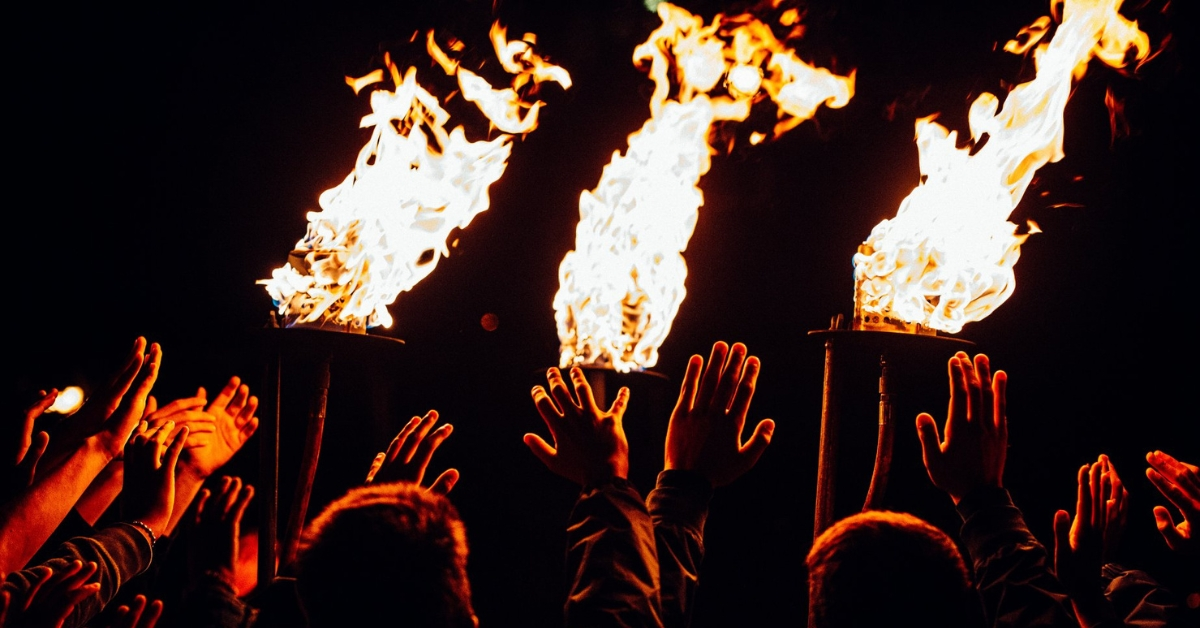 Preston City Council presents two nights of incredible fire displays at Avenham and Miller Parks, produced by Walk the Plank. On Saturday, 2 and Sunday, 3 December, the Preston parks will be lit up with impressive fire structures to entertain and amaze the audience.
The public is invited to attend an engaging fire installation in Preston's city centre parks. The weekend-long fixture encourages audiences to adventure through flame-lined paths among copper flowers that breathe fire, flaming lotus flowers, bushes and shrubs. The fascinating Fire Garden installation enlivens beautiful dark spaces in a surprising new way, transforming the setting, and injecting a bright new life into the space.
The Fire Garden boasts multiple different fiery spectacles and, as it is free from barriers, the display encourages guests to fully immerse themselves in the dazzling visuals and welcoming heat. No two experiences of the Fire Garden are the same, meaning that the audience will engage with an utterly unique event.
Councillor Peter Kelly, Cabinet member for Arts and Culture at Preston City Council, said:
"We're thrilled to bring the Fire Garden to Avenham & Miller Parks, residents are invited to partake in a meticulously crafted, immersive experience. Executed with artistic precision and environmental responsibility, this event signifies a unique cultural addition to Preston's landscape, showcasing a commitment to both artistry and sustainability."

Bev Ayre, Senior Producer at Walk the Plank, added:
"We're delighted to be working in partnership with Preston City Council to share some Walk the Plank magic over this festival season."
As well as being leaders in sustainability in outdoor arts events, the Fire Garden creators Walk the Plank, have an impeccable health and safety record, meaning the Fire Garden can be admired and enjoyed worry-free.
Whether you want to wander through the display and explore, or watch and take in a particular structure, the Fire Garden promises to be a thrilling and immersive experience for all.
Book your free tickets to the Fire Garden.
Find more Christmas in Preston events online.
Related
0 Comments