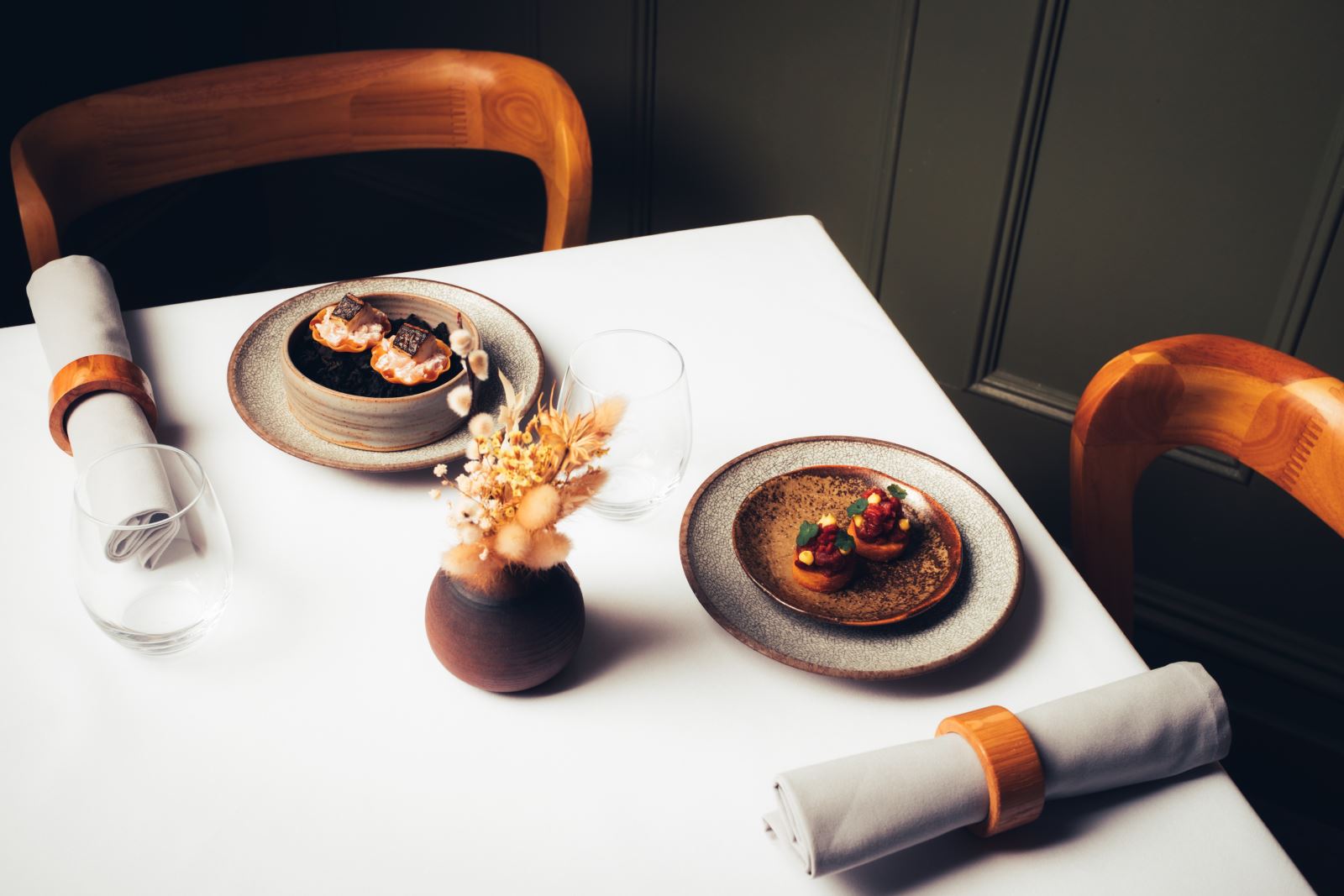 Aven Restaurant, formerly known as 263, is delighted to announce its grand reopening, inviting food enthusiasts and connoisseurs to experience a culinary adventure like no other in Preston. Since the closure of 263 in September, the restaurant has undergone a remarkable transformation, and today, Aven stands proud as a fine dining destination that sets new standards for exceptional cuisine.
The uncertainty that loomed after the closure of 263 is slowly starting to fade with the birth of Preston's latest and only fine dining restaurant, thanks to the passion and vision of Oli Martin and Alex Blamire. Oli and Alex were integral to the success of 263 and have now come together to introduce Aven to the world, located in the same iconic Winckley Square setting. Aven is committed to preserving the legacy of its predecessor while infusing fresh innovations into its offerings.
Aven's hallmark is a meticulously crafted set tasting menu, served in a relaxed yet elegant atmosphere. This unique dining experience is a testament to the dedication of the creative minds behind the restaurant. Oli Martin, a finalist on "MasterChef: The Professionals" and former holder of four rosettes at Hipping Hall, spearheads the kitchen as Chef Patron. Joining him is Michelin-starred chef Sean Wrest, renowned for his culinary mastery at Roots in York and the Black Swan in Olstead, who assumes the role of Head Chef. Together, they curate a dining experience that is bound to leave a lasting impression on all who partake.
Aven offers an array of tasting menus, each designed to cater to a variety of preferences and schedules. The Express Lunch Menu is perfect for busy professionals, featuring three courses of luxurious cuisine for just £35. For those seeking a more indulgent experience for lunch, the Set Lunch Tasting Menu presents a delightful culinary journey starting at £40. In the evenings, Aven's tasting menu begins at £60, with all menus having the option to add additional courses to enhance the experience.
Alex and Oli expressed their initial concerns about the rebrand, but since the relaunch, they have been overwhelmed with the warm embrace of the community.
Alex and Oli said, many regular guests have returned and are thrilled with the new decor and menu offerings. We do want to emphasize that while the restaurant may have undergone some fine-tuning, the overall experience remains true to the exceptional standards that our guests have come to expect.
Aven Restaurant's reopening marks a new era of gastronomic excellence in Preston, where culinary artistry meets a warm and welcoming ambiance. We invite you to come and experience Aven for yourself and savor the exquisite flavors that await you in this culinary haven.
For more information, reservations, and inquiries, please visit our website at www.avenrestaurant.co.uk or contact us at info@avenrestaurant.co.uk.
Related
1 Comments