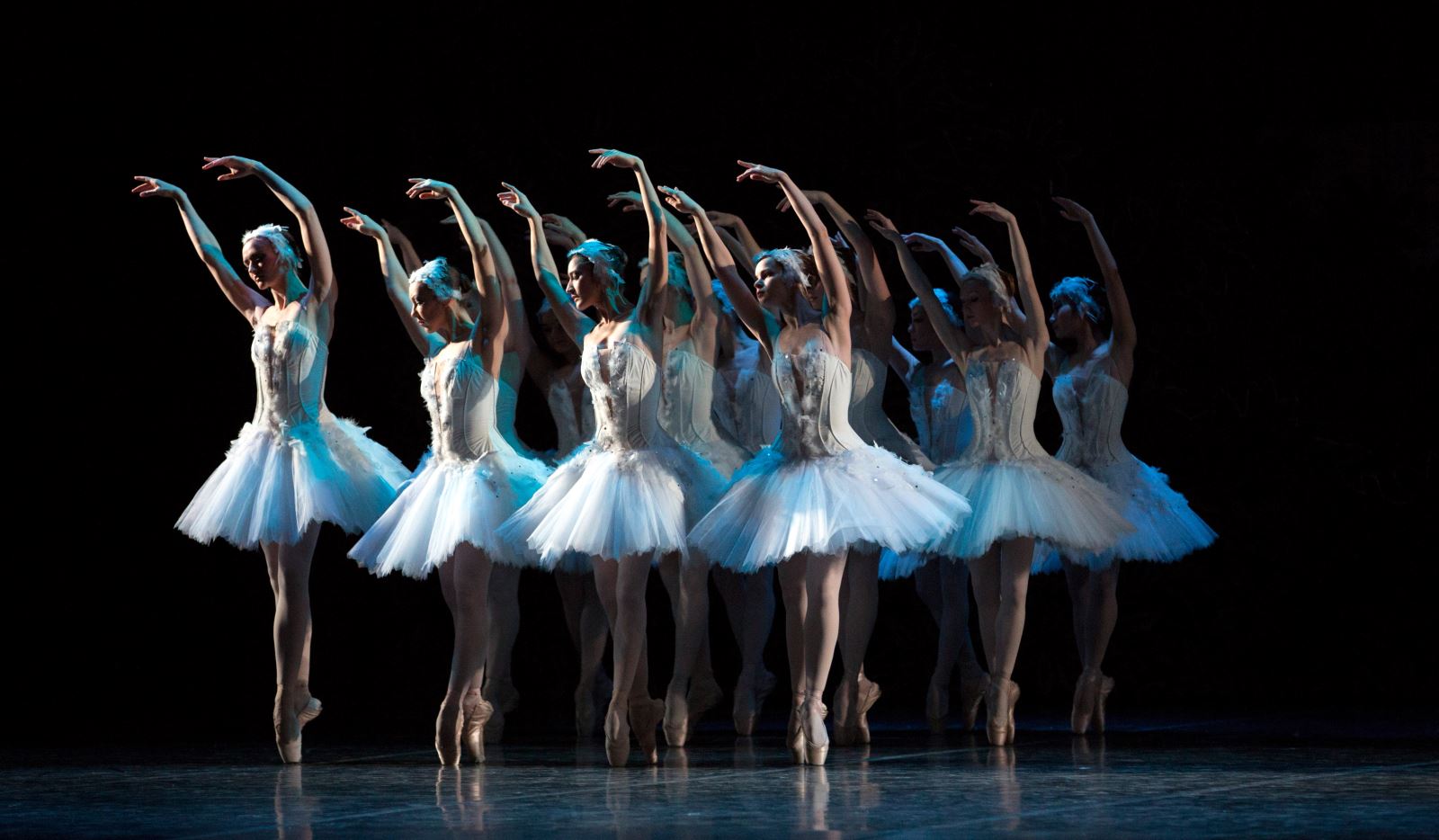 Dance with joy! Breath-taking ballet is back at Blackpool Grand Theatre this October with a stunning performance of Swan Lake from the critically acclaimed Classical Ballet and Opera House.
Fly to get your tickets for the greatest romantic ballet of all time!
The heartbreaking tale of Swan Lake is brought beautifully to life on Sunday 15 October as delicate white swans glide in perfect formation in this spellbinding story of tragic romance. Exquisite dancing is accompanied by a live orchestra with over 30 musicians performing Tchaikovsky's haunting and unforgettable score.
Swan Lake is the compelling legend of two young women, Odette and Odile, who resemble each other so strikingly that one can easily be mistaken for the other. Beautifully pure princess Odette is transformed into the swan queen each evening by an evil curse and enchants the handsome Prince Seigfried when he chances upon her flock of swans while out hunting.
Will his love prove strong enough to break the evil spell that she is under? Or will he be seduced by the wicked temptress Odile as she endlessly spins with captivating precision?
From the opulent splendour of the palace ballroom to the moonlit lake where majestic swans flutter; Swan Lake perfectly captures the full range of human emotions like no other ballet – from hope to despair, from terror to tenderness, from melancholy to ecstasy.
Swan Lake is internationally recognised as the most famous and loved of all classical ballet. But why is this tale of love and loss still so popular?
Here's five reasons why Swan Lake is so iconic:
The music - When renowned composer Tchaikovsky created his first ballet in 1877, he had no idea he had just written a masterpiece. The famous Swan Theme builds a sense of romance and mystery and as the music builds and crescendos, it never fails to give the audience goosebumps.
The prima ballerina – the role of Odette/Odile is the most coveted in the world of classical ballet and demands technical mastery and deep emotional range - from the poised posture and rippling swan arms of Odette to the series of heart-pumping jumps and turns of Odile, including the famous 32 fouettes of Act 2.
The corps de ballet - The much-loved Dance of the Cygnets involving perfectly precise dancers moving sideways in exact unison with their arms interlaced and performing 16 pas de chat has become deeply beloved around the world.
The choreography - The unmissable port de bras of the swans is unique to Swan Lake. Look for them in the second and fourth acts, during the ballet en blanc swan scenes. The corps de ballet's undulating movements and poses suggest the fluttering wings and curved necks of a flock of swans with rippling arms, arched torsos and trembling beats of pointed feet.
The story - Swan Lake might be a timeless and classical ballet, but that doesn't mean it's old-fashioned and stuffy. Its key message that love conquers all is as true today as it was 122 years ago.
Why not treat yourself or a loved one to a wonderful evening out with magical memories to cherish long after the final curtain falls…
Book your favourite seats NOW!
Classical Ballet and Opera House presents Swan Lake at Blackpool Grand Theatre on Sunday 15 October at 3pm.
Tickets from £35. Under 18s £27 (excluding Band A seats).
Book now by visiting blackpoolgrand.co.uk or call the box office on 01253 290 190.
Bookable through our Box Office on 01253 290190 or to book online, select your seats and add the Afternoon Tea upgrade to your order afterwards.
LISTINGS
Classical Ballet and Opera House
present:
Swan Lake – Sun 15 Oct at 3pm
Grand Theatre, 33 Church Street, Blackpool FY1 1HT
Box Office 01253 290 190
blackpoolgrand.co.uk
Facebook - @blackpoolgrand
Twitter - @Grand_Theatre
Instagram – grandtheatrebpl
Related
0 Comments