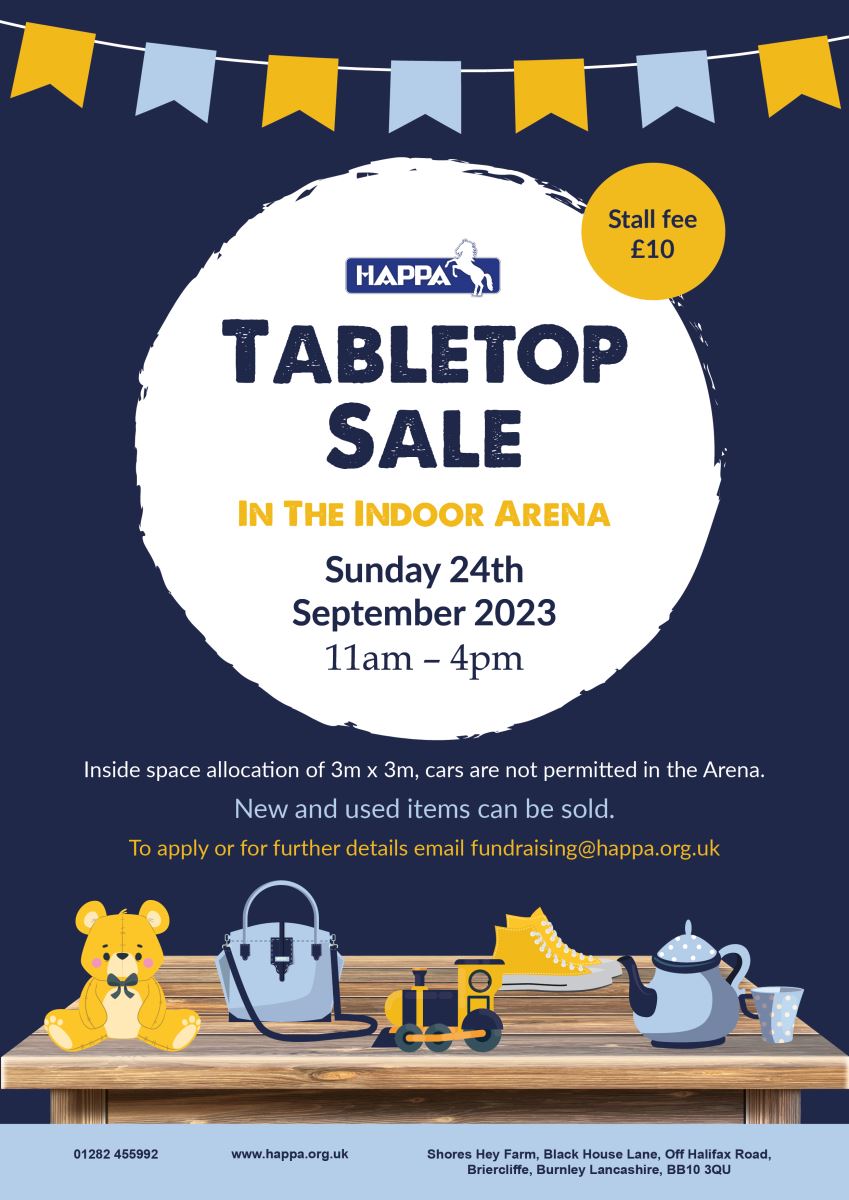 HAPPA (Horses and Ponies Protection Association) are hosting a tabletop sale at Shores Hey Farm in Burnley on Sunday 24th September.
Maybe you are looking to have a clear out at home or want to grab a bargain or two this will be a great opportunity, and it won't matter about the weather as the event is indoors!
A nominal stall fee of just £10 is being asked to help the Charity to raise funds enabling them to give a second chance to neglected, abused and unwanted equines.
Local artisans and craft makers are also welcomed to attend to the event.
Applications must be made in advance to accommodate all stall holders and are available by contacting Julie on enquiries@happa.org.uk
Julie Pharaoh-Gan, HAPPA's Head of Marketing and Fundraising explains "With the recent cost of living crisis lots of people are looking at ways to raise an extra income and we thought – what better than a tabletop sale, giving the opportunity to raise a bit of income for your own household or grab a bargain? Hosting the event at Shores Hey Farm means that we have lots of indoor space available for stalls but can also raise funds for the Charity to continue to care for the horses and ponies at the Farm. We hope that this will be the first of many tabletop sales at HAPPA and cannot wait to welcome everyone along."
For further information about this event please visit the HAPPA website www.happa.org.uk
Related
0 Comments