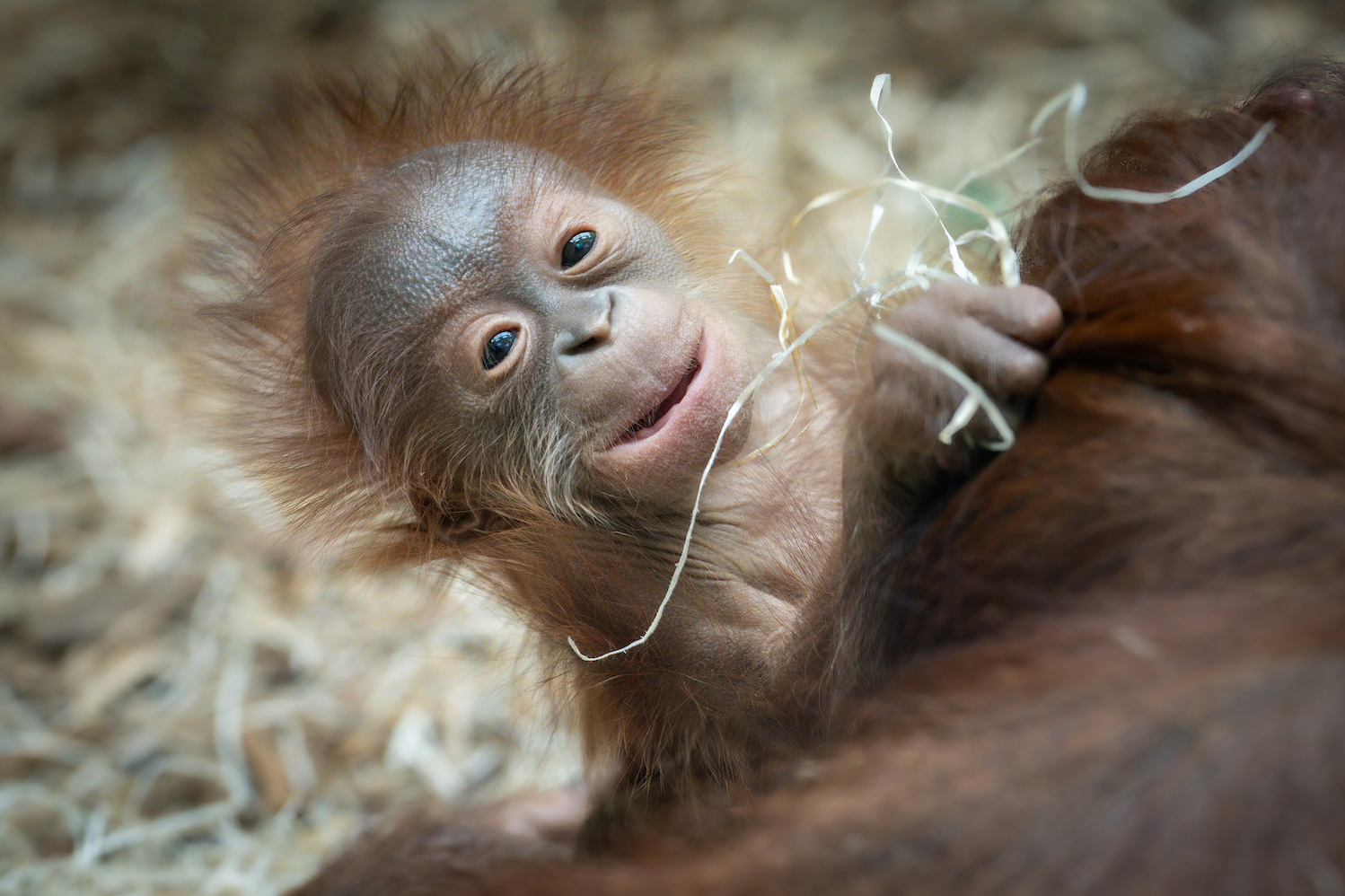 Blackpool Zoo is giving the public the chance to name its critically endangered Bornean orangutan baby while raising money for international charity the Orangutan Foundation.
The adorable youngster, who was born to first-time mother Jingga in June, has been the centre of attention with summer visitors.
He is the first Bornean orangutan to be born at the zoo in more than two decades and keepers wanted to offer supporters the opportunity to officially name him.
A Just Giving page has been created for people to donate and suggest a name. All proceeds will go to the Orangutan Foundation, which works tirelessly to save orangutans by protecting their habitats, working with local communities and promoting research and education.
The person who puts forward the selected name will also receive a free family ticket to come and see the baby.
Luke Minns, Section Head at Blackpool Zoo, said: "It has been wonderful to see this very special baby capture the hearts of visitors over the summer.
"One of the team suggested that we give our supporters the chance to name him while raising money for a charity that works to protect the critically endangered species, and everyone agreed!
"This means that the baby will have a direct impact on the many projects aimed at saving his wild cousins.
"We are open to any suggestions, from names that hail from his native Borneo to celebrities or inspirational heroes.
"We can't wait to officially name the youngster and look forward to seeing what people come up with!"
Jingga, who is 13, came to Blackpool in 2017 from her birthplace in Barcelona and the baby's father, 13-year-old Kawan, arrived from Apenheul Zoo in the Netherlands in 2022.
Blackpool's group of five orangutans is part of the European Endangered Species Programme (EEP). They live in the Orangutan Outlook facility, which has been specially designed to meet the complicated needs of the magnificent species.
The Bornean orangutan was classified as critically endangered in July 2016 by the International Union for Conservation of Nature (IUCN). This means that this species now faces an "extremely high" risk of extinction in the wild.
People can visit https://www.justgiving.com/page/blackpool-zoo-official-orangutan-naming to make a donation and suggest a name.
The competition closes on Sunday 17th September. All valid entries will be sent to the keepers to review and the winning name will be announced as soon as possible.
Related
0 Comments