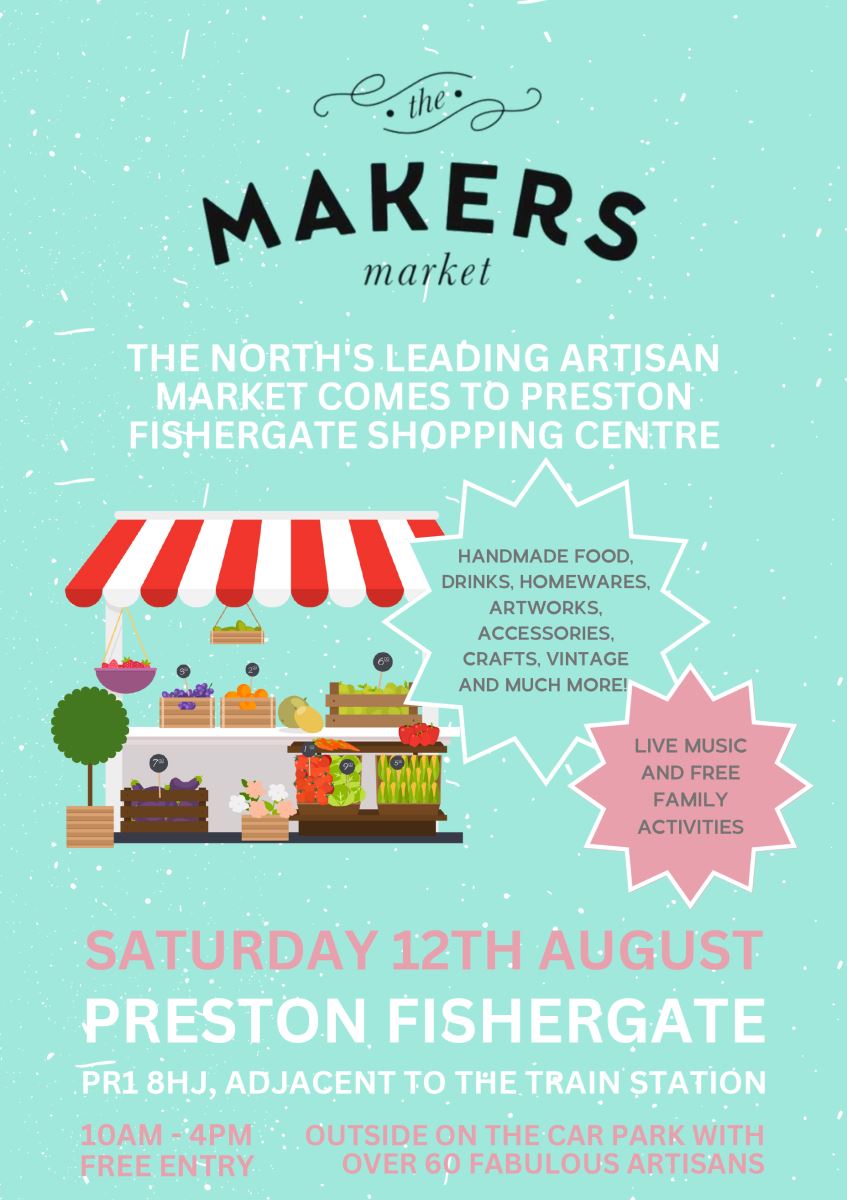 The Preston Makers Market is on its way to Fishergate Shopping Centre.

We are delighted to announce that Fishergate Shopping Centre has teamed up with The Preston Makers Market to provide a new home for the next market that takes place on Saturday 12th August 2023, from 10 am to 4 pm.

The pop-up artisan market will be located alongside the Fishergate Shopping Centre in the car park, and will comprise over 60 stalls showcasing award-winning local food, drink, art, craft producers, vintage artisans, live music, and free family activities. It's a fantastic opportunity to enjoy a free day out with friends and soak up the atmosphere.

Keith Mitchell of Fishergate Shopping Centre commented, "We are delighted to have the Makers Market at the Fishergate Shopping Centre. The Makers Market has an excellent reputation in Preston and is much loved by its customers, it is our great pleasure to welcome them to the centre."

Victoria Crane, Event Manager of the Makers Market, said: "We pride ourselves at the Makers Market in delivering delightful specialist events with many award-winning local producers of unique goods set to inspire. We cannot wait for August's Preston Makers Market and are very thankful to Fishergate for providing a home for us.
Join us on Saturday 12th August; the Preston Makers Market is a superb opportunity to find out the origins of your food, meet the maker, feast your eyes upon some goodies, and fill those shopping bags whilst indulging in some good conversations with our team and traders."


The Preston Makers Market, Saturday 12th of August 2023, 10 am to 4 pm, Fishergate Car Park PR1 8HJ
Related
0 Comments