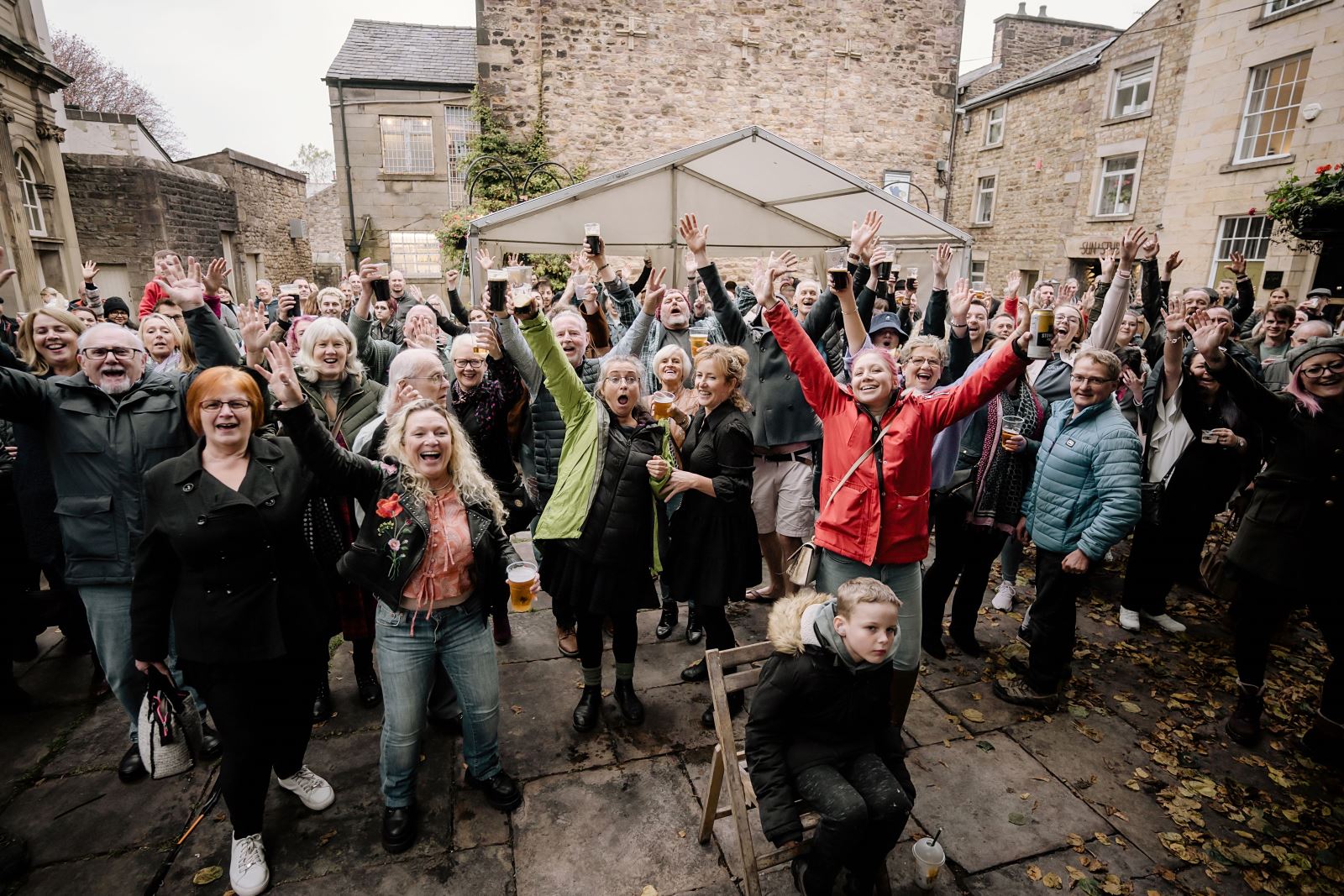 The 13th Lancaster Music Festival promises to be a lucky one for people of all ages and abilities who enjoy playing and listening to music.
Thanks to a successful Crowdfunding campaign and support from the Arts Council and Lancaster BID, more people than ever have opportunities to participate in what has become one of the country's largest city and grassroots music festivals from October 12-15.
More music workshops are on offer to primary schools, Lancaster-based band LOWES will mentor four young acts at Lancaster Music Festival Academy, and there'll even be a chance for the public to conduct the city's Haffner Orchestra.
Last year's 525 performances helped to produce a £2.3 million boost to the local economy and led one audience member to say the event "makes me fall in love with Lancaster again every year."
And violinist, Laure Chan who performed at venues, Busk Stops and Secret Gigs last year, claimed: "I love that the festival takes music to the public, especially classical music which sometimes can be a bit stuffy. London could learn a lot from Lancaster."
Involving music lovers across the generations is one aim of the festival, and catching them young is key.
This year, pupils at Willow Lane Primary School will join those at Dallas Road Primary School in benefitting from festival workshops with musicians ranging from Lancaster rockers, Massive Wagons to Chinese pipa player, Cheng Yu.
And children will be celebrated in a performance of For Every Child, written by Lancaster composer, Andy Whitfield, who passed away last year.
Among the young people mentored at the LMF Academy will be Gabriella & Jasmine T who appeared on ITV's The Voice Kids in 2022.
In an effort to increase female representation at the event – which rose to 53% on the 12 festival stages last year – More Music will run Girls Can workshops in primary schools and there will be an all-female stage at The Storey.
Following an accessibility audit last year, more kerb ramps and accessible viewing areas will be provided and festival organisers are offering to work with venues to improve access. Among the acts with disabilities performing will be a signing choir.
New attractions for 2023 include performances on unusual instruments in Market Square and an attempt by concert pianist, Siqian Li, to play every acoustic piano in the city centre.
There will be more than 60 festival venues across Lancaster, from shops to churches and a canal boat to pubs and three public squares, all hosting acts playing a wide range of music genres.
Last year, 85% of the acts were local although the festival is truly international with performances by musicians from the USA, Europe, Asia and Africa.
It's a recipe which proves successful every year and brings the city alive and the community together.
As one 2022 festivalgoer commented: "Families unite (even teenagers come out with parents). Grandparents participate and friends get together."
Around 97% of festival events are free or pay as you feel. Among the small number of ticketed events is Space at The Pub, which has already sold out. Others will be announced soon.
More details about the line-up will start to be announced on the festival website - lancastermusicfestival.com - from August 18 and workshops information will follow at the end of this month. The official Festival Guide will be available from venues and other outlets at the end of September.
Related
0 Comments