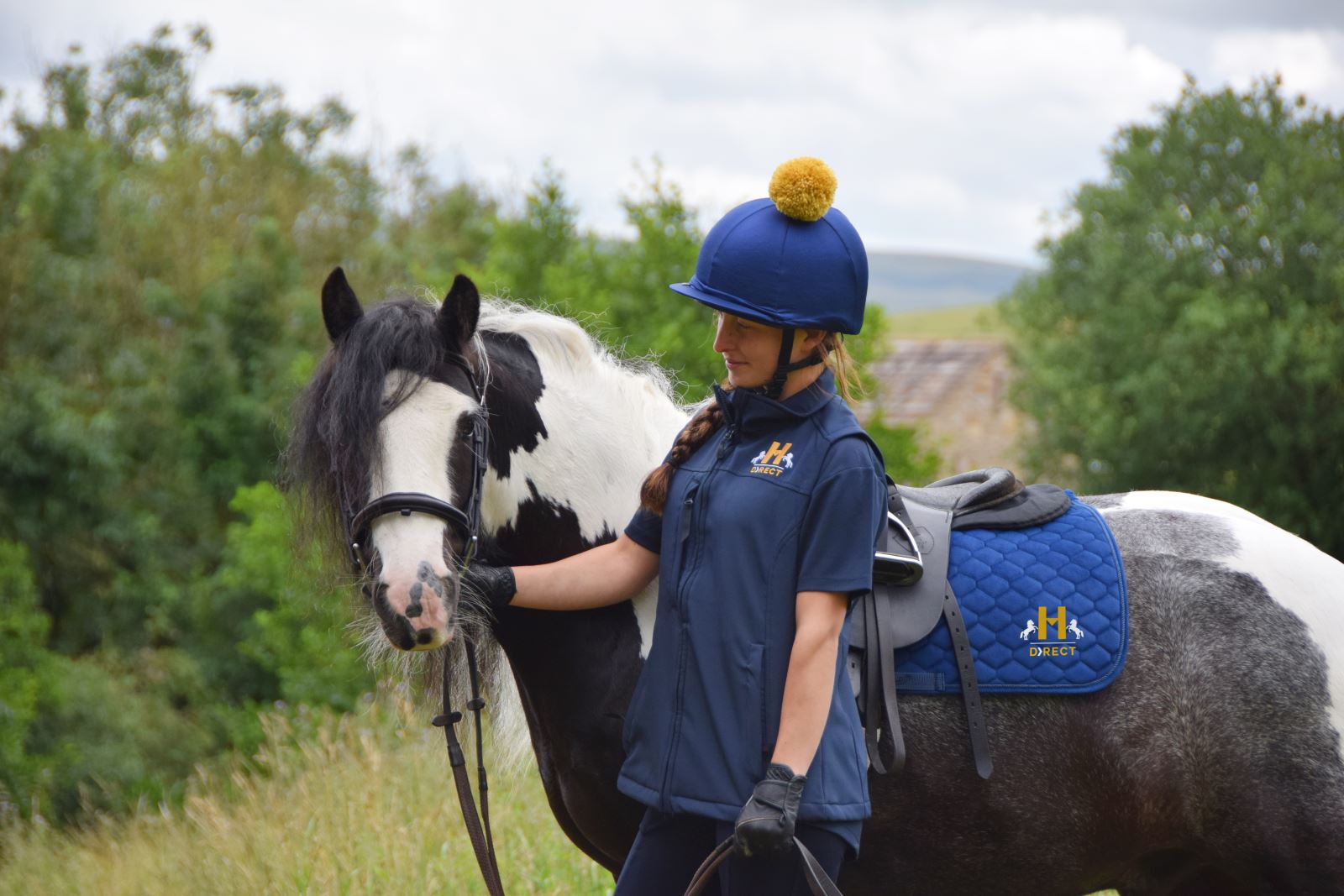 HAPPA (Horses and Ponies Protection Association) are thrilled to announce the launch of HAPPA Direct, their new and improved online and instore shop. Based in Briercliffe, Burnley, Lancashire.
The HAPPA Direct shop at Shores Hey Farm, will stock a wide range of equestrian products (new and second hand), farm themed gifts, toys, and pet supplies. Originally The Fussy Filly, the charity decided it was now time to rebrand to a new look and feel.
Chief Officer, Sarah Arthur says '' For the Charity to thrive, not just survive, we must develop and enhance our existing supporter offering. The Fussy Filly ecommerce store was initially introduced during lockdown, an important source of income for the Charity during challenging times. When the charity's base reopened to the public, after the pandemic, the natural progression was an onsite shop.
HAPPA Direct will connect the dots between the Charity's main objective, Equine Welfare, and how by shopping with HAPPA Direct you will support this vital work. A new and improved shopping experience with well-known brands and a greater variety of quality products."
Amanda Flowers, Retail Development Manager says ''It's important to us that our shoppers know exactly where the money they're spending goes to. Every penny spent online or instore at HAPPA Direct goes straight back to the neglected and abused horses in HAPPA's care.
The Second-Hand equestrian shop only exists thanks to the kindness and generosity of HAPPA supporters who donate equestrian tack, rugs, and equipment. If these items are not needed by the resident rescue horses, we sell them to raise vital funds. That's not all, gift aid can be claimed for each sale made if the donor is a taxpayer, amazing! This year the income for the charity from this offering has almost doubled. A huge thank you to all involved."
HAPPA Direct are working with several new suppliers such as Weatherbeeta, Equine Stay Dry, EquiSafety UK. All equestrian and rider products are hand picked by the shop team, focusing on rider and equine welfare as each product is endorsed by the Charity.
In addition to the physical store, HAPPA are excited to bring the new and improved HAPPA Direct online experience directly to your fingertips. The user-friendly online platform, www.happadirect.co.uk, provides a seamless shopping experience from the comfort of your home.
HAPPA Direct is not just a store; it's a community of equestrians and enthusiasts who share a common love for horses. As they embark on this exciting new venture, they're inviting all equestrians, gift-seekers, and horse lovers to experience the HAPPA Direct difference. Join them on this journey, and together, let's celebrate the beauty and grace of the equestrian world.
To celebrate the launch of HAPPA Direct, the team are inviting members of the public and local businesses to the Launch Event on Friday 22nd September. A night filled with fashion, shopping, and education. HAPPA Direct will be offering exclusive promotions and exciting discounts for one night. Be sure to join the team by purchasing your tickets here - https://www.happa.org.uk/event/happa-direct-launch-event/.
Related
0 Comments