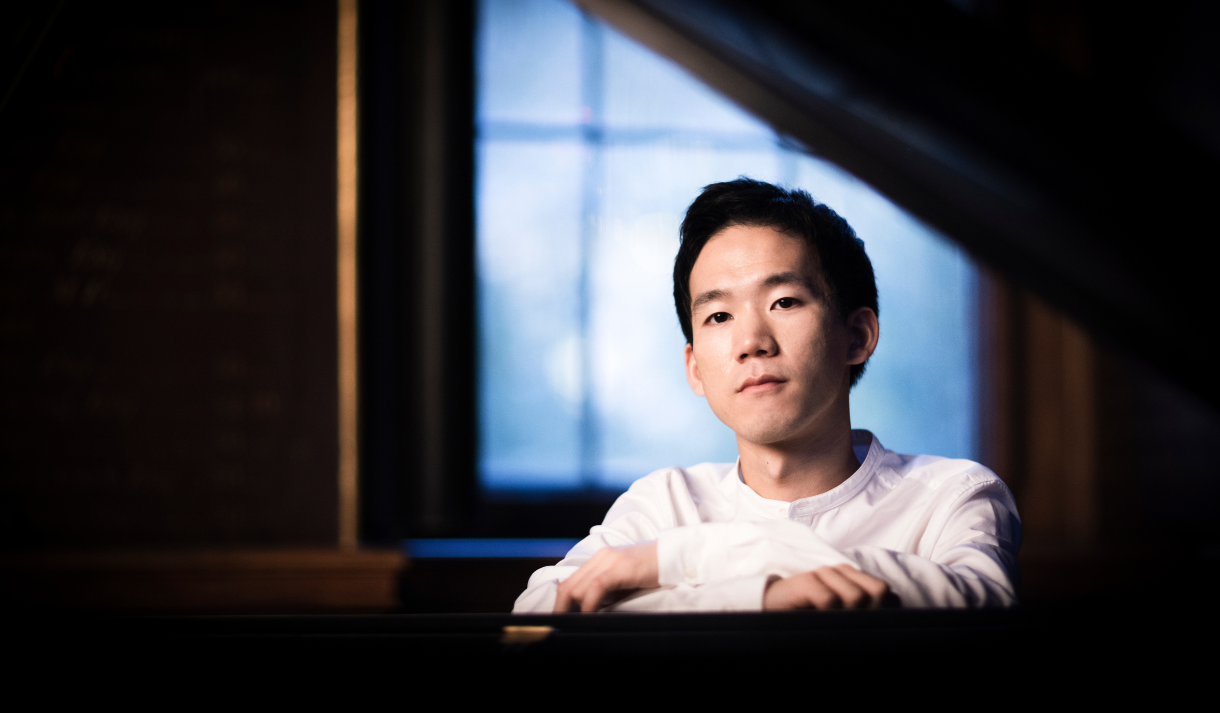 One of the strongest RVIPW line-ups yet was announced at last Wednesday's concert to Launch the 2023 festival by Artistic Director, Martin Roscoe.
Dates: 12 - 15 July 2023
Venue: The Croston Theatre, Westholme School, Meins Rd., Blackburn, BB2 6QU
The line-up –
Opening on 12th July 2023 at 7.30pm the first concert will feature Martin himself along with Festival President and Peter Donohoe in a two piano concert packed with passion and energy! Featured works include some of the most popular works in the 2 piano repertoire; Debussy's En Blanc et Noir and Rachmaninov Suite no 2 for 2 pianos.
Thursday 13th July sees a typically thoughtful programme from Martin – opening in the first half with pieces inspired by Bach's Goldberg variations pieces by Beethoven, Mendelssohn and Franck – concluding with the monumental Goldberg variations after the interval.
By popular request we are delighted to welcome Tyler Hay back for his third recital for us. Fresh from his triumphant first prize at the Dudley International Piano competition, Tyler presents some of the most popular piano classics ever composed – Beethoven's "Moonlight" sonata, a selection of 10 of Mendelssohn's "Songs without words" and all-time favourite, Mussorgsky's Pictures at an Exhibition.
There's a real treat in store on the final night – Saturday 15th July 2023 - Paul Lewis, described by Gramophone Magazine as "One of the great Schubertians of our time" in an entire evening of Schubert sonatas to close the 2023 festival - Indulge in the dream combination of this world-renowned pianist playing some of the most passionate and romantic works for piano ever written.
As always, the midday concerts showcase some of the most talented young up and coming pianists around. Beginning on 13th July, our very own Committee member, Victor Lim's performance will open with Haydn's joyful sonata in C, followed by Grieg's Holberg Suite, and conclude with Rachmaninov's colossal tour-de-force, Sonata no 2. The following day we are delighted to welcome one of the enormously talented McLachlan family - Rose McLachlan's performance will include Albeniz Iberia book 1 and Ravel Tombeau de Couperin. Martin announced the final midday performance on 15th July with the words "one of the most promising students I have ever had the pleasure of working with" – Will Bracken. Will's monumental and profound programme includes Oliver Messiaen's Vingt Regards sur l'enfant Jesus and Liszt's fiendish Dante sonata.
The future –
For some time the RVIPW committee and Artistic Director, Martin Roscoe have been considering the future. After much discussion and thought, Martin announced at last week's RVIPW Launch concert that the 2023 summer festival will be the penultimate one, with the last ever RVIPW being held in July 2024. Remaining hugely popular with its core audience, RVIPW has, for the last 36 years brought an unbeatable array of world renowned musicians to Lancashire. RVIPW Chair, Marianne Bailey said:
"This has been a tough decision to make. Whilst we have weathered some adversity over the years, not least the 2020 pandemic and aftermath with its devastating impact on the Arts in general, we still have a fantastically appreciative and supportive network of regulars. Our audience is growing once more as was demonstrated in last week's gratifyingly busy Launch concert. We know how much RVIPW will be missed by so many, and we certainly aren't taking the decision lightly. However, with Martin's impending move away from the area later this year this feels like a natural place to draw a line – we all feel RVIPW just wouldn't be the same without him.
I must thank both our Administrator, Rebecca Weaver (without whom there would be no RVIPW!) and the group of highly committed individuals who have collectively run RVIPW over the years. We are volunteers who give considerable amounts of time for nothing more than the reward of seeing what joy we bring to those who value the opportunities for experiencing live music we provide. Honestly, speaking for myself, there is a lot of hard work involved but each year it's all made worthwhile by the atmosphere in the hall, the friendly faces we see year after year, the chatter in the interval and the wonderful feeling of shared experience of an art form being expressed right on our doorstep by some of the greatest exponents in the world.
Although we will be drawing RVIPW to a close in 2024 the memories will live on, not only for concert-goers but also for the performers themselves, for some of whom we have been a springboard to successful careers and others who simply enjoy playing to such an appreciative audience. To conclude – there are two more RVIPW festivals before we close our doors for ever. Come and join us as we wrap up in fine style, while the opportunity is still here."
All concerts take place in the easily accessible Croston Theatre at Westholme School, Meins Rd, Blackburn BB2 6QU.
Related
0 Comments