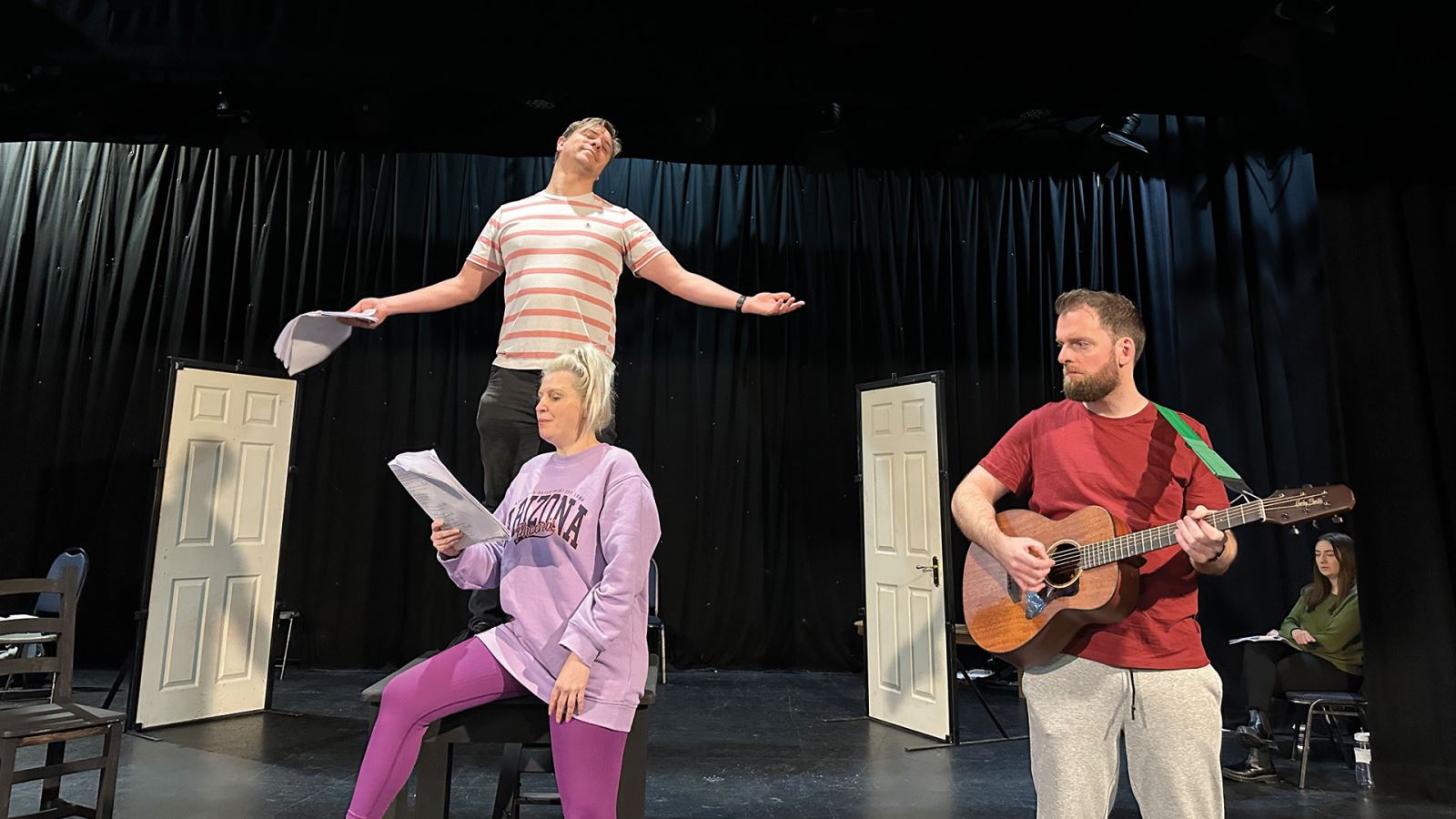 The Lowther Pavilion Theatre in Lytham, who have been at the heart of entertainment on the Fylde Coast since 1921, is currently in rehearsals for an exciting original musical ahead of its debut this March.
Written by retired, but first time Playwright Barry Speed, Times Like These follows musical duo Steve Stein and Rosi Sweet as the future of their small time performances are put into doubt. When Steve is offered the chance of a lifetime to take his song writing to the next level, personal relationships intensify and repercussions result in a confrontation with devastating results.
Barry Speed, writer, said: "I've always written music and I decided I wanted to write a jukebox musical based on some of the songs I'd written throughout my life. Honestly, It's fantastic that the Lowther Pavilion have chosen my play to be the first in-house production they want to produce. It's fantastic and I can't believe it!"
This production marks a new chapter in the Lowther Pavilion's history as a venue as Times Like These is the first in-house production in its 100 year plus history.
Tim Lince, the Lowther Pavilion's CEO/Artistic Director, said: "We've come out of the pandemic and here we are, launching a new phase for the theatre as a seed venue. It's important to us that as we grow, we become a space where we can create new and original productions, which may then go on to tour other venues. It's incredibly exciting."
Times Like These will be performed over four nights at the Lowther Pavilion Theatre in Lytham St Annes at 7.30pm.
Tickets are available now online, in person or over the phone with no booking fee. Book today via lowtherpavilion.co.uk or 01253 794221.
Related
0 Comments