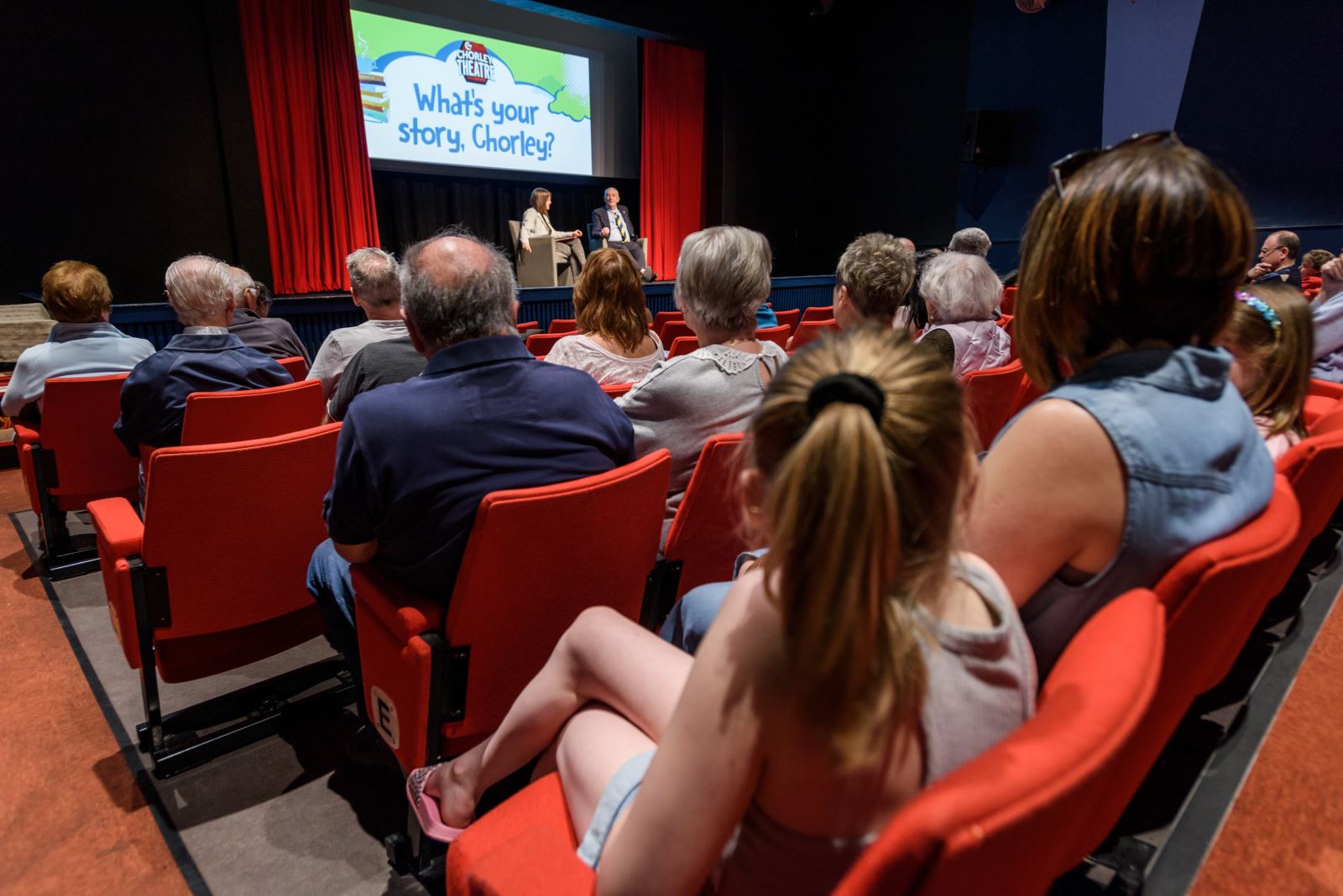 The famous annual festival of words returns on Saturday 25 March which will bring well known authors, storytellers, and poets to Chorley town centre.
The much-loved annual free event is organised by Chorley Council along with a dedicated team of volunteers. The event is aimed at book lovers and those alike whilst giving authors, writers, and storytellers of all kinds the chance to showcase their craft and spread their knowledge throughout Chorley.
Jen Carney, Puffin author-illustrator will be joining us again to read from her book, 'The Accidental Diary of B.U.G.' whilst encouraging visitors to invent their own 'thranimal'. There will be a chance to ask Jen questions about life as an author/illustrator.
Sir Lindsay Hoyle will also make a return to this fantastic event, speaking about the historical events that have unfolded whilst being 'Mr Speaker' in the past year.
Musicians will be telling their story by singing live original songs throughout the day at the 1498 covered market.
Sessions for children will be available to attend at the junior library with, Rogan Mills, Susan Brownrigg, and Rich Alker just some of the contributors whilst others host fun, interactive workshops and sessions for kids. The Chief Story Maker from Magical Story Jars will be helping children create their own underwater characters which can be crafted at Chorley Library at any point throughout the event.
The popular, colourful book bench trail will return across the town centre, with thanks to local schools, nurseries and community groups creating these for us. This year there will also be a fun quiz and prizes to be won.
Deputy Leader of Chorley Council, Councillor Peter Wilson said: "We are delighted to announce the return of another fantastic event in Chorley.
"This free event is loved by children and adults alike making it a perfect day out for the whole family.
"Learn from experienced authors, writers and storytellers or get involved in some craft workshops, there's something for everybody".
Sessions will also be hosted at Chorley Theatre, Ebb & Flo Bookshop and Primrose Gardens as there will be activities, workshops, performances and stories for people of all ages to enjoy!
Free pre-events will be held throughout the week leading up to What's Your Story Chorley across the town centre.
This event has expanded over the years into a wonderful arts festival, with so much to offer for visitors of all ages.
So put the date in your diary and get involved – we cannot wait to welcome you back.
More information on the event will be updated here: https://checkoutchorley.com/whatsyourstory/
Event schedule coming soon.
Related
4 Comments