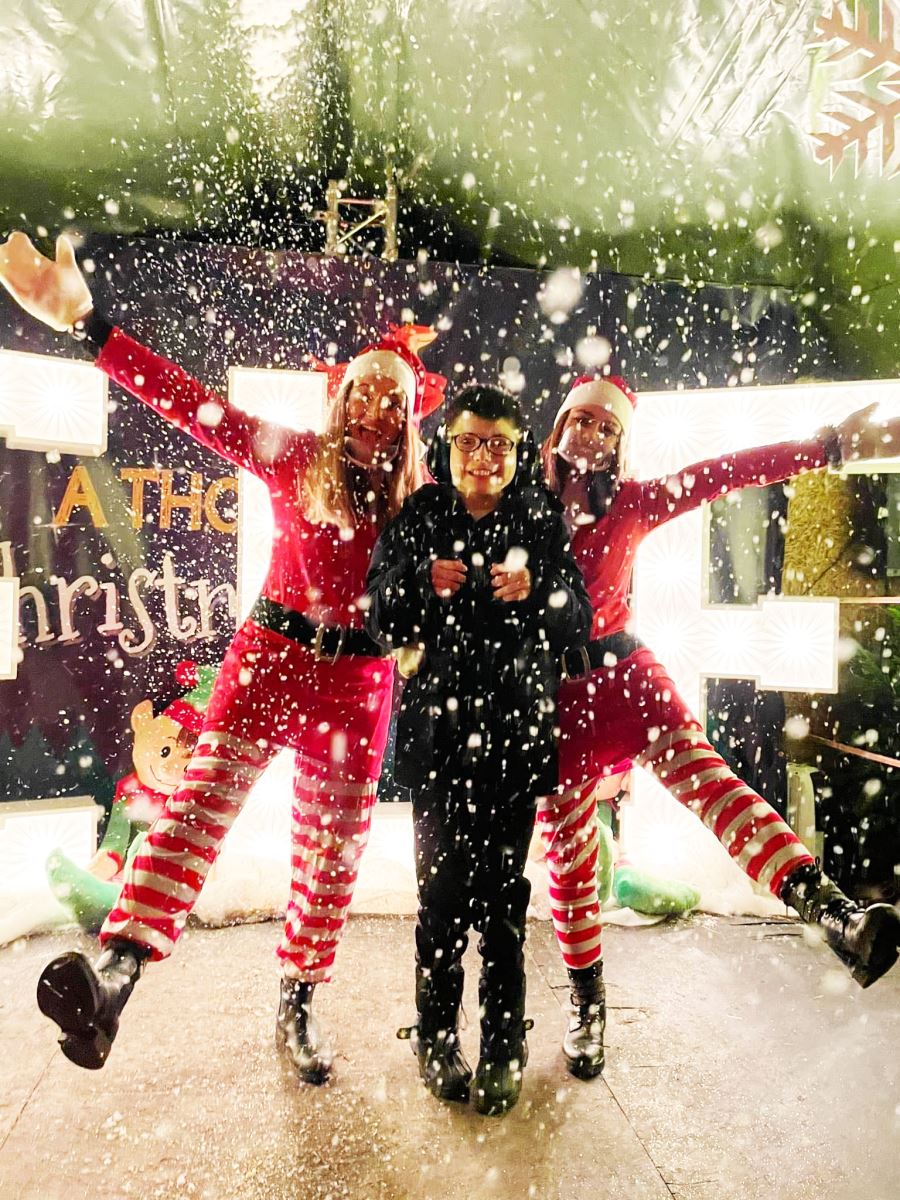 The importance of 'accessibility' is high on the agenda at Pendle visitor attraction Thornton Hall Country Park
Park owners Chris and Emma Harrison feel strongly that all ages and abilities should be able to access and enjoy the Park's activities, special events and in particular their award-winning 'Thornton Hall Christmas Adventure' experience.
Owner Emma Harrison says "We do our utmost to make sure that ALL visitors can fully access the attraction and our special events - with 95% of the park having level access. Accessibility is an issue we strive to support as well as highlighting its importance, not only at our attraction but across the tourism sector".
Just be You. It was observed that for the attraction's 'Thornton Hall Christmas Adventure', some families and their children were struggling with larger groups, time constraints and too much stimuli – 'Just Be You' was created specifically for this audience.
Hosted by their very own Elf in smaller groups, with less time pressure and reduced noise and stimuli, these visitors are able to relax and enjoy a comfortable, stress-free [adapted] experience.
Due to demand, more sessions are added each year as the 'Just Be You' brand and reputation grows.
Special Relationships. In spite of the attraction's growth, Thornton Hall Country Park believe their first-class team contribute significantly to repeat visits. Nothing is too much trouble - being flexible is an essential part of the job, adapting activities as required to accommodate individual's needs.
Special relationships between staff and visitors are frequently reflected in the 5-star reviews that mention staff by name.
Having attended 'Just Be' You for a number of years, the parents of Taz from East Lancashire said "Taz absolutely loves the Christmas Adventure and having the 'Just be You' session is perfect for him. We as a family cannot fault anything you put in place for children like Taz - it makes Christmas very magical for us all".
Customer needs. Feedback on the Park's new soft play centre has proven that this is a huge positive for families and children with additional needs.
Following a recent accessibility survey, Thornton Hall Country Park are working Dr Leighanne Higgins (Senior Lecturer in Consumer Behaviour at Lancaster University Management School, Department of Marketing) on accessibility planning and strategy building. The attraction is looking to further improve accessibility at the attraction in 2023:
Quiet sessions in the new soft play and quiet zones
Increased accessible signage
Disability training for employees
Participation in awareness days such as 'Disabled Access Day' and 'Purple Tuesday'
Increased disabled parking spaces
Fast-track queues for those with attention deficit during busy times.
"It is estimated that the UK economy loses £2billion monthly due to not catering or addressing the needs of disabled people. Failure to include persons with disabilities not only excludes those with disabilities but their wider network of family, friends, and colleagues leading to evermore loses. Therefore, accessibility is important to companies, and in being able to better cater to disabled communities you not only help stimulate the economy but it's the start of making disability not merely catered for, but better welcomed socially and culturally."
Dr Leighanne Higgins
Lancaster University Management School, Department of Marketing
.
Related
1 Comments