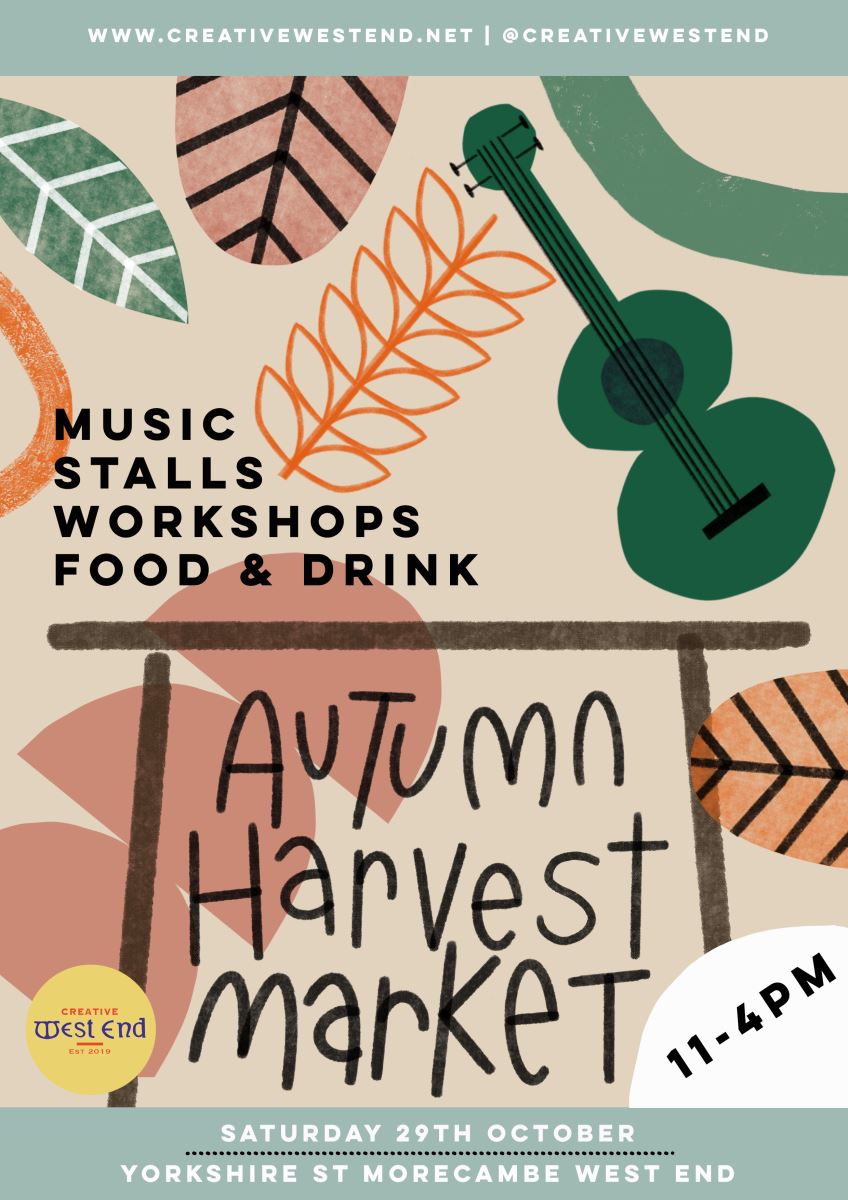 Creative West End's seasonal markets are back with the Autumn market taking place on Saturday 29th October. This year's Spring and Summer market took place on the promenade on the West End Gardens, with the Autumn and Winter markets moving to Devonshire Road, off Yorkshire Street in the West End of Morecambe to shelter from the possible wind and rain with the change of the seasons.
The Creative West End team of local artists and community members have organised a great day out, with a selection of local market traders including arts and crafts, food and drink and local artisan goods. There will be live music, creative workshops, dance performances and a food and drink zone, giving the event a feel of a mini 'festival'.
Glen Duckett who is coordinating the markets on behalf of Creative West End, said:
"As well as the stalls, a fantastic line up of creative events and activities will be offered, alongside information about community projects and organisations, exhibitors and community artists. There'll be dance classes, a portrait drawing workshop, and lots of other opportunities to get involved in.
This Autumn's market will focus on food and entertainment and we've a great line-up of local talent, including local musicians, dance shows and workshops, More Music in Morecambe's Honk and Baybeat street band ensembles. To round off the evening, the hugely entertaining Bollywood Brass Band will be performing at More Music in the evening (tickets available at the box office) to make your day's entertainment complete!"
The market will feature a great line up of local food and drink vendors, all from the borough, which will be selling a range of hot and cold food and drinks.
For more information visit: creativewestend.net or email westendmarkets@gmail.com
Facebook & Insta: @creativewestend
Related
1 Comments