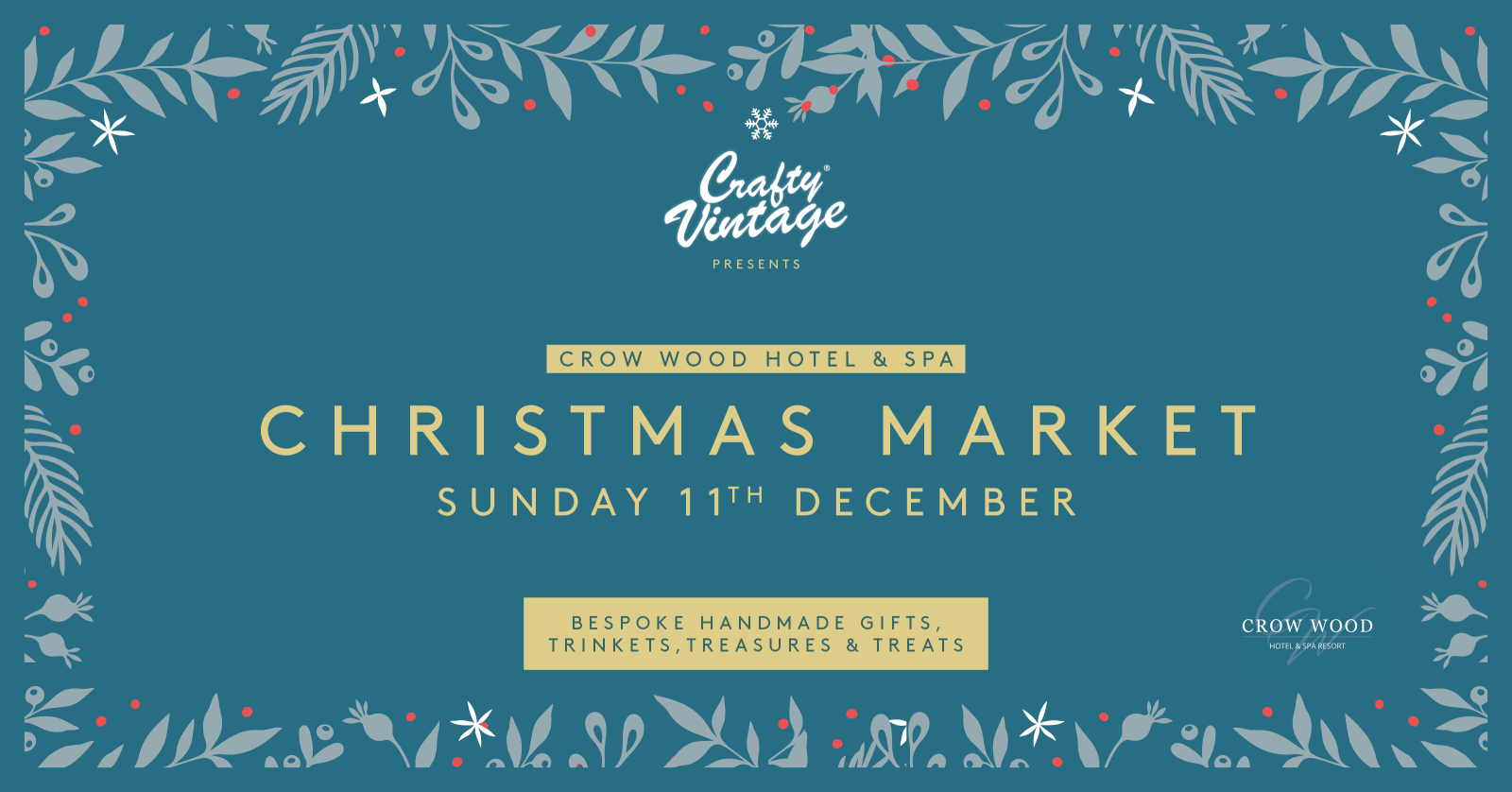 Crow Wood Hotel & Spa resort in BURNLEY will host a Christmas market curated by award-winning pop-up event producers Crafty Vintage.
Taking place on Sunday the 11th of December inside the sumptuous venue, it will be the ultimate gift-buying adventure for you and your friends.
It will feature an eclectic mix of vintage wares, handmade crafts, art and quirkiness from some of the finest makers, creators and collectors in the land - all with a festive twist!
Laura Johnson director at Crafty Vintage said "The venue is simply stunning and will be a magical place to come, visit and buy that extra thoughtful bespoke gift for a loved one''
Laura added ''It's the perfect way to escape the generic high streets along with the boredom of online shopping to really savour the yuletide atmosphere''.
The Christmas Market at Crow Wood is FREE to enter with free on-site parking. It is therefore essential that all visitors choose a time slot to attend by visiting the website: craftyvintage.com/crowwood
Related
0 Comments