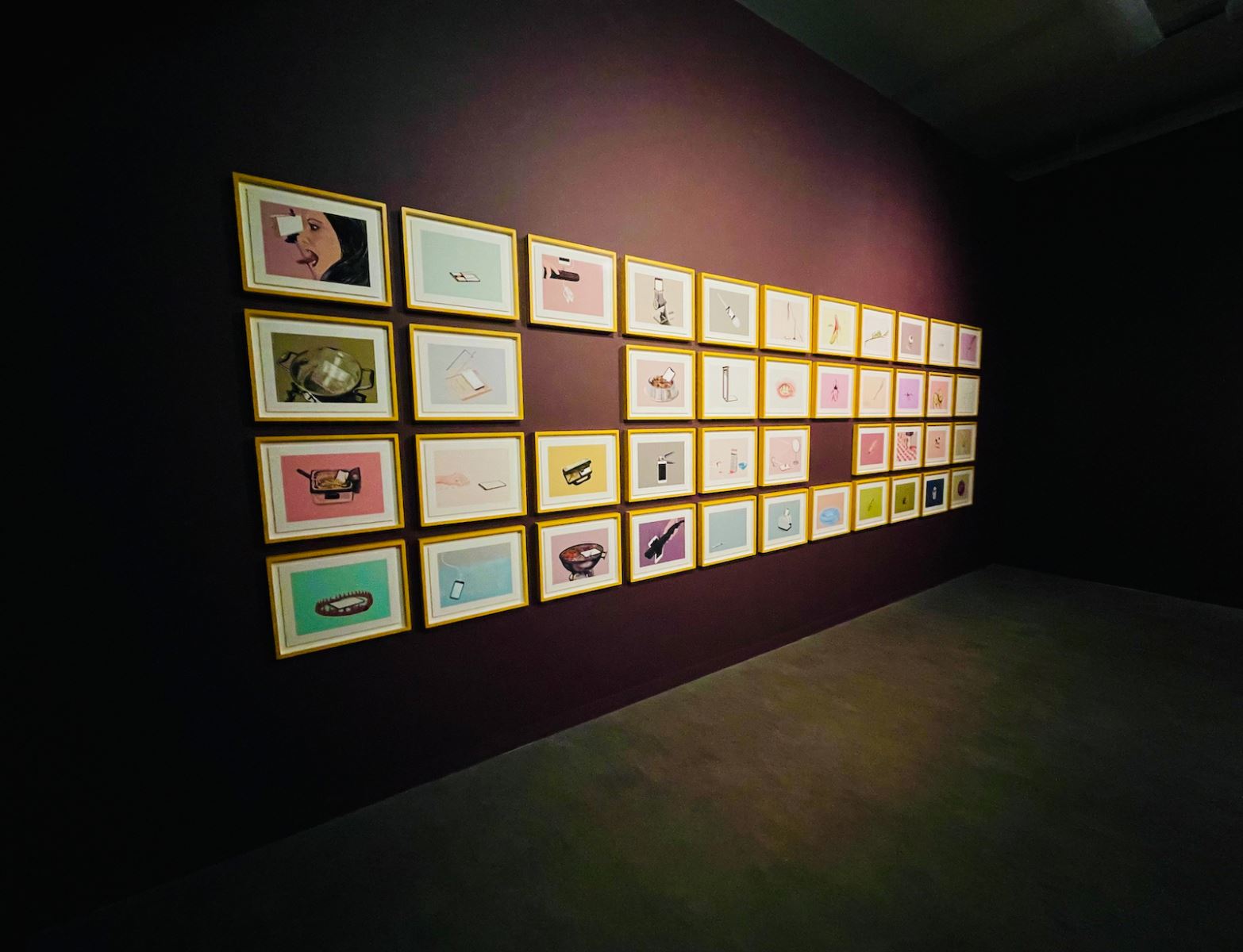 The Whitaker Museum and Art Gallery in Rossendale, Lancashire is delighted to welcome Aideen Barry's solo exhibition for she is always creeping in August 2022.
Taking over both gallery spaces at The Whitaker, for she is always creeping is an adaptation of Barry's By Slight Ligaments and has been specially re-imagined for The Whitaker.
The exhibition is free and will run at The Whitaker from Saturday 20 August to Sunday 16 October, with an official opening on Saturday 20 August at 2pm.
Barry is an Irish visual artist whose work has been widely exhibited in solo and group exhibitions and commissions in Ireland and internationally. She works primarily with video, animation, installation and performance, and her work grapples with issues of domestic labour.
for she is always creeping will include film, sound, drawing and digital animation. Sound and imagery will overwhelm visitors, playing with the senses, marking out connection, dislocation, and our bodies in a changing world.
Gaynor Seville, Creative Director of The Whitaker, said: "We are so excited to be welcoming Aideen Barry and for she is always creeping to The Whitaker in the summer. Here at The Whitaker, we are huge fans of Aideen's thought-provoking, challenging and intriguing work and we can't wait to introduce her work to our visitors – and we are delighted to invite our national visual arts audiences to visit The Whitaker for this special exhibition from an internationally recognised artist."
The title of the exhibition comes from Charlotte Perkins Gilman's gothic feminist novella The Yellow Wallpaper, which explores misogynistic and claustrophobic attitudes towards the mental and physical health of women.
Included in the exhibition is Monachopsis, a suite of fifty-nine drawings made as a visual diary during the height of the lockdown period of 2021. Monachopsis refers to a psychological state of disconnection, a persistent feeling of being out of place in a world becoming destabilised and unhinged.
The suite contains images of the eye, a seminal and recurring motif in the exhibition. There are several references to our physical dependency on mobile devices interwoven with images of domesticity, a sandwich toaster, boil-in-the-bag rice, an egg slicer, all of which carry a sinister weight in spite of their cheery yellow framing. The works are gothic and darkly comic in their reference to enforced confinement and the intense physical experience of lockdown.
Alongside Monachopsis, Barry's mixed media work Listen Liquid: The Syllables will be installed in Gallery 2 on the first floor of The Whitaker. The work is an animated drawing and digital wallpaper, a bricolage of botanical studies reassembled as a digital collage. The title of the work is taken from a poem "At Bridget's Well" by Doireann ní Ghríofa.
Barry will also be showing a range of films, video installations and interventions in The Whitaker, including Self Portrait, a nine-screen film installation in Gallery 2 and Klostés. Created by the people of Kaunas, Lithuania with Barry, Klostés debuted as part of Kaunas 2022, The European Capital of Culture. The film takes inspiration from the city's inter-war modernism and the hidden histories of the city.
Alongside the exhibition, Barry will also be hosting a number of talks, workshops and educational programmes in October. Further details will be announced in due course.
Barry's notable exhibitions have included IMMA, The Irish Museum of Modern Art (2016), CAC Malaga (2021), The Headlands Centre for the Arts, San Francisco (2011), Centre for the Less Good Idea (South Africa), Art OMI, New York (2013), Oklahoma Contemporary/Marfa Contemporary (2021), NASA Kennedy Space Centre (2008), Skaftfell, IS (2007), Banff Centre, CA (2007), Centre Cultural Irlandais, Paris (2003). For a full biography, please see Notes to Editors.
Following For She is Always Creeping, The Whitaker will host exhibitions from Selma Makela (20 October – 11 December 2022), Jo Whittle (20 October – 11 December 2022), the New Lancashire Graduate Award (15 December 2022 - 12 February 2023), Liam Spencer (15 December 2022 - 12 February 2023), Marjan Wouda (16 February – 16 April 2023), Jo Clements (16 February – 16 April 2023) and Andrew Leventis (20 April – 18 June 2023).
Related
0 Comments