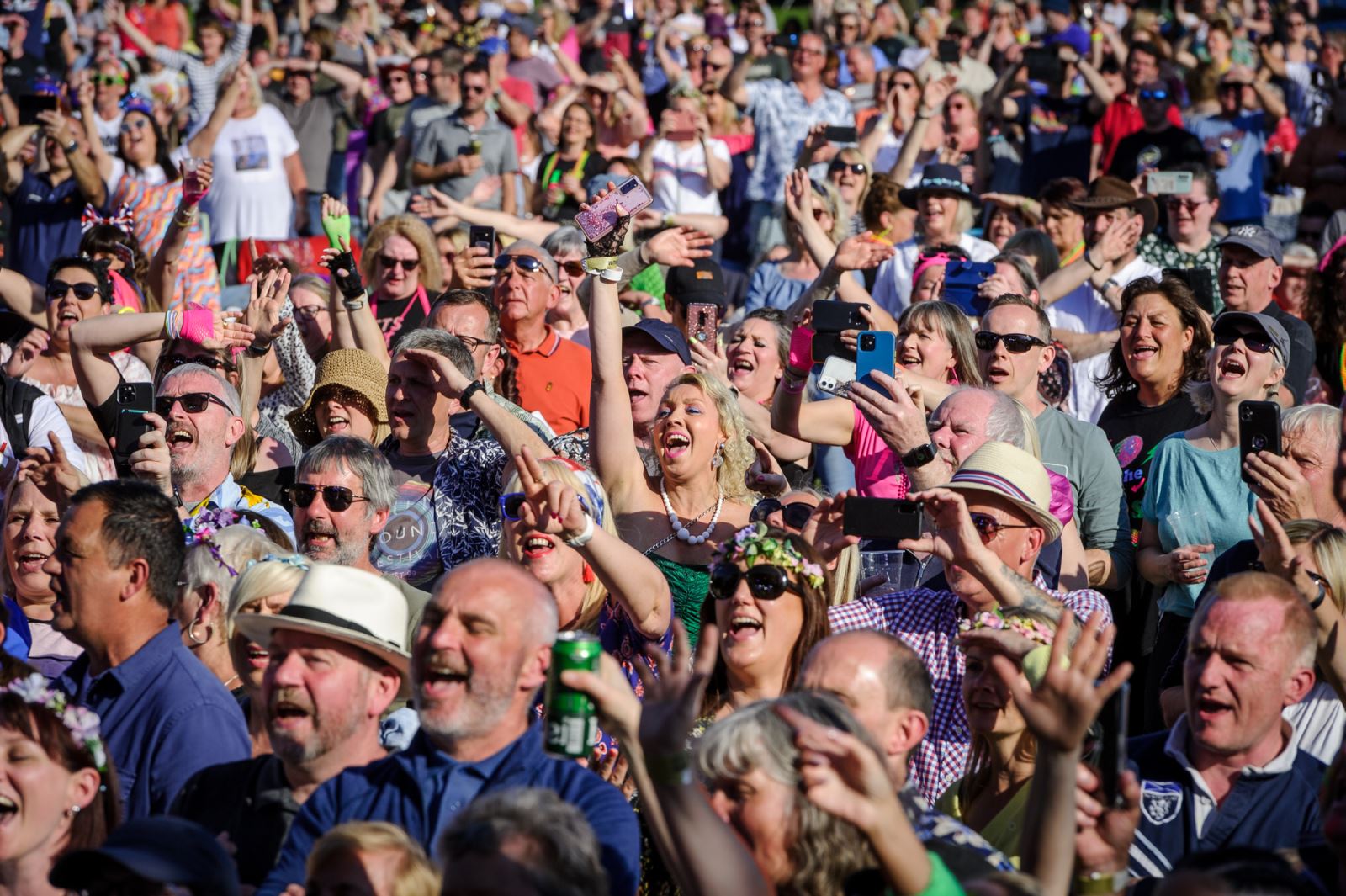 Festival goers in Lancashire will be able to start practicing their 80s and 90s dance moves after South Ribble Borough Council announced the popular Music in the Park event will return for 2023.
The inaugural event, which featured the likes of Tony Hadley, Go West and Heaven 17, was given the thumbs up by visitors and the authority is moving quickly to secure a bigger and better line up for 2023.
Fans of 80s and 90s music can now put the date in the diary with organisers confirming the event, that will take place in Worden Park, Leyland, will return on Sunday 28 May, over the Bank Holiday weekend.
Councillor Paul Foster, Leader of South Ribble Borough Council, said: "The idea of starting a major festival in South Ribble has been a few years in the making and we knew from feedback from residents that it would be a success, but we were blown away by the feedback we had from this year's event.
"While we had no doubts this could be a major annual event to boost the local economy in South Ribble and bring visitors to the area, we wanted to see how the first year went and it crowned a fantastic weekend over the Queen's Platinum Jubilee celebrations.
"We've been working behind the scenes to host an even bigger and better event in 2023 and while we can't yet release the details of who will be performing next year it will be a fantastic lineup. We wanted to announce the date as soon as we could as we know lots of people are really excited for what 2023 will bring."
The inaugural event was attended by more than 3,000 people and saw star names such as Tony Hadley, T'Pau, Go West, Heaven 17 and Pat Sharp rock the crowds in Worden Park.
The 2023 lineup will expand to cover 80s and 90s music, based on feedback from those who attended and those who missed out and want to attend next year, with 97% of people attending saying they'd recommend the event to a friend.
"This is just one example of the types of things we want to bring to South Ribble," said Councillor Foster.
"Not only is it brilliant for residents to have something like this on their doorstep it generated a real sense of pride in the area and local businesses benefitted with more people spending money in the local economy.
"It was a real feelgood event to help us start to get back to normal after Covid and I know when the lineup is announced it will give people another fantastic event to look forward to."
The lineup and ticket details will be released in the coming weeks with payment plans available to help people spread the cost.
Related
1 Comments