Heritage Open Days 2022 are nearly here, starting from the 9th September 2022. Every September thousands of volunteers across England organise events to celebrate the fantastic history and culture, giving you the chance to see hidden places and try out new experiences. Even better, they are all FREE to explore.
Heritage Open Days are even more inventive this year, with this years theme being Astounding Inventions. Head to Lancaster and Morecambe this Septemeber and check out one of the many exciting heritage events.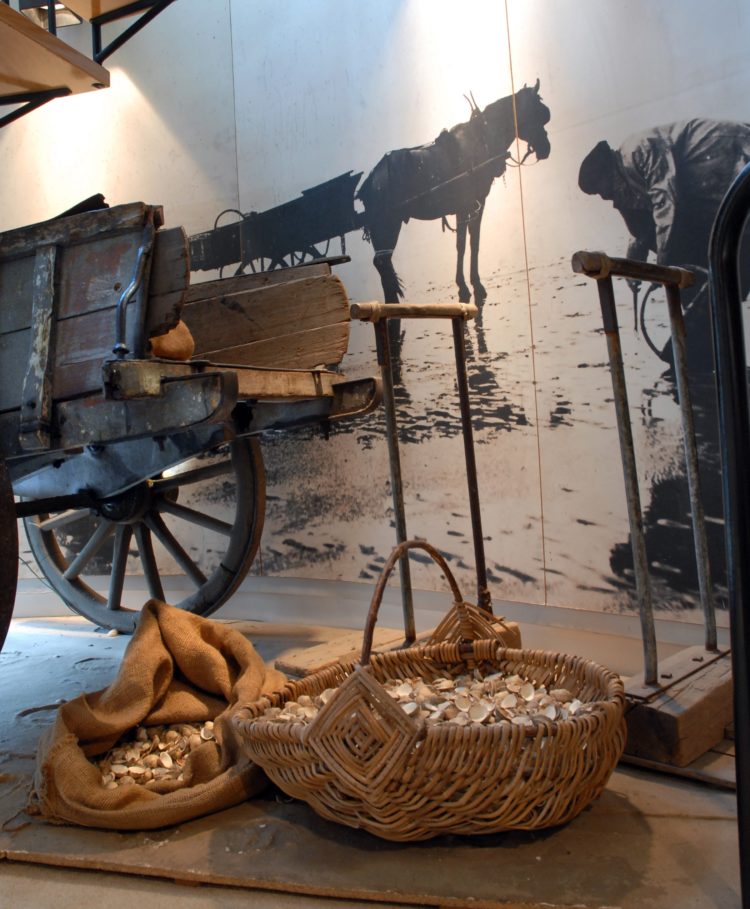 Inventinve Ideas
Lancaster Maritime Museum, St George's Quay
Have fun discovering what, when, who, where and most importantly why, on this free Astounding Inventions family trail around the Museum.
Look out for objects that came about simply because somebody somewhere was finding something difficult; whether it was crossing a river, transporting rum, or even trying to keep their feet dry!
Event times: September 10,11, 17 & 18, 10am-4pm
The Tasting Garden, Storey Gardens, Meeting House Lane, Lancaster
Venture Behind the Georgian Wall of this historic 'secret' oasis to find out how the Georgians invented walled kitchen gardens perfect for growing fruits, vegetables and fruit trees.
From 1720 to the 1950s the gardens belonged to a Georgian house opposite Lancaster Castle. Until the 1930s the west garden was the kitchen garden. The east garden was used by the family for recreational purposes with its fashionable patterned brick garden wall.
Event times: September 9, 10, 12, 13, 14, 15, 16, & 17: 9am-5pm.
Halton Mill, Mill Lane, Halton
Learn how the 'Luneside Car' came to be in the late 1940s while touring the former home of Luneside Engineering.
Recently discovered at the back of a scrapyard and thought to be the remains of a post war prototype 'People's Car', The Kendall/Hartnett car chassis will be on display and a film of interviews with former staff will be launched.
Event time: September 17, 10am-4pm. Film launch, 2pm.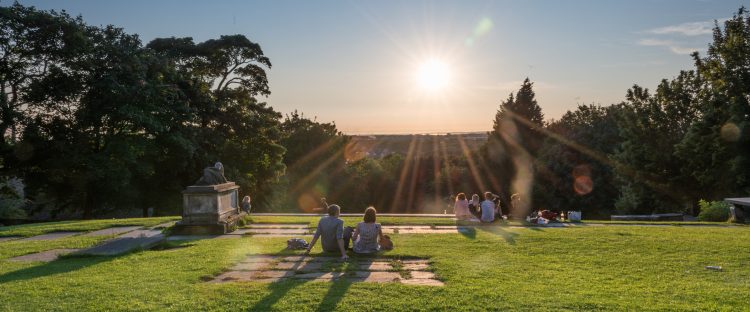 Holy Heritage
Lancaster Priory
Discover the history of Lancaster's parish church which has been the site of Christian worship since Saxon times.
Highlights from the permanent collection include the third oldest misericords in England, dated 1340, and a 1619 carved pulpit.
Heritage Open Days coincide with the Priory's annual Festival of Song, a week-long celebration of the church's patron, St Mary, so visits may well be accompanied with music!
Event times: September 9, 10 (concert 10.30am); 12(concerts 12.30pm and 5.15pm); 13(concerts 12.30pm and 5.15pm); 14(vocal masterclass 2pm, concert 5.15pm); 15(concert 12.30pm, choral evensong, 5.15pm); 16(children's big sing, 1.30pm); 17(concert 10.30am) 9am-4pm; September 11 & 18, 12-5pm (services at 8am, 10am, 6.30pm).
Christ Church, Wyresdale Road, Lancaster
Hear about Christ Church's link to Lancaster's workhouse during this evening with Naomi Parsons who has curated a workhouse exhibition running at Lancaster City Museum until September 11.
Samuel Gregson MP built Christ Church as a chapel for Lancaster Workhouse. Inmates would attend on Sundays and sit in a special part of the building to join in worship, and many hundreds of workhouse babies were christened there.
Christ Church will also be open to visitors wishing to admire its magnificent stained glass and stunning baptistery. The garden and orchard of this Eco-Church has beautiful views across to the Lakeland fells.
The church will also be hosting a free evening concert by percussionist Steven Moore.
Event times: Workhouse event – September 17, 7-9pm. Church – September 10 & 17, 10am-4pm; September 11 & 18, 11.30am-6pm(services at 8.30am, 10.30am & 6pm); Concert – September 12, 7pm.
Lancaster Quaker Meeting House, Meeting House Lane
Tour the historic Quaker Meeting House that has seen continual worship by Friends since 1677.
During the tours, visitors will be shown around the building and have explained the Quakers unique way of worship. They will hear about Quaker history including that of some 18th Century Friends whose slave-trading activities are most discomforting. In the garden are gravestones of Friends buried there including 17 from one family.
The traditional Quaker welcome of tea and cakes will also be available.
Event time: September 11, 2-4pm (tours every 20 minutes).
St Wilfrid's Church, Church Brow, Halton
Find the unique Sigurd Cross, showing scenes from the Viking story of the dragon slayer, in the churchyard and take a tour up the tower of this historic church with its wonderful views of Lancaster and the Lune Valley.
Children's activities, stalls and light refreshments will be available too.
Event time: September 17, 11am-4pm.
Sts Thomas & Elizabeth RC Church, Thurnham
Explore the first Catholic church to be built in the Lancaster area since the Reformation.
The church opened in 1845, replacing the chapel built in 1818, and on display will be Victorian vestments and treasures including the Pugin monstrance, as seen on BBC1's Antiques Roadshow. The grounds contain an 1830s mausoleum of the Gillow family.
Event times: September 17& 18, 12-5pm.
Cockersand Abbey Chapter House, Cockerham
Take a trip to the Chapter House of a monastery, set on a headland in Morecambe Bay, which was dissolved in 1539 and then used as a family mausoleum by local landowners.
A comprehensive exhibition will be available including a processional cross estimated to date from the time of Henry VII.
Event times: September 10 & 11, 12-5pm.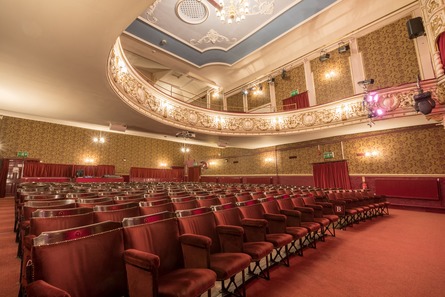 Entertaining Heritage
Lancaster Grand Theatre, St Leonardgate
Meet some of the well known performers and prominent individuals connected to one of the UK's oldest provincial working theatres which is celebrating its 240th anniversary.
Learn about the history of the theatre from the likes of Charles Dickens and Sarah Siddons plus other Grand guests, all who have appeared or been an integral part of Lancaster Grand Theatre since it opened in 1792.Children's activity packs will be provided plus a chance to win tickets to this year's pantomime!
Event time: September 17, 10am-1pm.
The Music Room, Sun Street, Lancaster
Delight in the exceptional Baroque interior of this beautiful building which started life in about 1730 as a garden pavilion and whose walls celebrate the Muses of eloquence, history, music, astronomy, tragedy, rhetoric, dancing, comedy and amorous poetry.
History sheets and a children's activity sheet will be available.
Event times: September 17 & 18, 10am-4pm.
The Alhambra, Marine Road West, Morecambe
Follow in the footsteps of Sir Laurence Olivier by visiting this 121-year-old theatre which was a setting for the 1960 film version of John Osborne's 'The Entertainer'.
After a fire gutted the interior in 1970, extensive refurbishment saw the building re-opening in 1973 as The Inn on the Bay before renaming itself The Carleton Club, becoming a top events venue and one of the great Northern Soul dance clubs.
The building was in danger of becoming derelict but in 2017, a team began working to restore the building, now called Alhambra Live. An exhibition about its history – Morecambe's Palace: the Alhambra's Legacy – will be on display.
Event times: September 11 & 18: 2-6pm.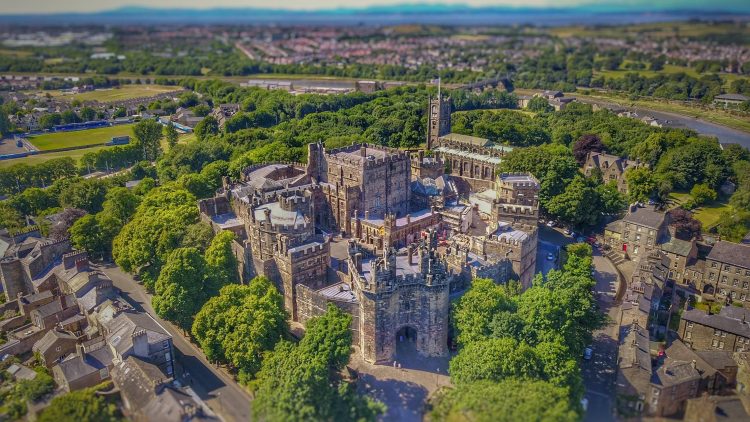 They Made History
Enjoy a free guided tour of this iconic building only recently fully opened to the public, following pandemic restrictions.
Tours will visit the main courtyard, Chapel Yard, the old cells, Hadrian's Tower, library, Shire Hall, Crown Court and Drop Room and be on a first-come-first-served basis.
Originally constructed in about 1093 by Roger de Poitou, the Castle is today owned by HM The Queen in right of Her Duchy of Lancaster. Serving as both a court and prison, it has witnessed some of the most famous and infamous trials in English history, including those of the Lancashire witches.
Event times: September 10 & 11, 10am-4pm (tours run every 30 minutes).
Judges' Lodgings, Church Street, Lancaster
Take the rare opportunity to not only visit the oldest townhouse in Lancaster for free, but also join one of their experienced tour guides on a journey through the rooms, and across the centuries.
The journey spans four hundred years, from the early 1600s when the building was home to Thomas Covell, gaoler of the Pendle witches; through to its rebirth in the Georgian era as a lodging house for the visiting assize court judges, which led to building expansions in the 19th Century to accommodate housekeepers and servants.
This award-winning museum houses the world's largest public collection of Gillow furniture, and a gallery of children's toys spanning the last 250 years.
Event times: September 10 & 11, 11am-4pm.
Ryelands House, Ryelands Park, Lune Bank Gardens, Skerton, Lancaster
Stroll through Ryelands Park and Lune Bank Gardens, both gifted to the people of Lancaster by Lord Ashton, the 'Lino King.'
On September 17, there's a rare chance to see inside Ryelands House, Lord Ashton's Lancaster residence in Skerton. Volunteers will talk about the rich history of the area and their plans for the future. A historical display will also be on show.
Lune Bank Gardens, once overgrown and hazardous, are being lovingly restored by a team of volunteers, who will be available to chat about their work on September 13.
Event times: September 9-18, Lune Bank Gardens open all day(Volunteers around on September 13); September 10, Ryelands House open, 11am-2pm.
Admire the beauty inside and out of this historic yet very much 'lived in' house, home of the Gillow Reynolds furniture making dynasty.
All visits include a guided house tour, birds of prey flying display and access to the formal gardens. There's also time for refreshments in the charming tearooms.
Event time: September 14, 11am-4pm. Birds of prey display, 1.30pm (weather permitting)
The Art of History
King Street Studios, King Street, Lancaster
Climb the Escher like staircase in this 1930s building, rebuilt in Art Deco style, and visit the usually private artist spaces.
This is a unique opportunity to talk with artists and see a range of artwork both complete and in progress. There will also be an exhibition of selected work in the gallery.
Event times: September 17, 10am-4pm & September 18, 12-4pm.
Luneside Studios, Castle Park, Lancaster
Meet the artists, view the group exhibition, explore studio spaces and see work in progress.
Take the opportunity to learn about the history of the studios which opened in 1983 and is one of the longest-running artist studio groups in the North West.
Initially located on the second floor of St. George's Works on St. George's Quay, the studios relocated to Castle Park in 2008. Work produced there includes painting, drawing, sculpture, printmaking, 3D work, collage, photography and design.
Event times: September 17, 10am-4pm & September 18, 12-4pm.
The Storey, Meeting House Lane, Lancaster
View the beautiful Gallery at the heart of this Grade II listed building founded in 1887 as a place for education and arts.
The Gallery's first art exhibition in 1889 included paintings by Gainsborough, Constable, and Canaletto and within the space stands a rare marble statue of Queen Victoria and Prince Albert together, commissioned by Thomas Storey for Queen Victoria's golden jubilee in 1887.
En route to the Gallery, visitors can see the magnificent Shrigley and Hunt stained glass window,
an ode to the arts with references to those famous in these fields.
Event times: September 13-16, 9am-7pm; September 17, 9am-5pm.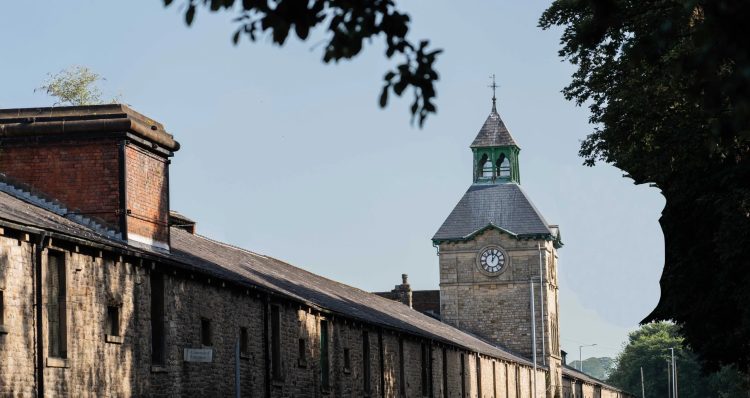 History at Work
Standfast & Barracks, Caton Road, Lancaster
Find out what life is really like behind the prestigious walls of this factory printing high-end fabrics for the world's premium home furnishing brands for almost a century.
During the tour, visitors will see the process from cloth preparation to printing, right through to the finished product.
The building was designed by Lancastrian, Graham Paley, and has a rich history including being a wagon works and an internment camp.
Event times: September 10, tours at 10-11.15am, 10.45am-12pm, 11.30am-12.45pm, 12.15-1:30pm, 1-2.15pm, 1.45-3pm & 2.30-3.45pm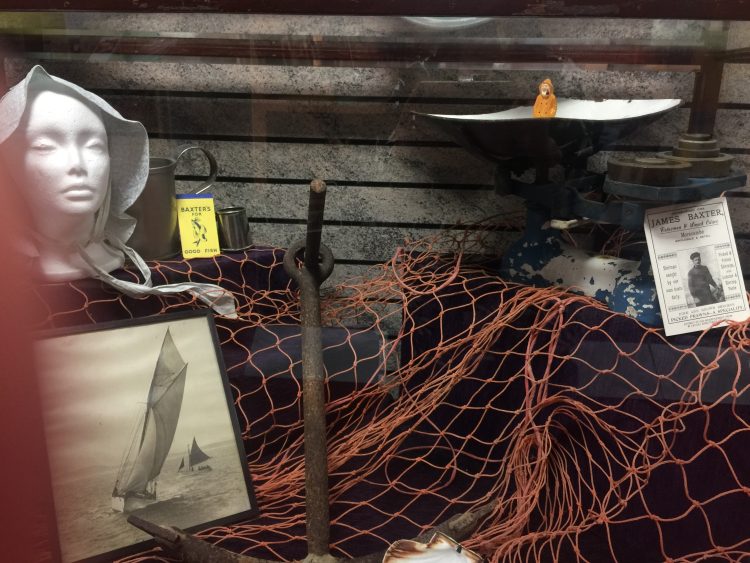 A Ride into the past
Morecambe Heritage Centre, Arndale Centre
See 'The Train Now Standing' exhibition focusing on Morecambe's railway history and join a walk exploring the sites of the town's many past railway stations and its pioneering electric railway of 1908. The walk departs from The Platform, itself a former railway station.
Event times: September 9, 2pm (walk from The Platform); September 10, 13, 15 & 17, 11.30am-3.30pm(exhibition).
Walking Back To Yesteryear
Follow a costumed guide on a Georgian & Regency Tour of Lancaster in 1803.
Setting off from Market Square, coachman, 'Johnnie' Nathaniel Eccleston will use role-play and replica items to provide an exciting insight into the social and political history of early modern Lancaster, taking in some of Lancaster's beautiful historic buildings along the way.
Event time: September 16, 10.30am-noon.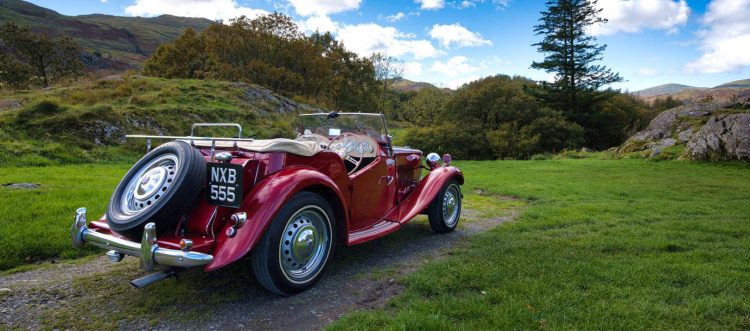 Cumbrian Curiosities
Lakeland Historic Car Club, Heron Corn Mill, Beetham
Celebrate a veritable smorgasbord of motoring majesty at Heron Corn Mill.
Fans of vintage cars are in for a treat as members of Lakeland Historic Car Club show off their classic cars and chat to visitors.
The resident miller will also be on hand offering visitors guided tours of the mill throughout the day.
Event time: September 11, 11am-3pm.
Sedgwick Gunpowder Works, Sizergh
Come and marvel at the remains of Sedgwick gunpowder works on the Sizergh estate, and learn some of their secrets.
Walks will depart from the small car park, just past the footbridge over the River Kent, and will last about an hour and a half. Stout footwear is required as some of the paths are a bit rough. Due to the nature of the paths the group size will be limited, so book by calling 015395 69818.
Event times: September 9, 10, 12,14,15,16 & 17: 11am-12.30pm.
Lancaster Canal Northern Reaches, Crooklands
Embark on a boat trip along the historic Lancaster Canal.
There's opportunities to cruise on the Waterwitch from the stables at Crooklands to the end of the Northern Reaches and then have a guided walk to Hincaster Tunnel followed by a return trip on the boat to Crooklands stables. Along the way, visitors will see the restoration work carried out by Lancaster Canal Trust.
The canal boat trip and walk takes about four hours. Boat trips only from the Crooklands stables once used by horses which pulled the boats, take 45 minutes.
Event times(Boat trip and guided walk): September 10, 14 & 17, 2pm. Boat trips only: September 10, 14 & 17, 11am, 12pm & 1pm.
Gunpowder Trail Walk, Crooklands
Stroll into the history of the gunpowder mills and the horse drawn tram road from Crooklands to Gatebeck, 1874 to 1928.
The guided walk explores the link between the Lancaster Canal and the gunpowder works at Gatebeck. There are artefacts to see and discover, and the importance of this industry to the area will become apparent. The walk takes about three and a half hours, there are some stiles and meadows to cross but plenty of opportunities for shortcuts.
Event time: September 11, 10am-1.30pm.
Cartmel Priory Gatehouse, The Square
Step inside this 14th Century gatehouse which is all that remains of Cartmel's Augustinian Priory.
This medieval gatehouse would have been an imposing structure in the 14th Century before the construction of the surrounding houses that form the beautiful market square of the village.
In 1536 the Priory was dissolved as part of the Reformation. Most of the monastic property was demolished but the gatehouse was at that time serving as a courthouse so it survived. It became a grammar school in 1624 and was given to the National Trust in 1946.
Event times: September 10 & 11, 12-4pm.
Newland Charcoal Iron Furnace, Newland, Ulverston
Take the chance to look around the furnace and see an exhibition of its history and operation. Guided tours will explain its story further.
This 18th Century water powered blast furnace was used for around 150 years to produce pig iron.
Event times: September 10 & 17, 10am-5pm and September 11 & 18, 10am-4pm.
Festival of Built Heritage, Barrow
Join Barrow Borough Council to celebrate local built heritage as part of Historic England's High Street Heritage Action Zone and Heritage Open Days.
The festival includes walking tours through the High Street Heritage Action Zone, highlighting stories of important buildings; Town Hall tours; Abbotswood: Barrow's Lost Heritage exhibition; 'Wishbone' film screening, journaling the life of a Barrovian lady playing out on Duke Street; traditional sign painting workshops; slate and stonemasonry tasters, and other heritage skills.
Event times: September 9: 9am-5pm (film screening, 6pm) & September 10, 9am-7pm.
Defending the Docks
Find out about the fascinating story of Barrow-in-Furness and Walney Island in the Second World War, make your own pillbox and immerse yourself in our Virtual Reality experience of the area in WWII. No booking required
Event time: Saturday 17 September: 11am-4pm
Discover Ancient Birkrigg
Join Morecambe Bay Partnership for a guided walk around Birkrigg Common discovering its extraordinary archaeological story and how the land was used over the last 4000 years, both in life and in death.
Event time: Sunday 18 September: 2pm
Pre-booking required, contact: Claire Bradshaw 07760 881581 or email: claire@morecambebay.org.uk
Or go to: https://www.eventbrite.co.uk/e/discover-ancient-birkrigg-tickets-400757786327
Access: Uneven ground, steep in places. Please wear suitable footwear and bring any refreshments you may need. No toilets. Max 20 people per tour/session. Walk takes roughly 2hrs
Related
0 Comments