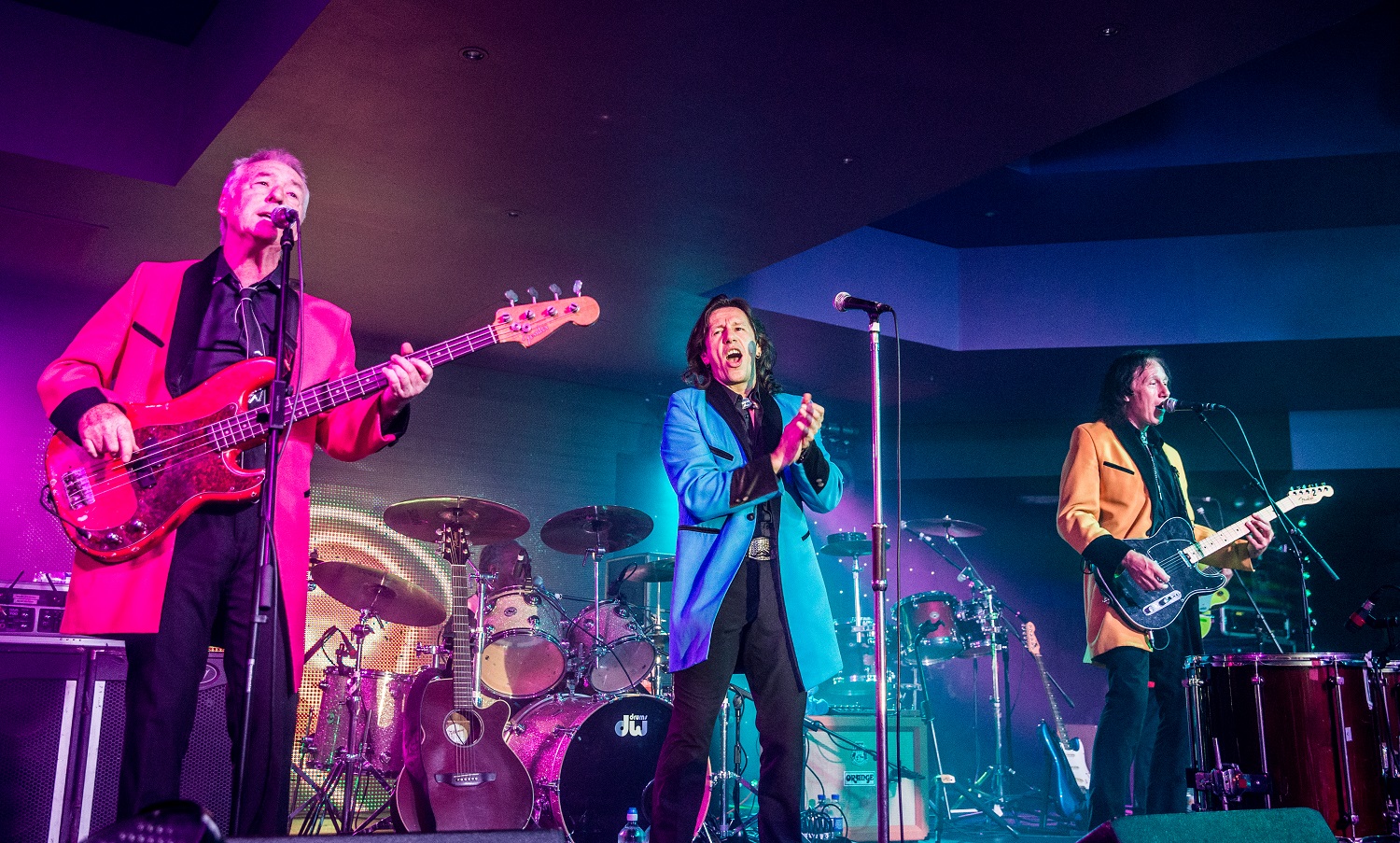 A trio of top live acts will hit just the right note for Summer Fun by the seaside this week as Blackpool Grand Theatre launches the sensational Summer of Sound!
Grab your tickets now for marvellous live music nights out with Showaddywaddy, A Country Night in Nashville and A Spectacular Night of Queen!
Summer has never sounded so good…
Dig out your crepes and drapes! Rock and roll favourites Showaddywaddy are back in town every Wednesday from 27 July to 24 August! Formed in the 1970s in Leicester from several local bands, Showaddywaddy have sold more than 20 million records and toured the globe for the last four decades! Their legendary live show is a truly dynamic and uplifting experience featuring all of their biggest hits. Come and join the Dancin' Party with Under the Moon of Love, Three Steps to Heaven, Blue Moon, Pretty Little Angel Eyes and many, many more. When should you book your seats for Showaddywaddy in Concert? Right now! Tickets from £26.50. Under 16s £13.25
Working 9 to 5? Take a well-earned trip to A Country Night in Nashville on Thursday 28 July and Thursday 11 & 25 August for an incredible night celebrating the joy of country music. This toe-tapping show perfectly captures the infectious energy and atmosphere of an evening in a buzzing honkytonk in downtown Nashville, with hits from Johnny Cash to Alan Jackson, Dolly to The Chicks and Willie Nelson to Kacey Musgraves, all showcased by the amazing live band Dominic Halpin and the Hurricanes. Sing along with all the top country hits including Ring of Fire, Crazy, Follow Your Arrow, Need You Now and The Gambler to name just a few. Tickets from £26.50. Under 16s £13.25
Go Radio Ga Ga for A Spectacular Night of Queen! This high-energy concert features fantastic lighting, staging and sound that perfectly captures the pomp and brilliance of Freddie Mercury and his iconic British band and will transport you back to the days when Queen ruled the airways! Performed by the renowned and extremely talented bands -Majesty on Saturday 30 July & Saturday 13 August, Supreme Queen on Saturday 20 August and The Freddie & Queen Experience on Saturday 27 August - all performing non-stop Queen anthems including Don't Stop Me Now, We Are The Champions, Bohemian Rhapsody and many more! They WILL rock you! Tickets from £26.50. Under 16s £13.25
The Summer of Sound at Blackpool Grand Theatre. It's a fabulous feelgood night out for all the family!
Attending a live music event this summer? Here's some handy info for concert goers:
Remember your ticket. You know the feeling - you're in a busy queue and you can't find your ticket to get in. Don't worry! If they're on your email or mobile app just show that to our ushers and you're good to go. PS – remember to charge your phone before leaving home. Want a physical ticket? Pop into the Box Office and we will happily print them off for you.
Get your drinks and snacks in plenty of time before the event starts. Don't be frantically checking the time and worrying, so to avoid hearing those first few iconic moments from the foyer, get here early or book your drinks in advance!
Don't throw drinks – We know it's exciting, but no-one wants to be that person, keep those cups in your hands!
Don't talk over quiet songs - Goes without saying really!
Have fun! Live music is a massive part of our lives and is so good for our wellbeing, so enjoy every second! See you at the theatre!
Blackpool Grand is thrilled to be presenting even more live music shows this season with something to suit every taste and genre. Pick up your tickets now for One Night in Dublin, Elkie Brooks, The Upbeat Beatles, Waterloo- The Best of Abba, Vampire's Rock – Ghost Train, One Night in Texas and not forgetting our Summer Rock shows Rock for Heroes and The Rock Orchestra by Candlelight! Rock on!
Check out www.BlackpoolGrand.co.uk for more details and bookings. Even more live music nights to be announced very soon…
A sensational Summer of Sound at Blackpool Grand Theatre. Book now by visiting blackpoolgrand.co.uk or call the box office on 01253 290 190.
LISTINGS
Showaddywaddy in Concert - Wed 27 Jul, Wed 10 Aug, Wed 17 Aug & Wed 24 Aug at 7.30pm
A Country Night in Nashville – Thu 28 July, Thu 11 Aug & Thu 25 Aug at 7.30pm
A Spectacular Night of Queen – Sat 30 Jul, Sat 13 Aug, Sat 20 Aug & Sat 27 Aug at 7.30pm
Grand Theatre, 33 Church Street, Blackpool FY1 1HT
Box Office 01253 290 190
blackpoolgrand.co.uk
Facebook - @blackpoolgrand
Twitter - @Grand_Theatre
Instagram - grandtheatrebpl
Related
0 Comments