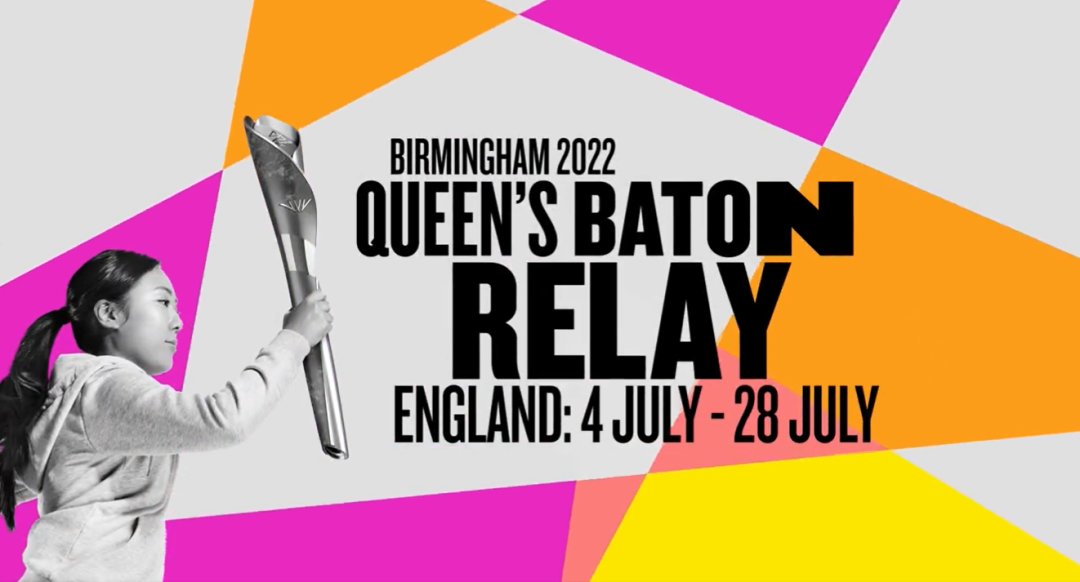 The Queen's Baton will be travelling through Preston this month, 10 years after the Olympic Torch visited Preston on route to the 2012 London Olympic Games.
Preston will welcome the Commonwealth Baton on Saturday, July 16, beginning at Miller Park at 2:45pm travelling through the city centre to Preston Flag Market at 3:08pm where it will be greeted by Preston's Mayor, Councillor Neil Darby.
Mayor of Preston Councillor Neil Darby said:
"We are honoured to have been chosen to host The Queen's Baton on its route to the Birmingham 2022 Commonwealth Games. I am looking forward to celebrating this important event and I encourage anyone who is able, to take part and line the route just as we did in 2012 when the Olympic Torch travelled through Preston – it really gives a sense of pride and community to our local residents."
A variety of sporting events will be held on the Flag Market from 2pm to 4pm. Representatives from Preston North End Football Club will be hosting a penalty shootout, there will be weightlifting with KAOS Gym, a giant Jenga and Connect 4 games, interactive demonstrations from local boxing and martial arts clubs plus a dance performance from the Caribbean Carnival. The Worldwise Samba Drummers will be performing at Preston Markets as The Baton passes through the city centre.
More than 2,000 Batonbearers have been selected to take part as The Baton travels through England, including some inspirational Prestonians: Montgomery-Everard Lord who set five Guinness World Records; Peter Warden 2020 Queen's honours list holder for his services to athletics; Shelby Williams, a running leader and coach for which she has won national awards for her dedication to the sport; and Rebecca Rich, charity DanceSyndrome's Spokesperson and Ambassador.
Each Batonbearer was chosen for their own achievements. Whether it be taking on challenges within their community or overcoming personal difficulties, they have inspired others to do their best and make a meaningful contribution to whatever they are passionate about – whether that be sport, charity, the arts, or education.
The Queen's Baton Relay is a Games tradition that celebrates, connects and excites communities across the Commonwealth. The Relay began on 7 October 2021 at Buckingham Palace, where The Queen placed her message to the Commonwealth into the Baton.
The Baton has taken an epic journey across the Commonwealth visiting all 72 nations and territories with thousands of Batonbearers carrying it during the journey through England as part of a 25-day long tour to its final destination at Birmingham for the Commonwealth Games 2022.
There will be a rolling road closure along the route as the baton passes through Preston to keep disruptions to a minimum. The public are invited to line the route at any point, to celebrate this momentous event.
Councillor Peter Kelly, Cabinet member for Culture and Arts, said:
"Events like these give us a chance to experience the buzz and excitement of The Games first hand and set the stage for other sporting events still to come. The Baton passing through the city is just one of our Summer Saturday events and there will be many more exciting and family-oriented fun throughout July and August held on the Flag Market.
"Later this year Preston will be hosting the Welsh team for The Rugby League World Cup and we have some amazing ticket giveaways planned so keep your eye out for those."
Related
0 Comments