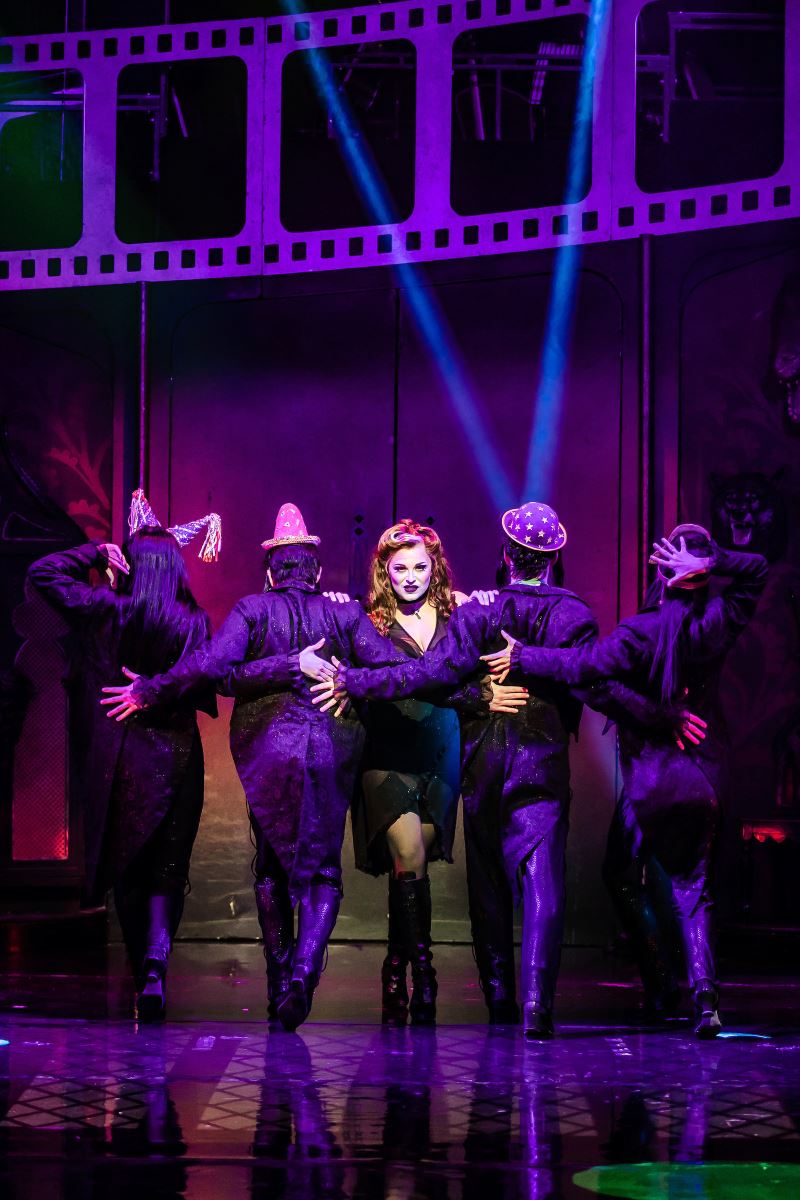 Wondering what to wear for The Rocky Horror Show? Dress to impress for a fabulous night of fun, frolics and frivolity as Richard O'Brien's Rocky Horror Show gets ready to thrill you once more at Blackpool Grand Theatre from Monday 13 to Saturday 18 February 2023.
Tickets are already selling fast for the boldest bash of them all! Book yours now!
Follow squeaky clean college sweethearts Brad and Janet on an adventure they'll never forget when, by a twist of fate, their car breaks down outside a creepy mansion whilst on their way to visit their former college professor. There they meet the scandalous Dr Frank'n'Furter, the rippling Rocky and the vivacious Magenta and the cute couple's lives will never be the same again…
Bursting at the seams with timeless classics, including Sweet Transvestite, Damn it Janet, and of course, the pelvic-thrusting Time Warp, The Rocky Horror show is a non-stop party that's ready to thrill you once again with its frothy, fun, and naughty moments.
Is it your first time? Don't worry Rocky Horror virgins, you don't have to dress up in fishnet stockings, suspenders and a basque! Although you will fit right in if you do and, of course, females may also wear these items!
Be a sexy French maid like Magenta, sport a top hat and shorts like Columbia, dress preppy and clean-cut like Brad and Janet or go full Dr Frank 'n' Furter in a glamorous lace corset and high heels – it's up to you! Or just wear something casual and comfortable for the rockiest night of your life! Everyone is welcome.
But please remember to follow the simple three-step guide of clothes that should never be worn to Rocky, as follows:
1. Suits. These are only worn by people who thought they were booking for Phantom of the Opera and called the wrong number.
2. Sandals, anoraks or anything with a touch of the trainspotter.
3. A striped top. That's just a Rocky Horror no go…
So, for what to wear for The Rocky Horror Show remember the golden rule - no matter what you decide – everyone is there to enjoy the evening, pure and simple!
And most important - it's just a jump to the left…
The Rocky Horror Show is at Blackpool Grand Theatre from Monday 13 to Saturday 18 February 2023. Monday to Thursday at 8pm. Friday & Saturday 5.30pm & 8.30pm.
Book now by visiting blackpoolgrand.co.uk or call the box office on 01253 290 190.
LISTINGS
The Rocky Horror Show – Mon 13 to Sat 18 Feb 2023
Mon 18 to Thu 16 at 8pm
Fri 17 & Sat 18 at 5.30pm & 8.30pm
Grand Theatre, 33 Church Street, Blackpool FY1 1HT
Box Office 01253 290 190
blackpoolgrand.co.uk
Facebook - @blackpoolgrand
Twitter - @Grand_Theatre
Instagram - grandtheatrebpl
Related
0 Comments