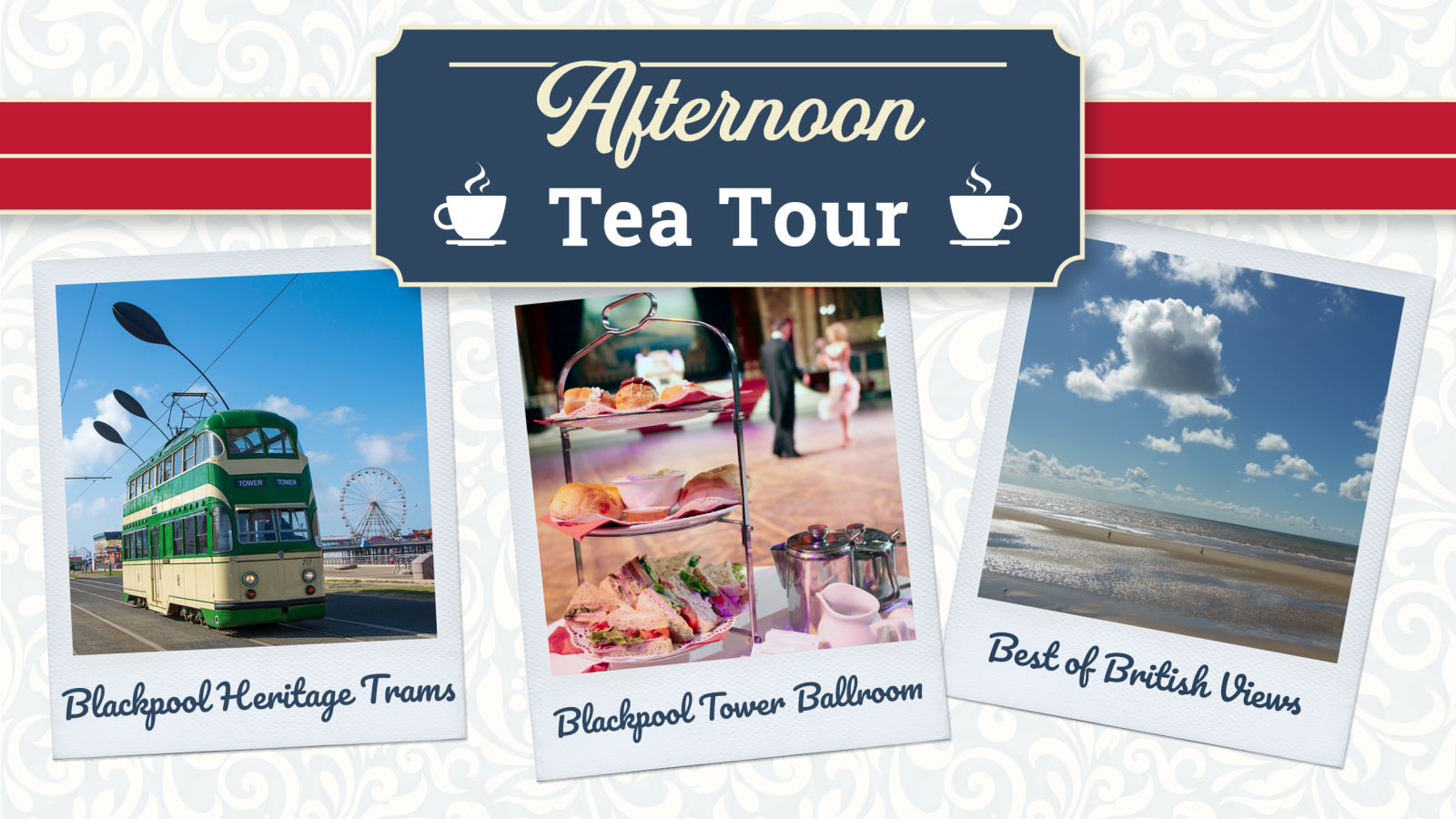 Launching just in time for her Majesty the Queen's Platinum Jubilee celebrations, Blackpool's Heritage Trams and the iconic Blackpool Tower Ballroom are combining experiences with a new Afternoon Tea Tram Tour.
The Afternoon Tea Tour brings a unique experience for audiences both young and old, with guests enjoying a scenic Heritage tram ride along the famous Golden Mile before tucking into a delicious treat in the iconic Blackpool Tower Ballroom.
The new tour showcases the best of Blackpool's iconic history as ballroom meets balloon (tram) with a traditional afternoon tea to boot.
Emma Tingle, Sales and Events Co-ordinator at Blackpool Heritage Tram Tours said "We are absolutely thrilled and delighted to be working alongside the iconic Blackpool Tower Ballroom to bring the best of Blackpool together in this afternoon tea tour. It's always been something we have wanted to do and to have the chance to bring two Blackpool icons, plus the very British tradition of afternoon tea, together all in the same tour is very exciting!"
The first Afternoon Tea experience takes to the rails on Wednesday 1st June, making it the perfect way to begin celebrations of the Queen's Platinum Jubilee.
Guests can enjoy a nostalgic ride on a heritage tram followed by a quintessentially British afternoon tea fit for royalty. There's even the opportunity to dance on the World-famous dance floor, which the Queen herself visited in 1994.
Since the Queen has been in reign, the Blackpool Tower Ballroom has been an iconic British attraction. During her seventy year reign the Blackpool Tower Ballroom has welcomed fifteen million visitors, hosted two hundred thousand afternoon teas and served a huge five hundred thousand sandwiches.
The experience costs £25 for adults and £15 for children and lasts around two and a half hours, with a one hour tram ride.
For further information and to make a booking visit www.blackpoolheritage.com.
Related
0 Comments