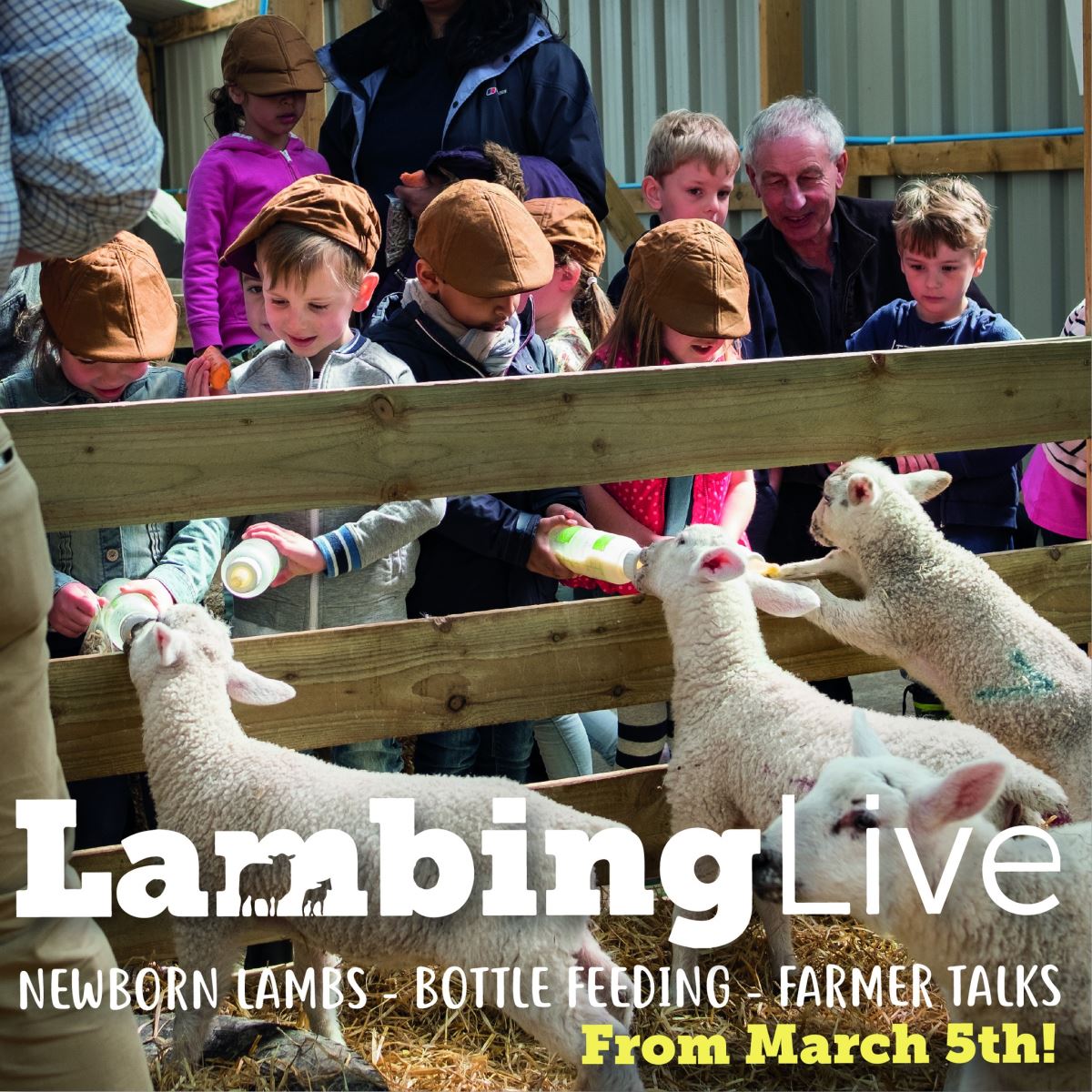 Are you looking for things to do this weekend? Check out our list of some of the exciting events and openings hapening this weekend across Lancashire.
Join in for a gentle, level walk around Fleetwood along the coastline. An easy 2-3 mile walk which is accessible for all. No need to book, simply just turn up. A great wellbeing activity, suitable for the whole family.
Lambing Live at Mrs Dowsons Farm Park
Mrs Dowson's finally reopens its doors this weekend with the fantastic Lambing Live. With hundreds of expectant mothers all ready to give birth, it is the most exciting time to be on Lancashire's favourite farm.
A fabulous fun international award-winning musical based on the adored movie, Legally Blonde. Following the transformation of a young lady as she tackles stereotypes, snobbery, and scandal in pursuit of her dreams. Head to Lowther Pavillion in Lytham this weekend to see this truly fantastic theatre show.
Saturday Sessions Longitude Gallery
Experience a two-hour session with Iain as he presents his work and demonstrates his creative process A truly fun day out where you will also get the opportunity to create your own abstract piece in a practical workshop.
Whittaker's World at your feet 2022 - 70th anniversary
Celebrating 70 years of The Whitaker, The World At Your Feet is a production that celebrated the best of song and dance and can be enjoyed by all members of the family.
Spitfire Visitor Centre open days
The spitfire Visitor Centre opens its doors to the public on the first weekend of every month.
A show packed with animal effects, music and laughter, designed to both entertain and educate using no live animals, stunning puppetry and special effects to bring incredible life sized animal and dinosaurs to the stage.
It's the grand reopening of the Bistro Bar & Grill this weekend, a modern British restaurant serving sophisticated bistro dishes in stunning surroundings.
When it comes to food, their philosophy is simple; they take the finest ingredients, take them with care and respect and deliver some simply stunning dishes.
Related
0 Comments