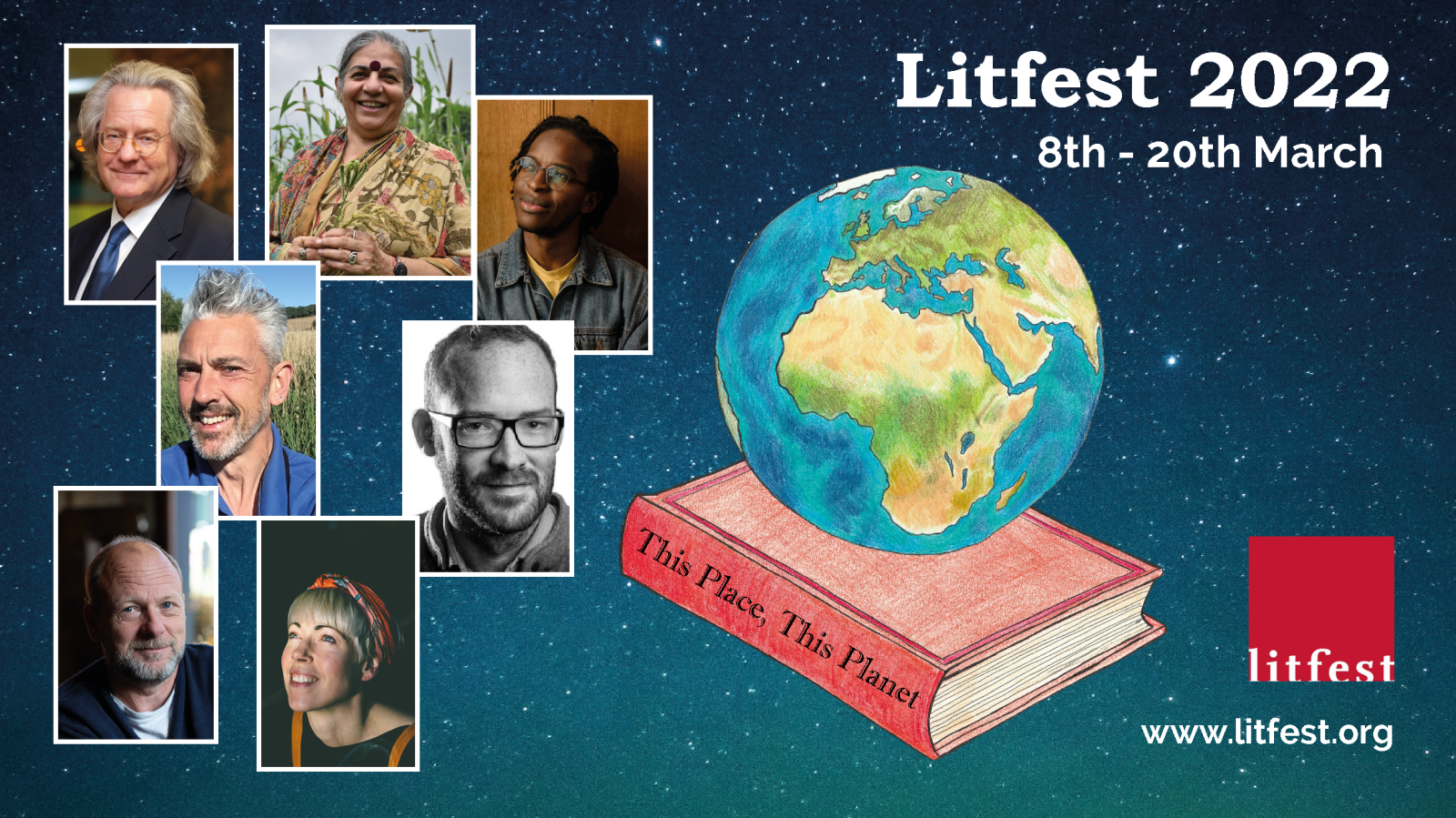 We've had a great first week at Lancaster's Literature Festival (Litfest), with some amazing speakers talking about local history, nature and the environment, and covering all kinds of topics in fiction!
The festival continues until Sunday 20th March and we'd love you to join us for the next exciting events we have lined up. And because it's a hybrid festival this year, you can come along in-person to one of our Lancaster venues, or watch online via Crowdcast - whichever suits you!
Tonight (Tuesday 15th March) we welcome Will Pettigrew, Geraldine Onek and Nick Radburn, to discuss the challenging topic of how Lancaster's status as the fourth largest British port played a significant role in the Atlantic Slave Trade. Geraldine then joins Richard Atkinson and Alex Renton on Sunday 20th to look at how to address the difficult legacies left by families who were prominent in the slave trade.
Our theme of This Place, This Planet celebrates the diversity and beauty of the natural world, whilst discussing issues of climate change and environmental concerns: we have the 'Lancaster Environment Lecture' with Dr Vandana Shiva; a very special film 'The Man Who Planted Trees'; a talk on 'Women On Nature' with Katharine Norbury; A.C. Grayling joins us to ask "Is Global Agreement on Global Challenges Possible?"; plus we have 'Murmur' – a fascinating conversation between wildlife photographer Darren Andrews and RSPB Visitor Manager Jon Carter.
We've got a fantastic Poetry Day lined up too on the 19th March! Hannah Hodgson, Martina Evans, Helen Mort and Kayo Chingonyi join us to present moving poems of diverse lives and brave tales of survival; the routes we follow and the paths we make for ourselves. Helen Mort presents a section of the poems which were submitted to Litfest's 'This Place, This Planet' poetry map and we welcome acclaimed poet Roger Robinson to present poems from A Portable Paradise – a study of humanity and generosity of spirit against injustice.
There's a chance for young people to learn about how to get into Publishing as a career, and we round off the festival with Brian Groom launching his amazing new book 'Northerners' and Dominic Kelly's ever-popular magical storytelling event 'Crow'.
With so much in the way of topical issues, fiction, history, nature writing, ideas and storytelling, there's something to interest everyone! Find out more and book now, tickets start from £5 https://litfest.org
Related
0 Comments