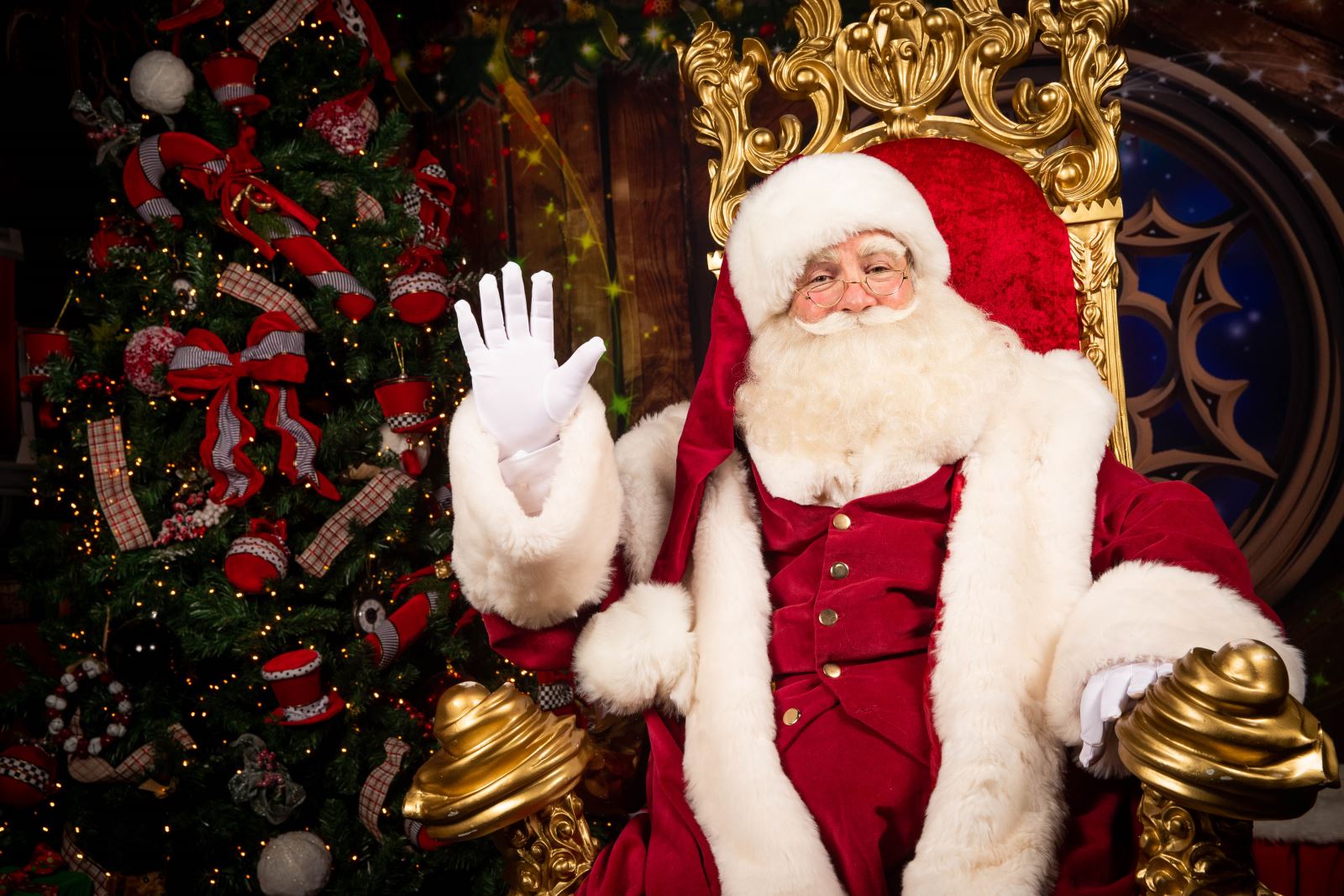 Tickets are selling fast for The Santaland Express at The Mall Blackburnigum!
The Mall's Christmas Grotto (with a twist!) has been a massive hit with Santa fans and is 'sold out' every weekend until Christmas.
There are limited places remaining during the week for visitors to be transported through virtual time and space to meet the big man in red.
This festive 2021 adventure gives families the impression of travelling on a magical train from the one-of-a-kind Blackburnigum Station to Yulevik Station to meet Santa at his workshop and visitors so far have been delighted with the experience.
The journey starts in a quaint, make-believe Christmassy train station with a welcome from Station Master Elfo, then it's all aboard the Santaland Express where music, sound effects and video visuals create the feeling of a magical journey to the Christmas Kingdom.
Carriage doors open into the beautifully decorated Grand Hall where Santa is waiting to meet and greet every child.
Not only does each child enjoy the train setting, meet Santa, and receive a quality gift, they also come away with a special keepsake train ticket, and parents are welcome to take photos throughout.
Loraine Jones, General Manager at The Mall Blackburn said: "People really missed out on a proper Christmas experience in 2020 and they are really making up for it in 2021!
"We have now filled all weekend slots for our magical Santaland Express, but there are plenty of carriage seats available during the weeks leading up to the big day.
"The feedback has been amazing and everyone has thoroughly enjoyed the enchanting event.
"We pulled out all the stops to make this Christmas one to remember – so I urge everyone to book now to avoid disappointment!"
Tickets are £9.95 per child and include a maximum of one parent.
Book online at: https://www.designmynight.com/. A limited number of walk-up slots will also be available.
More information can be found here: https://www.themall.co.uk/
Related
0 Comments