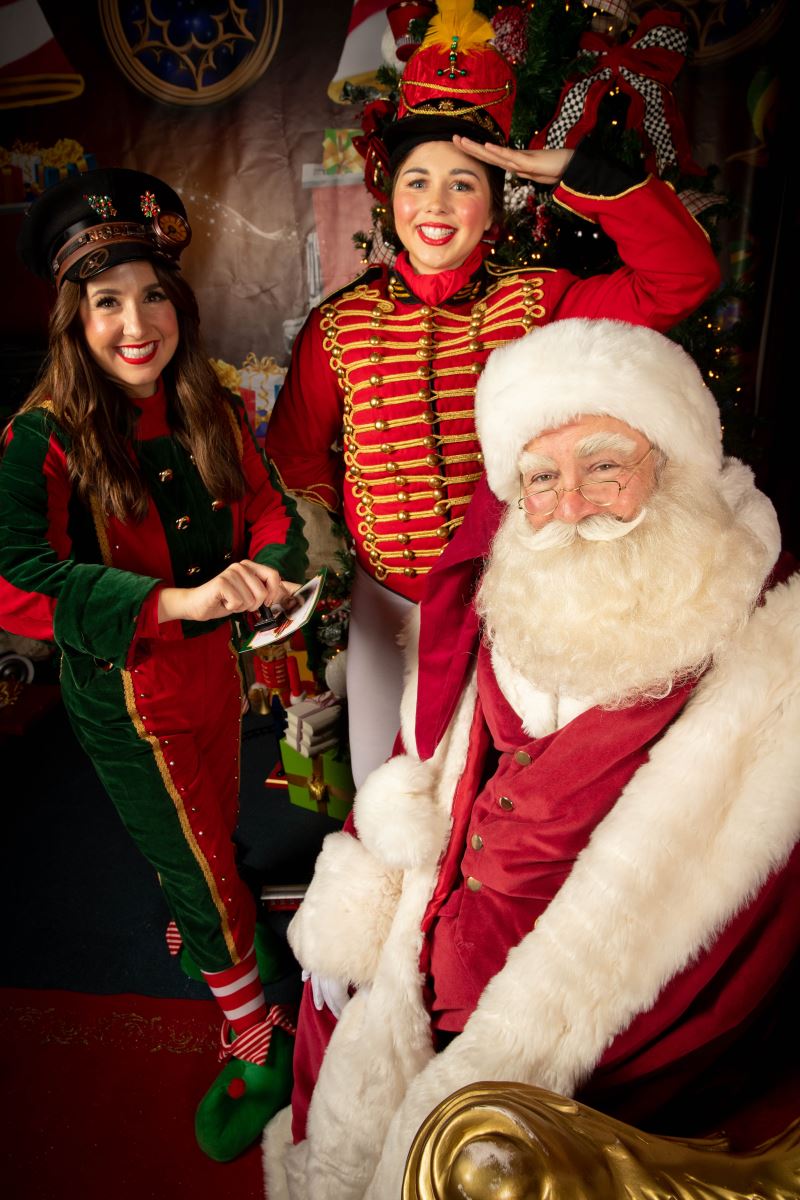 The Santaland Express is now boarding at The Mall Blackburn!
The Mall's Christmas Grotto (with a twist!) is now open on selected dates until Christmas Eve after 'pulling in' on November 27th, with visitors being transported through virtual time and space to meet the big man in red.
This festive 2021 adventure gives families the impression of travelling on a magical train from the one-of-a-kind Blackburnigum Station to Yulevik Station to meet Santa at his workshop and visitors so far have been delighted with the experience.
The journey starts in a quaint, make-believe Christmassy train station with a welcome from Station Master Elfo, then it's all aboard the Santaland Express where music, sound effects and video visuals create the feeling of a magical journey to the Christmas Kingdom.
Carriage doors open into the beautifully decorated Grand Hall where Santa is waiting to meet and greet every child.
Not only does each child enjoy the train setting, meet Santa, and receive a quality gift, they also come away with a special keepsake train ticket, and parents are welcome to take photos throughout.
Loraine Jones, General Manager at The Mall Blackburn said: "We're delighted with this year's event already! We've invested heavily in the experience because we really want families to enjoy a fabulous festive treat after a difficult 18 months.
"We strongly encourage people to book online sooner rather than later to avoid disappointment as we expect it to be a sell out!
"The last few years have seen us regularly partner with Imagination Entertainment on our festive experiences and we've joined forces once again this year. It's the perfect partnership for The Mall as their team are just as committed to quality as ours, which means people of all ages will enjoy this fantastically immersive experience.
"It's a thoroughly professional cast and crew, and we've worked hard to create an enchanting event that's also safe and spacious for everyone's peace of mind. We can't wait to welcome you to Christmas magic at The Mall!"
Tickets are £9.95 per child and include a maximum of one parent.
Book online at: https://www.designmynight.com/. A limited number of walk-up slots will also be available.
More information can be found here: https://www.themall.co.uk/
Related
0 Comments