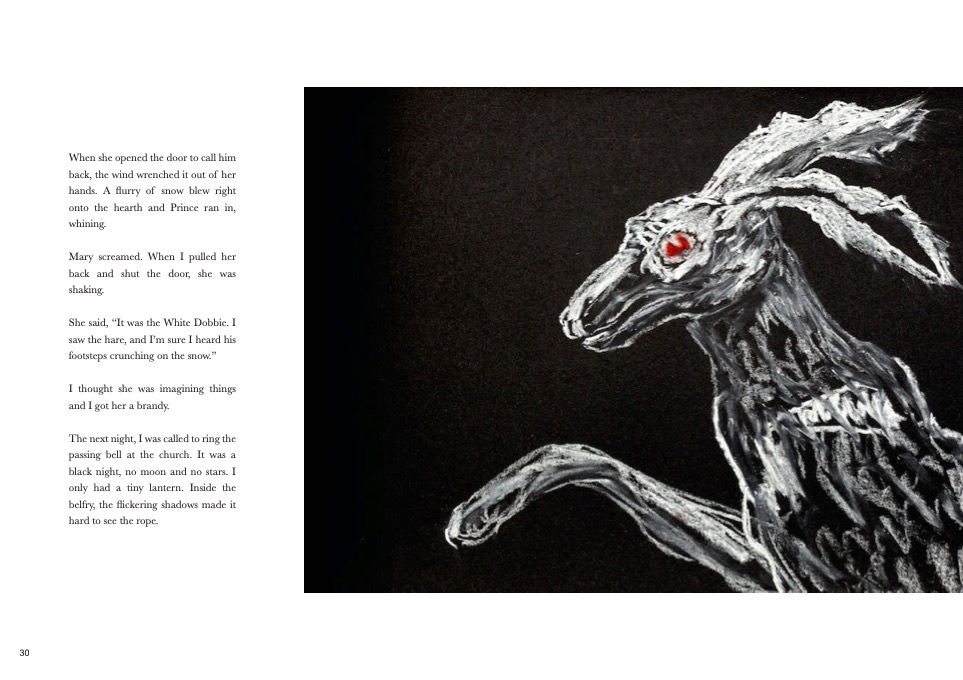 A highly successful crowdfunding campaign brings an anceint ghostly figure and his creature companion back to Morecambe Bay in a book of art and story.
The White Dobbie: Story and Landscape" launches at The Dukes Theatre on Thursday 11th November from 7-9 pm, in a unique free event that combines storytelling, a pop up art exhibition, image projection, film and audio. The book is a collaboration between writer Jacqueline Harris and artist Marjan Wouda.
They will reveal how their shared passion for landscape and story-lore led them to the making of the book, and what they discovered along the way.
The White Dobbie is an old story first collected in the 19th Century and is re-told through the imagined voices of three people and hauntingly atmospheric imagery.
Quote from the back of the book:
"A mysterious otherworldly figure and his creature companion once haunted the lonely coastal roads of Morecambe Bay, whenever dark winter storms blew in over the sea. This wild landscape and the stories that were told there are captured here through art, story, folklore and reflections on place."
The highly regarded author and poet, Kevin Crossley-Holland, has this to say:
"'The White Dobbie' is a really memorable achievement: not only the words and images, but the clever and satisfying construction of the components, alternating between narrative and reflection; these and the lovely, clean, open design of the book, combining darkness and light."
This book is the first in a new series: 'Storylore', highlighting folktales indigenous to the British Isles and the landscapes in which they are rooted.
Jacqueline Harris: "We are aiming to create a series of beautiful books which will immerse the reader into new landscapes and celebrate these timeless stories of place. We want to get to their very heart by telling them with words and images in equal measure."
The book will be for sale hot off the press for the introductory offer of £10 (It will retail at £12.00) along with a free set of three postcards depicting some of Marjan Wouda's sculptures and the opportunity to get the audiobook, told in five voices with original music for cello by Maja Bugge, to download for free.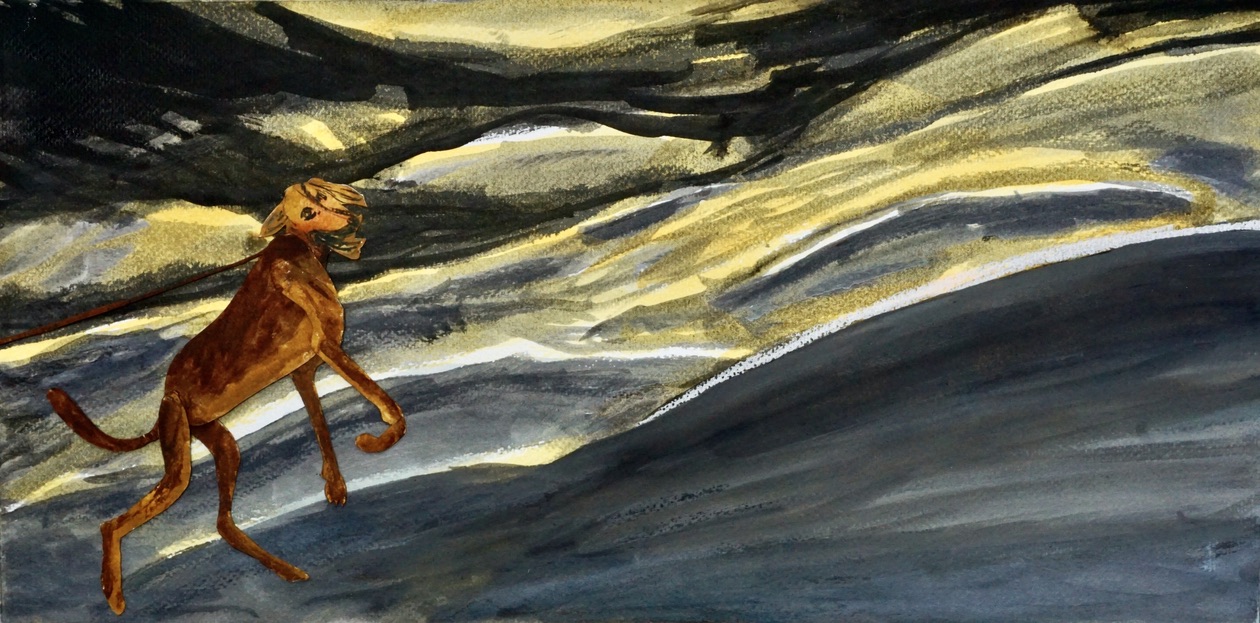 So put Thursday evening in the calendar, come along and settle in. You'll be welcomed by a drink and canapés, then entertained with art and story. The Dukes bar will be open throughout the session.
Marjan Wouda is a Dutch-born, Lancashire-based sculptor and artist of international standing. She is fascinated by story-lore and the role animals play in them. Her public works are dotted around the county and can be found in several of its museums.
www.marjanwouda.com
Jacqueline Harris is a writer, storyteller and theatre maker, creating work that explores story and the part that stories play in our lives. She collects folktales and real-life stories as she travels, and collaborates with other artists to experiment with new ways of telling them.
www.storywheel.co.uk
Related
0 Comments