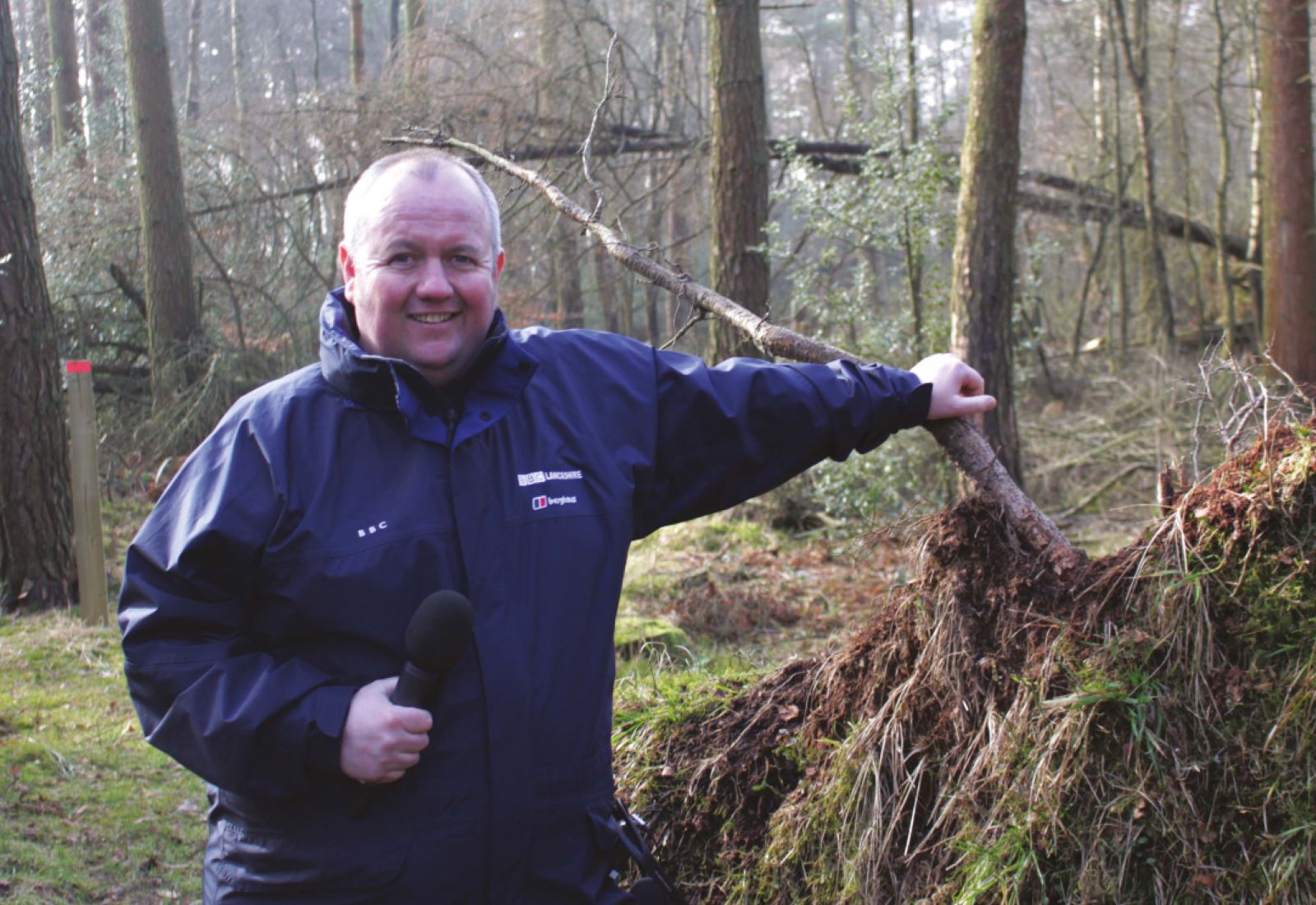 Blackpool Zoo is delighted to be welcoming BBC Radio Lancashire's Stephen Lowe to host a live face-to-face talk called 'Ramblings of a Radio Forester'.
Taking place on Friday 12th November, Stephen will talk about his life and passions – from the great outdoors to broadcasting across the airwaves of our glorious county.
Tickets to the live event are free and limited to just 50 guests - to apply for a ticket, people can send a question for Stephen and all entries will be placed in a prize draw.
From a YTS scheme to Honorary Fellow of Myerscough College and much more, Stephen has worked hard and had some amazing experiences along the way.
He will be sharing words of wisdom about outdoor work and volunteering opportunities and explaining why spending time in nature is so vitally important to mental and physical wellbeing.
The talk will be filmed and used to make a series of interesting videos which will be shared on Blackpool Zoo's website and social media channels in the coming weeks and months.
Della Belk, PR and Marketing Manager at Blackpool Zoo, said: "We are absolutely delighted to be welcoming Stephen Lowe to Blackpool Zoo to share his knowledge and wisdom.
"He is such a well-known and popular advocate of the great outdoors and we are hoping he can inspire the audience to get out and about.
"This event is part of our ethos to be much more than a zoo – of course we know that people want to come and meet our beautiful animals, but there is so much more to see, do and learn while you are here.
"The pandemic has opened people's eyes to the wonder of the outdoors and those that have fallen in love with it might be looking for ideas for a career or to volunteer in the fresh air.
"With mental and physical wellbeing so high on the national agenda, Stephen will also share some nuggets of knowledge about nature being one of the best medicines.
"The event is open to everyone, but tickets are limited so we're asking people to send us their burning questions for the Radio Forester.
"For those that don't get a ticket we will be sharing the full event, plus some other shorter videos focussing on specific topics in the coming months – so no one will miss out."
Entries to the ticket prize draw can be submitted to share@blackpoolzoo.org.uk and must include the entrant's full name, email address, contact telephone number and a question for Stephen Lowe.
The deadline for entries is midnight on Sunday 31st October.
Full T&Cs can be found at: www.blackpoolzoo.org.uk/terms-and-conditions
For more information please visit: www.blackpoolzoo.org.uk/news/ramblings-of-a-radio-forester-exclusive-event
Related
0 Comments