The bank holiday weekend of the year is almost here – and there's lots of exciting events taking place so you can relax and make the most of the extra long weekend.
Lytham Hall, 25th August - 30th August 2021.
A brand new six-day live music festival is coming to Lancashire's stunning coast this bank holiday weekend with headline artists; Tom Jones, Anne-Marie and Jools Holland. A feast for all the senses with exquisite food, fine wine, and picturesque surroundings.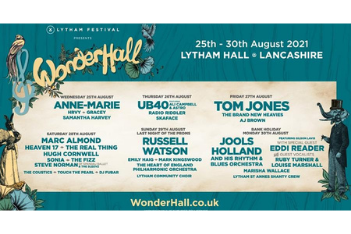 Click here for more information
Various locations, Waterfoot. August 2021.
The final weekend of the Waterfoot Wakes Festival is here. A range of family focused events aiming to bring that 'Holiday At Home' feeling.
The final weekend includes Thingumabob's family friendly music set of pop,funk, reggae, soul and everything in between… Enjoy a comical out door theatre event with The Bag that went Boo.
Click here for more information
Crafty Vintage Family Festival
A fabulous three-day event with a vast array of vintage, collectibles and arts and crafts all provided to you from small independent local businesses. Enjoy succulent street food whilst our resident mixologists prepare your favorite cocktail to sip whilst you kick off your shoes and settle down to enjoy a fantastic line up of live music and entertainment.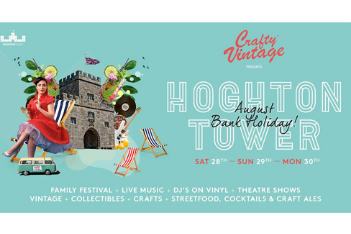 Click here for more information
Flying Scotsman at East Lancashire Railway
29th August - 5th September, East Lancashire Railway
Returning to East Lancashire Railway this weekend is the most iconic steam locomotive, The Flying Scotsman. This legendary locomotive will be the star attraction to celebrate steam's golden age. The legendary locomotive is famous for being the first to travel at 100 miles per hour, and will be in operation between 29th August – 5th September.
Click here for more information
Great Eccleston Tractor Pulling Championship 2021
Known as the 'The World's Most Powerful Motor Sport Tractor Pulling is a great day out for all the family. After a 12 month break, Tractor Pulling returns with the Great Eccleston Show this Saturday. With Funfairs, food and a great atmosphere there is something for everybody.
Click here for more information
The Dog inn, Belthorn, 30th August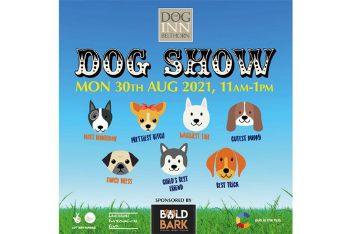 The popular Dog Show is back, just for fun with all dogs welcome! With classes for; most handsome dog, prettiest bitch, waggiest tail, cutest puppy, fancy dress, child's best friend, best trick.
Click here for more information
Crazy Comedy Company Family Teatime Show
Viva Blackpool, 24th August - 31st August
Eat,drink and giggle at the family show with plenty of beans! The Crazy Comedy Company Family Teatime Show is the perfect family treat with two hours of food, fun and laughs. Enjoy hilariously creative comedy sketches, mysterious magic, music and circus skills... and much more.
Click here for more information
Brockholes Nature Reserve, 24th August - 31st August
Brought to you in partnership with British Orienteering, Xplorer challenges have landed at Brockholes Nature Reserve. Providing the perfect outdoor activity to get the whole family outside in the fresh air together! Find the markers, complete the challenge and have fun together. Two courses available, one of which is a pram friendly circular route
Click here for more information
Garstang, 28th August
The Garstang walking festival is back for 2021! Starting Saturday 28th August, visitors can experience the best of late summer countryside around Garstang, rural Wyre, the Forest of Bowland and the Flyde Plain. Walks for all abilities are available throughout the festival, with trampers also available.
Click here for more information
Blackurn Town centre, 20th August - 1st September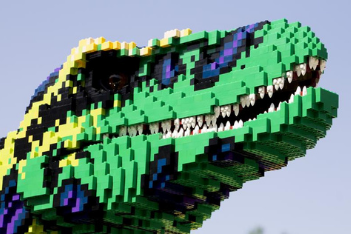 Brickburn is back… and it promises to be T-Rexcellent! Witness ferocious dinosaurs walking the earth in Blackburn town Centre, 15 amazing brick model dinosaurs will form the Brickosaurs trail that will be located around the town Centre. There are also competitions, interactive trails, and the chance to win some fantastic prizes.
Click here for more information
29th August, The Alma Inn.
Party on the patio and enjoy some food and drinks with a breath taking view. With live music from local legend Vicky Roberts, a BBQ and a Gin tent, there's something for everyone.
Related
0 Comments