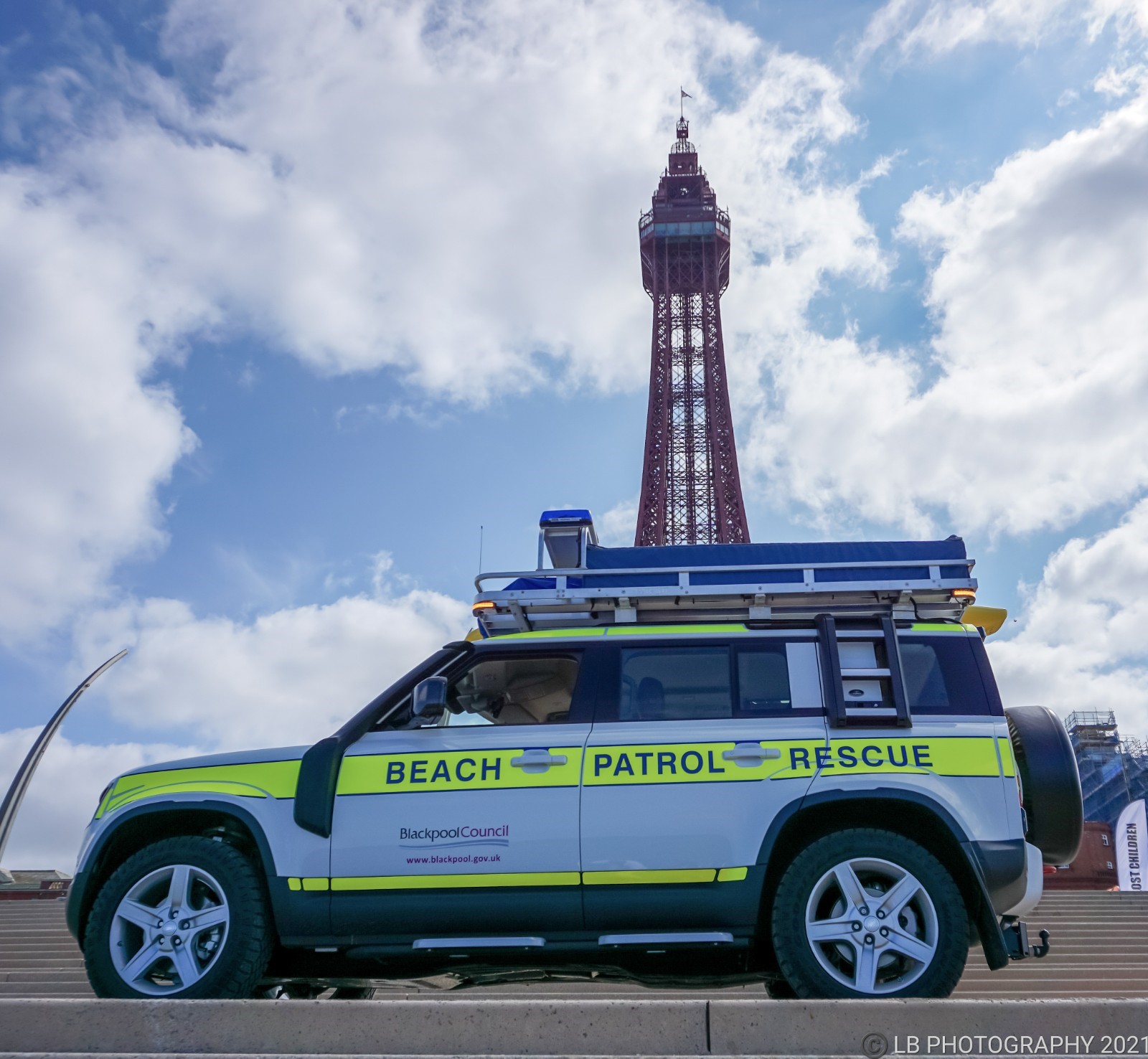 The new Land Rover is fitted out with state-of-the-art lifesaving equipment to ensure that the service can provide vital services with the best possible response times.
The vehicle is equipped with the latest VHF radio communication system with a direct link to Holyhead Coastguard's Marine Rescue Co-ordination Centre and has the capacity to house a wide range of life-saving equipment.
The Land Rover is primarily used in a preventative role, patrolling the six miles of Blackpool seafront giving out safety advice and guidance via the on-board PA system and responding to first aid incidents and searches for lost children.
But it also has the capability to support major incidents to ensure that the hundreds of thousands of people who use Blackpool's beaches each year are protected.
Richard Williams, manager of Blackpool Council's Beach Patrol team, said: "We we are already seeing huge numbers of people coming to the coast to enjoy our beaches.
"Investing in new kit and technology is a critical part of our service delivery, helping to improve response times, reliability, and, ultimately, achieving a more positive outcome to keep our beach-users safe.
The replacement vehicle is also being used to support Blackpool's major events programme, deal with enforcement issues and promote the Beach Safety Education Programme with local schoolchildren.
For advice on how to enjoy a safe and enjoyable day out on Blackpool's expansive beaches, go to: visitblackpool.com/beachsafety
Related
1 Comments