With the arrival of the summer holidays, more people are taking to the roads to embark on a family staycation. We know how it is, you've not long got to the end of your street before the kids are restless and shouting "Are we nearly there yet?" Long car journeys aren't ideal, especially for kids, that's why we've put together a list of 5 places for you to detour off the M6, stretch your legs and Rediscover Lancashire.
Brockholes Nature Reserve, Junction 31.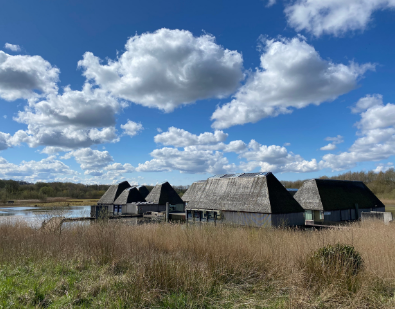 Easily noticeable from the M6, Brockholes Nature Reserve is a great place for you to get away from the overpacked car and get closer to nature. Brockholes is home to an iconic floating visitor village and a 250-acre Nature Reserve with specially built viewing points allowing you to get closer to wildlife. If you're feeling hungry Brockholes is home to two eating establishments, Kestrel Kitchen an indoor café and Peckish a Lancashire Street Food takeaway allowing you to dine alfresco and enjoy the views before heading back on the road.
Rivington Pike, Junction 27/28
Just a short drive from the busy M6 sits one of the North of England's best viewpoints - Rivington Pike. Located on Winter's Hill, and often spotted from the motorway, it is known for providing breath-taking views. A great place to stop and embrace the beautiful Lancashire countryside.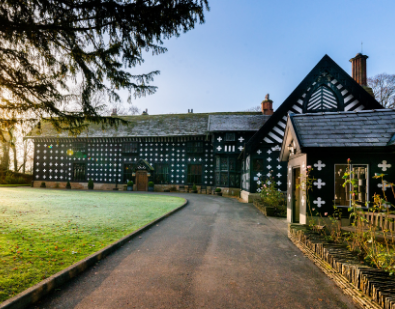 Samlesbury Hall, Junction 31, A677
Just off the M6 and along the A677, sits the eye-catching black and white exterior of Samlesbury Hall. Built in 1325, Samlesbury Hall is home to an award-winning restaurant, gardens, woodland walks and tours.The gorgeous grounds are the perfect place for you to break up the journey, stretch your legs and you can even fill up in the new Heritage Café. Designed with eco-friendliness in mind, the café serves the finest ingredients sourced from their own gardens and Lancashire producers. If you really want to break up the journey, you can either stay over night in one of the coloruful shepherd huts - The Hamlet.
Forest of Bowland, Junction 32
Take a scenic detour away from the M6 and through the Forest of Bowland, with narrow lanes and 500 listed buildings, it is a beautiful location for you to explore and break up the motorway journey.
Just a short drive away from the M6 and you can find the picturesque village of Chipping, a great place for you to embrace the Area of Natural Beauty, explore and you can even grab some lunch in one of many eateries.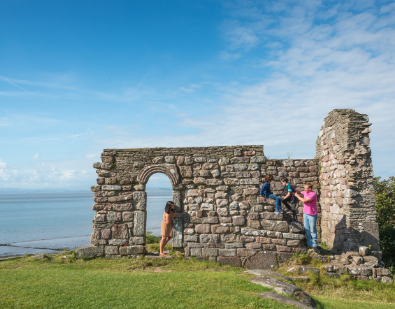 Morecambe Bay, Junction 34
Just a 10-minute drive from the busy M6 sits the beautiful tranquil sights of Morecambe Bay. The coastline location is great for you to get some fresh air, stretch your legs and take in the beautiful Lancashire countryside. If you are feeling prepared, you could pack a picnic and watch the sunset over Heysham Bay. Or if you prefer to dine indoors, Morecambe has several food places for you to dine - you could even try an afternoon tea!
Related
0 Comments