Lancashire-based and independent visitor attraction, the Bowland Wild Boar Park, is ready to thrill family visitors with brand-new facilities this summer, having added engaging, fun and more unusual features to its day visitor experience.
The family-owned park, located close to picturesque Chipping and on the banks of the River Hodder, is well-known for its animals, from its wild boar to wildlife such as ostriches, meerkats and water buffalo. Families have long been able to carefully hold and feed creatures such as chicks and lambs, which is of huge appeal to younger children, in particular. However, the park has recently put its focus on activities for older brothers and sisters.
To ensure there is something for everyone, it is added some brilliant activities, games and rides, plus a new food outlet and luxury holiday lodge.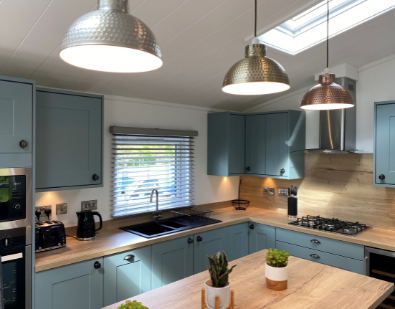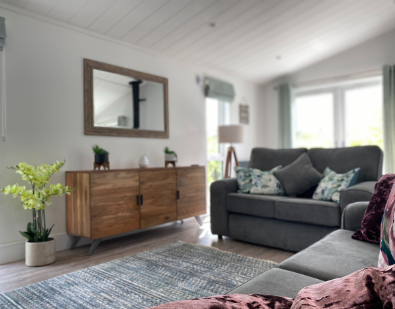 One early star attraction is the Traverse Climbing Wall, which challenges kids to make it across the wall horizontally, rather than vertically.
For budding Michael Jordan's wanting to shoot hoops, there is a new addictive basketball hopper game, whilst those with dexterity can tackle a new water balancing challenge.
Kids can get creative outdoors thanks to a mud kitchen with 'Kinetic Sand', whilst those preferring to drive or be driven, can take to a new tank and play soldier for a while, or hop onboard for the recently introduced Riverside Barrel Ride Route – a novel way of taking a little trip within the park. Should Covid-19 restrictions lift, the woodland tractor and trailer ride can also resume.
For those who like to stretch their legs, there are plenty of woodland walks, including the nature, tree identification and sculpture trails to take you to each corner of the park - the perfect pre-cursor to a trip to the ice cream parlour or café. There's no need to worry about getting lost, as all guests receive a complimentary activity pack and map, on arrival.
Seekers of great and fun photo opportunities have not been forgotten, with an animal face hole board for those wishing to strike a crazy pose and a social media board against which to be pictured, for those appreciating a great backdrop.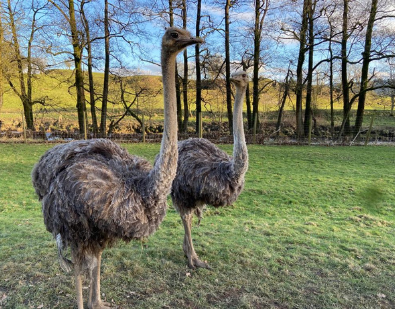 All of this adds to the other fun, including the thrill of meeting the wide array of animals. There are also all-weather indoor games, including skittles, Jenga, darts and Rolla Ball, plus mini tractors, zip wires, slides and swings, all within the 62 acres, giving you plenty of space in which to run, play and enjoy both fresh air and fell scenery. Visitors can now also tuck in at a brand-new burger bar, selling local produce.

Tearing yourself away from the Bowland Wild Boar Park is not easy, given all of the things to do, which is why it also offers nearby camping pods and tent pitches. This year, there is a new development on the accommodation front too. A super-luxurious, two-bedroomed holiday lodge, just a stone's throw from the park, allows families to stay within touching distance of all of the fun and games, as well as enabling them to be on the doorstep of some of the best scenery, wildlife opportunities and places to visit in Lancashire.
"The Bowland Wild Boar Park has definitely bounced back and is ready for 2021, after a challenging pandemic year for UK leisure and tourism," says owner, Neil McDonald. "We had time to think how to enrich our experience across different age groups – and that includes the older generation. The park really has something for everyone aged from 18 months to 80 and over. It also offers fantastic value for money, with affordable admission prices and only small charges for tank and barrel rides. It's all gone up yet another notch and we can't wait to see families enjoy everything that is on offer during the forthcoming summer holidays."
To find out more, head to www.wildboarpark.co.uk
Related
2 Comments