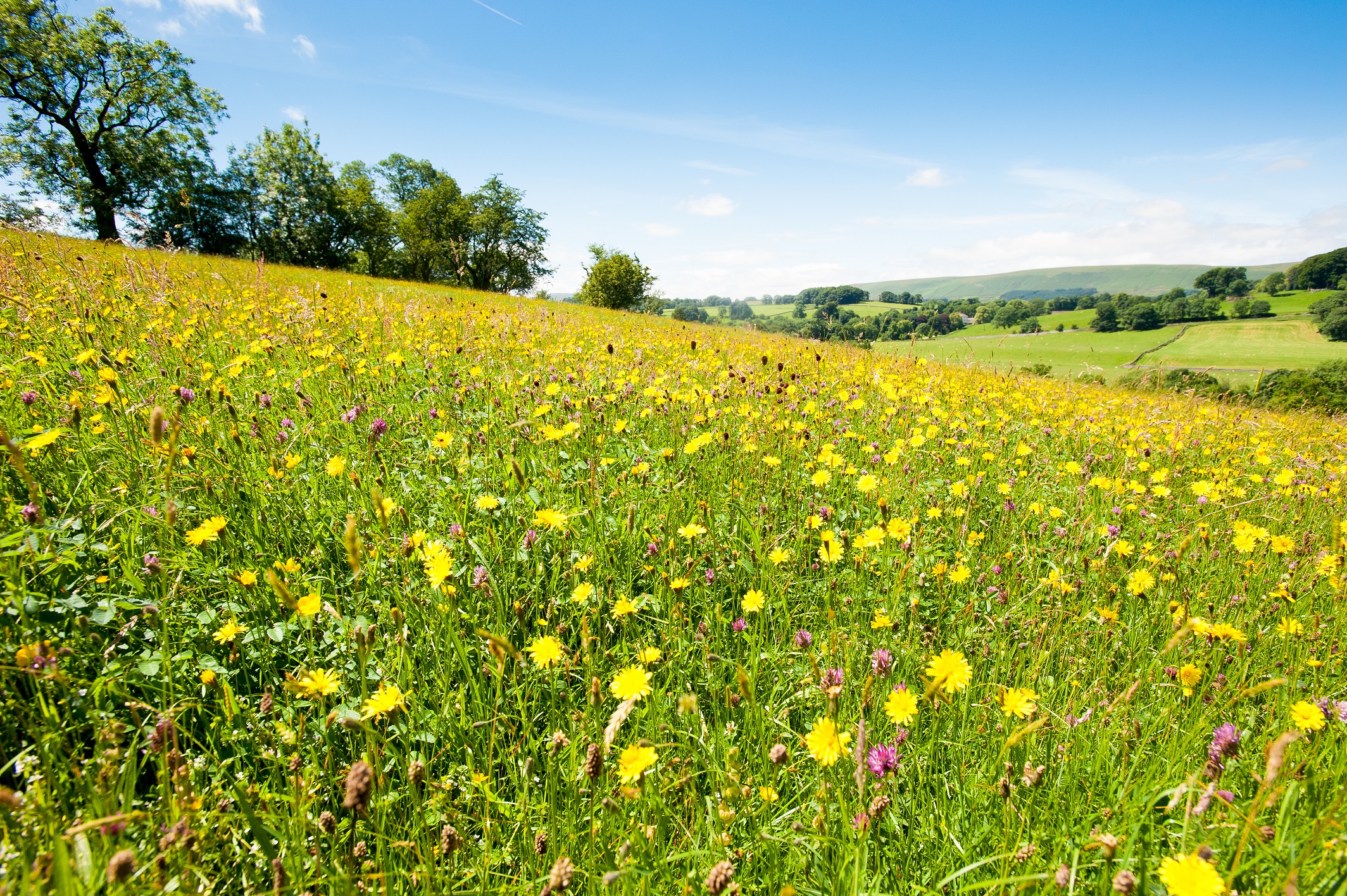 (© Graham Cooper)
Bell Sykes Farm in Slaidburn boasts some of the most important flower-rich meadows in Lancashire. From eyebright and yellow rattle to hawkbits and great burnet these fantastic fields are a sea of colour during the summer months – and home to great numbers of pollinators. Designated as Sites of Special Scientific Interest (SSSI) thanks to the variety of species found there, this set of six fields is also the official Coronation Meadow for the county of Lancashire.
This Festival Bowland National Meadows Day initiative will offer a guided – and Covid-compliant – walk around the meadows, followed by an online workshop over two evening sessions. The walk, led by Yorkshire Dales Millennium Trust's Bowland-based Meadow Makers Project Officer, Carol Edmondson, will take place on the morning of Thursday 3 June, with a second date of Tuesday 8 June in the afternoon if demand requires it.
The poetry writing workshop, led by local writer and tutor Maureen Fenton, will be over two online evening sessions, on Thursday 10 and Tuesday 15 June. The first session will include a special guest, local poet, Philip Burton, talking about the writing processes behind some of the poems in his latest collection, Gaia Warnings, which celebrates the richness of the natural world while reminding us of its vulnerability. In 2019, Philip concurrently held four national and international poetry competition first prizes: the Jack Clemo, the Sandwich (Kent) Poet of the Year, the Barn Owl Trust, and the Horwich (Bolton).
Participants will be invited to submit poems to the Forest of Bowland AONB, with a selection of these to be used on its website and social media for National Meadows Day on Saturday 3 July.
Both practised poets and beginning writers are welcome, but participants must book their place on the walk - for which numbers will be limited to meet current restrictions - and workshop through the AONB by emailing sandra.silk@lancashire.gov.uk. Participants unable to attend the guided meadow walk are still welcome to apply for a place on the online sessions.
Related
0 Comments