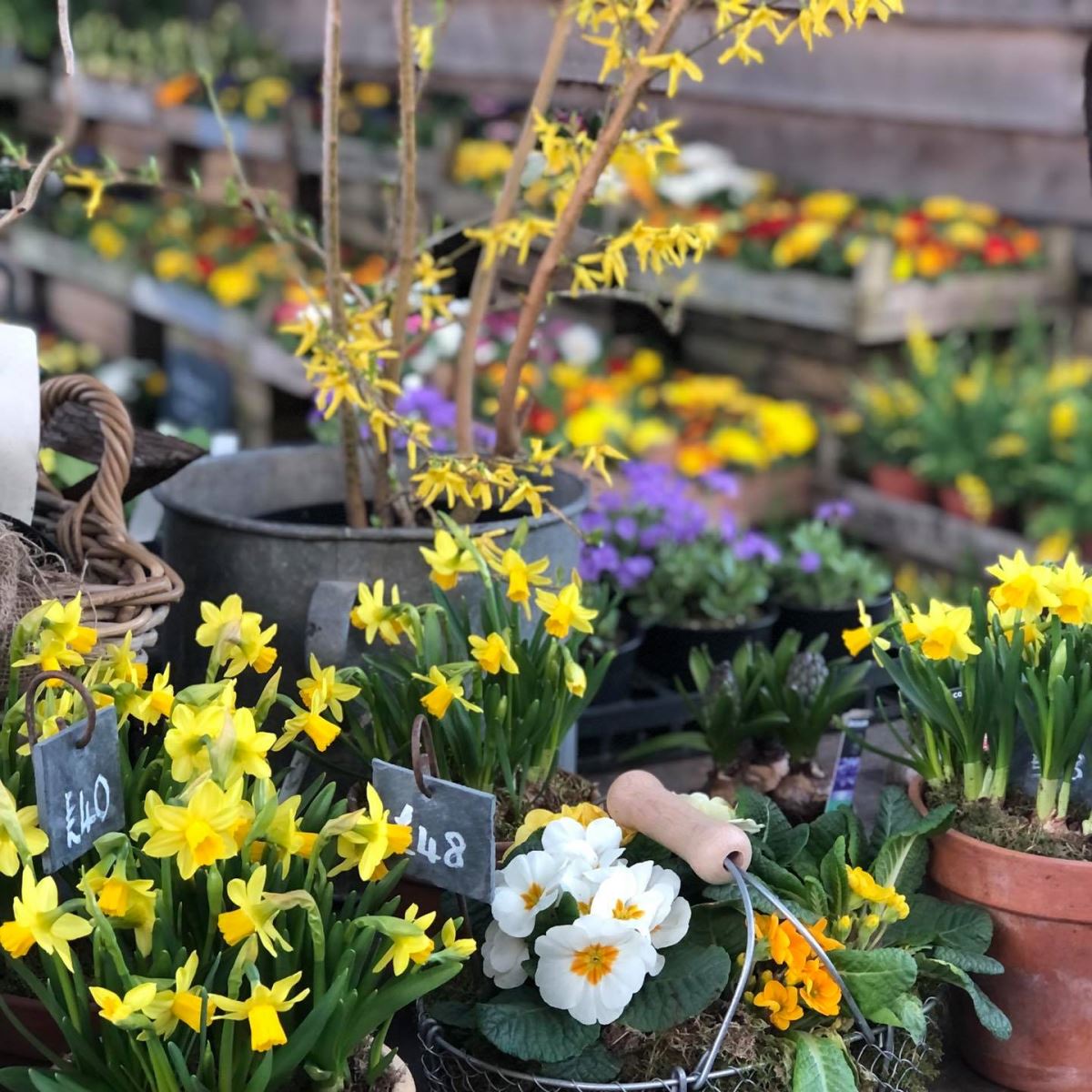 Holden Clough Nurseries are hosting two weekends of Artisan Spring Markets.

Cherry Market on the 16th ,17th and 18th April Tulip Market on the 23rd, 24th and 25th April.

They have handpicked a unique selection of stalls to be included in their very special seasonal Spring Markets Cherry and Tulip. The chosen individuals are true artisans, showcasing an array of products for sale from handmade soaps, candles, beautiful kimonos, forged ironwork and much more....

After visiting the markets visitors can wander around the nursery with its new displays of flowers and Spring planting to inspire, and discover our collection of houseplants, furniture pieces from Hungary and India and a world of eclectic treasures in The Glasshouse. The Shepherd's Hut will be serving a menu of delicious light lunches, homemade cakes and refreshments all day.

The Oak pergola will be transformed to host the first two weekends of covered outdoor markets on April 16th/17th/18th & 23rd/24th/25th so you are encouraged to book a time slot early to avoid disappointment
Visit www.holdenclough.com to book and for more information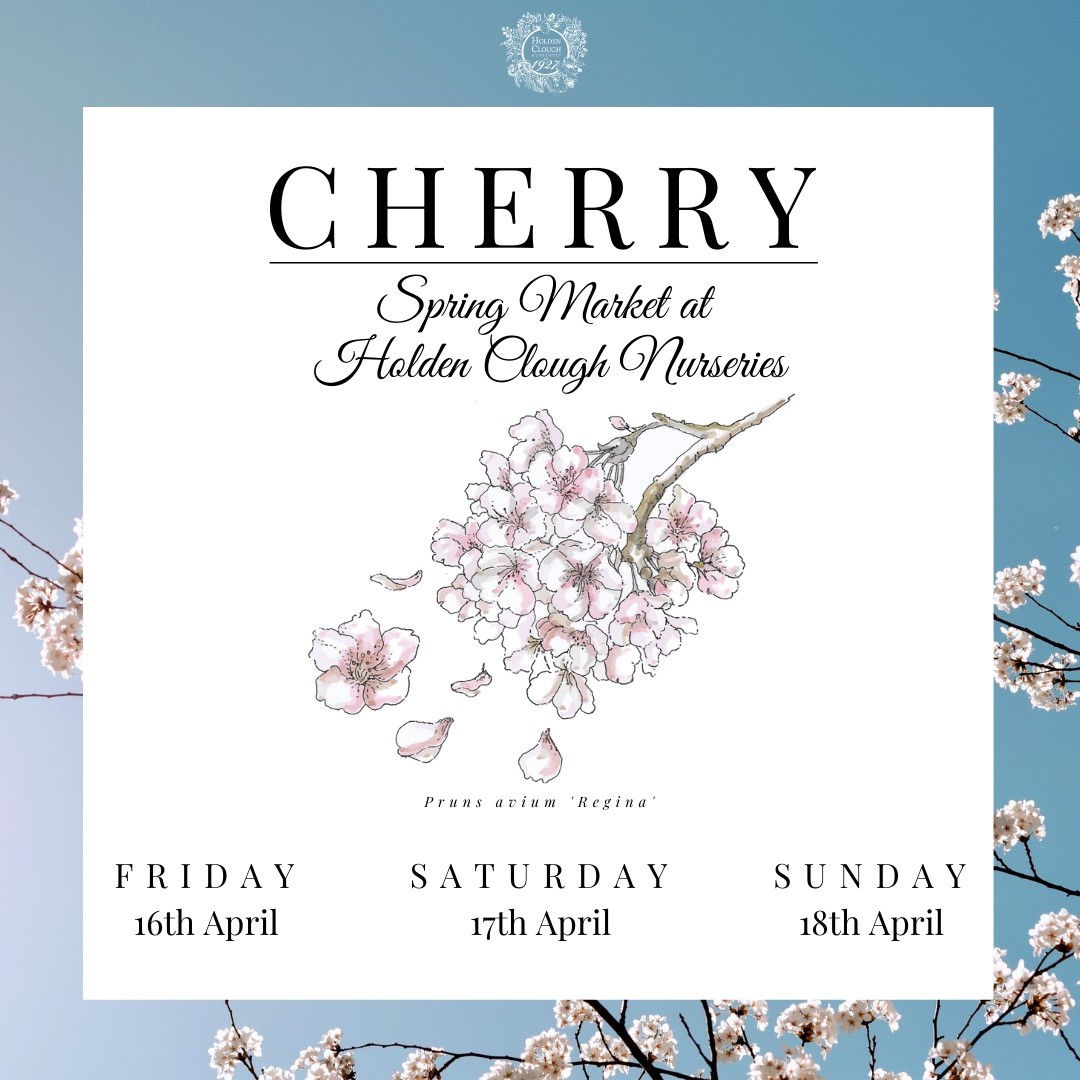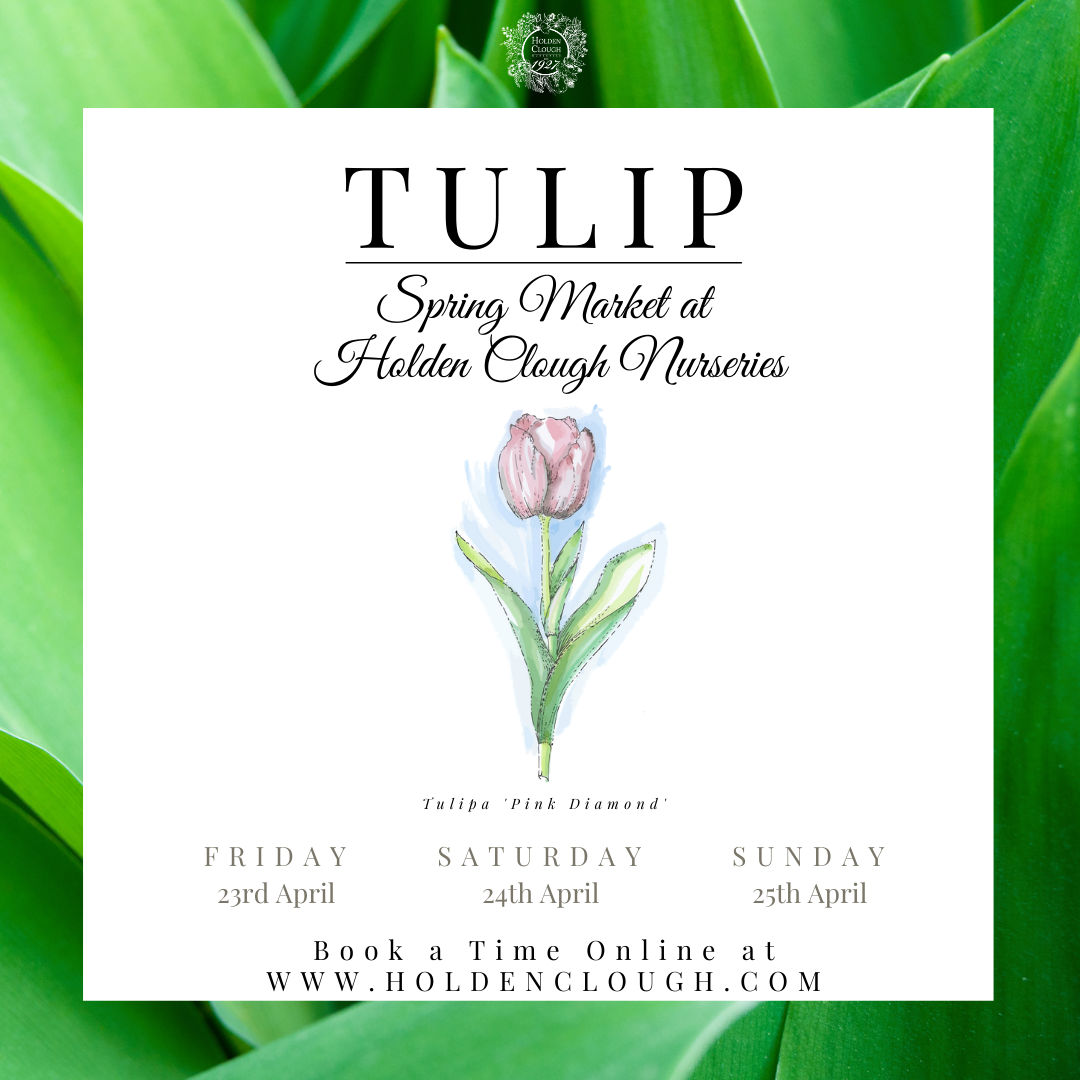 Related
0 Comments