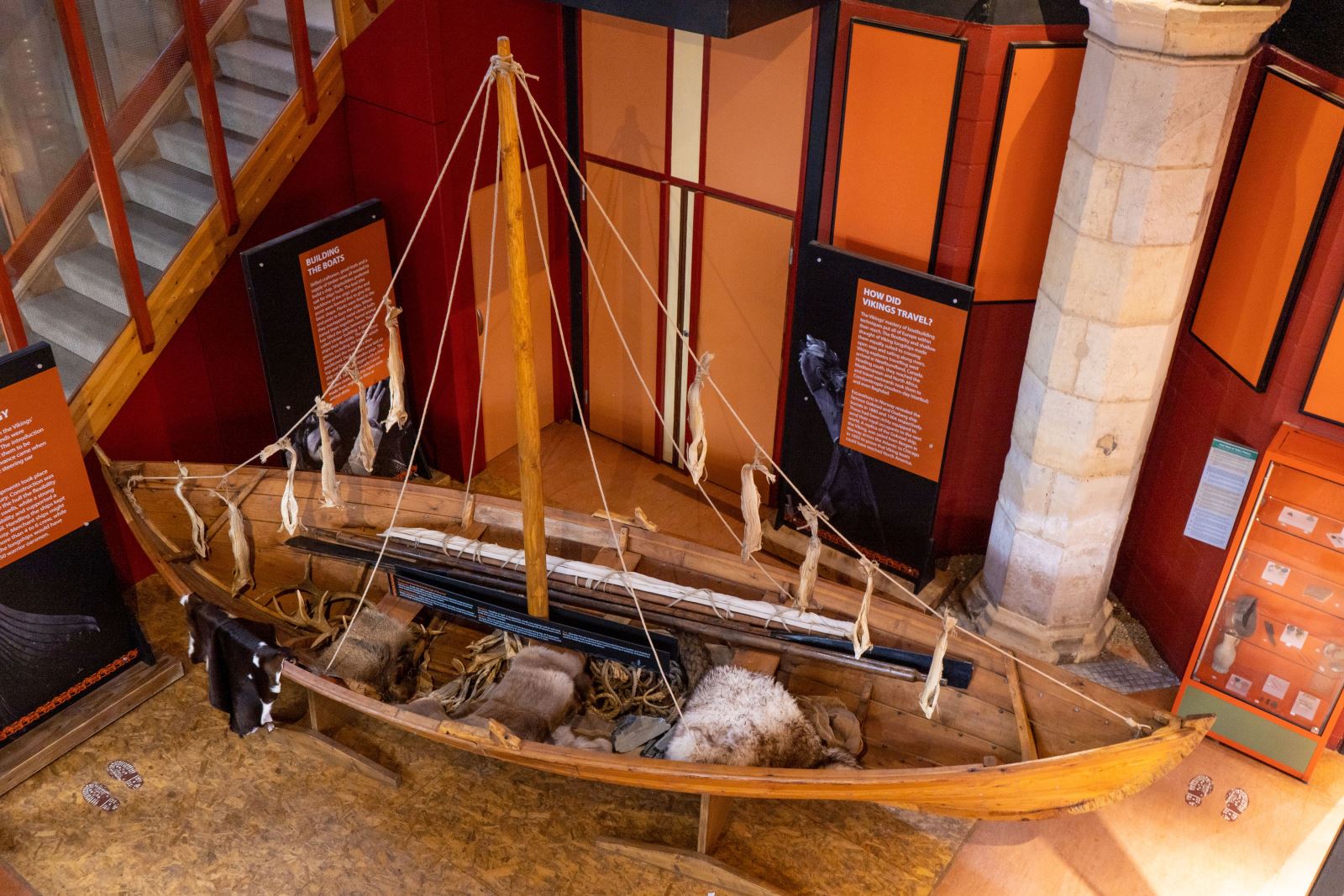 Vikings may have arrived with force but they also knew how to turn the materials they had around them into stunning items of cultural significance. They made ordinary items to serve their everyday needs but decorated them with designs which reveal the true spirit of the Viking Age.
From Saturday 19 September, Fearsome Craftsmen at Winter Gardens Blackpool a touring exhibition from The JORVIK Group of Attractions, operators of the award-winning JORVIK Viking Centre, allows visitors to discover how over 1,000 years ago these people turned simple materials into complex objects. Our archaeological finds and replicas allow you to delve into ordinary aspects of Viking life by exploring materials such as bone, antler, metal and wood to see how the Vikings made everyday necessities. Learn how advances in Viking boat technology led to the development of a thriving trade network, with Lancashire having an important position on a well travelled route.
"Most people have an expectation that all Vikings were feisty warriors, but with this exhibition, we are hoping to help change that narrative. There were so many skilled craftsmen in the Viking Age and visitors can learn about the everyday life that these people lived through our range of artefacts and replicas", said Sarah Maltby, Director of Attractions at York Archaeological Trust which owns and operates The JORVIK Group.
The whole family can immerse themselves in the sights and sounds of the Viking Age with our replica boat, market stalls and Viking house – there's even a Viking toilet!
Fearsome Craftsmen opens on Saturday 19 September 2020 and runs until Sunday 13 December 2020. Admission to the exhibition is just £5.00 with prior booking advised. Discover more at www.wintergardensblackpool.co.uk
Related
0 Comments