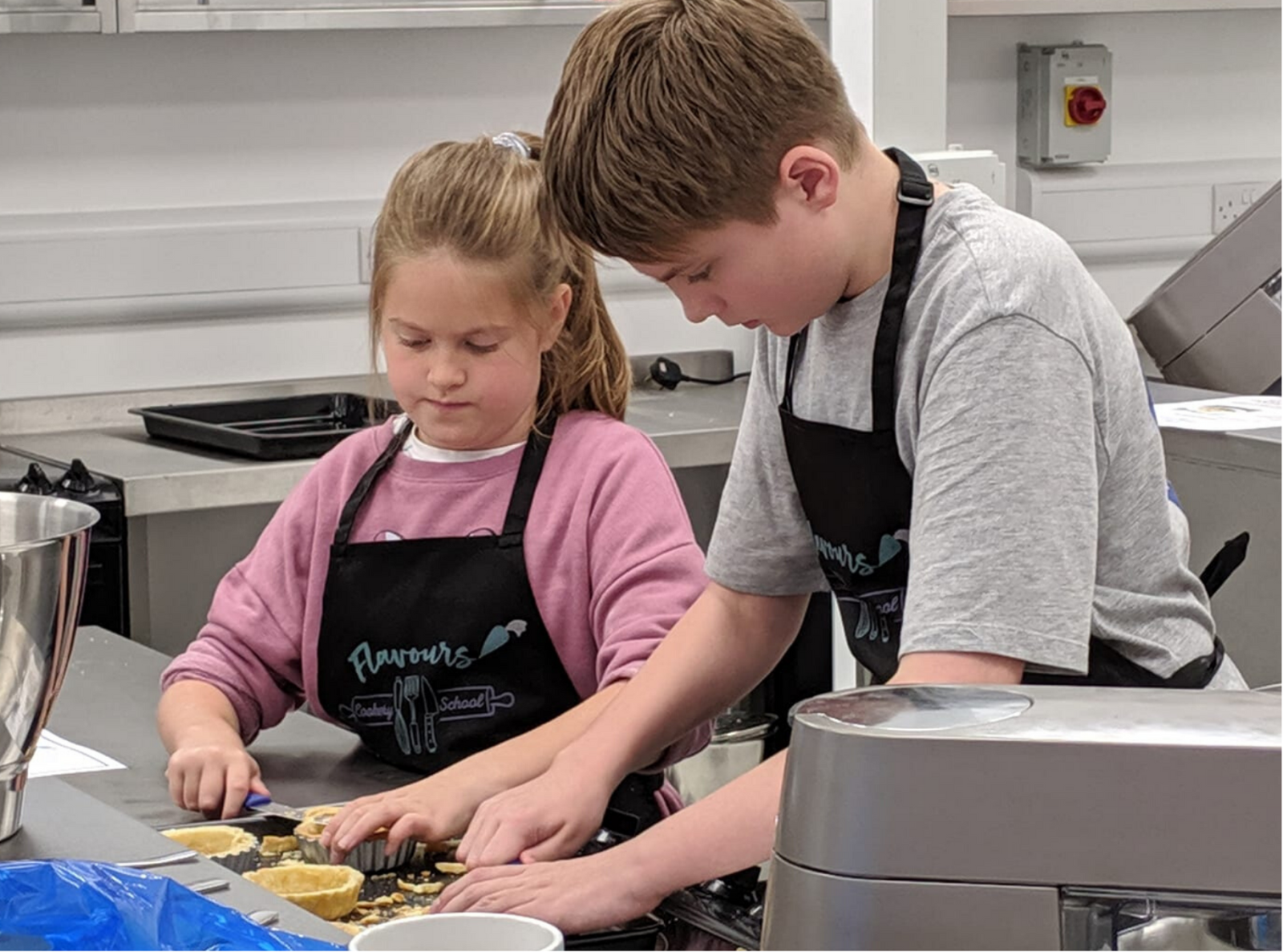 Over the past months, with the majority of us being at home more than normal it is understandable that many have been feeling less motivated to eat healthily.
Studies of lockdown eating have found that many children have developed bad eating habits, with parents concerned about their increased snacking on crisps and chocolate, worrying it's not healthy.
With Lancashire pupils now heading back to school, there is an opportunity for parents to re-establish a lunchtime routine and tackle any bad eating habits.
Owner of Flavours Cookery School Carolyn Glover says "As a mother of two girls going back to school, I know exactly how it feels to be rushing around trying to provide a nutritious, balanced lunch. But a healthy packed lunch doesn't need to be a 'boring' packed lunch."
For a healthier, tasty, hassle-free packed lunch, Carolyn offers the following ideas and top tips:
· Swap white bread to wholemeal pitta breads or wraps
· Substitute crisps for creamy hummus + chopped veggie sticks
· Replace cakes for malt loaf or fruity bread
· Add your own fruit to low-fat yoghurt or fromage frais
· Build your own wraps – lunch can be more exciting when they get to put them together
"For fussy eaters, get the kids involved in planning and choosing what goes into their lunchbox – they are more likely to eat it if they helped to make it. Mix it up and be adventurous!"
Carolyn's Favourite Lunch Box Recipe:
Rainbow Pasta
This can be used for up to 3 days after being made, so it's a great one to make on a Sunday evening with the kids:
Ingredients
· ½ cup (50g) uncooked farfalle pasta or 1 cup of cooked pasta
· ¼ cup (40g) fresh peas or frozen and thawed
· 1 carrot diced
· ½ cucumber peeled and diced
· ½ red bell pepper diced
· ¼ cup (40g) steamed corn kernels
For the dressing
· 1 tablespoon extra virgin olive oil
· 2 tablespoons lemon juice optional
· ½ teaspoon salt
Instructions
1. Cook pasta in salted boiling water for 10 minutes/cook according to the manufacturer's instructions.
2. Mix the pasta with the rest of the ingredients in a bowl and serve at room temperature or cold. If there are any ingredients your child doesn't like, swap it for something they do like. You could add meat if you like, tuna, chicken or ham are great with pasta.
Flavours Cookery School is located at The Sidings Business Park in Whalley. Their team of friendly, experienced professionals host a variety of cooking & baking classes for all ages and abilities in their purpose-built kitchen. It is their aim to inspire and teach both children and adults about home cooking and healthy eating. www.flavourscookeryschool.co.uk
Related
0 Comments