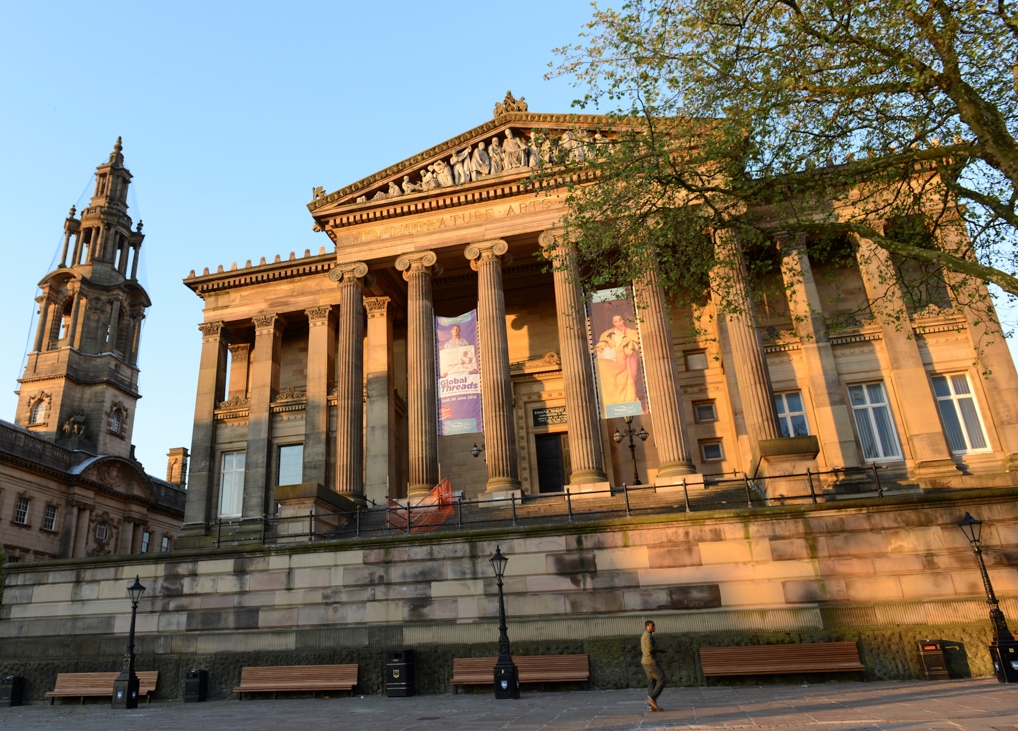 The Harris will open its museum and galleries on Monday (August 3rd) as the second part of a phased reopening. Visitors can now book an online ticket to visit the museum and gallery spaces on the first and second floors. The ground floor reopened in the middle of July with the library, café takeaway service and shop opening first.
To ensure everyone can visit the museum and galleries safely whilst maintaining social distancing the Harris has introduced a pre-booked ticketing system for either of two different time slots, 11am to 1.30pm and 1.30pm to 3.30pm. Visitors will need to show their digital ticket to staff using their phones - tickets do not need to be printed out.
Tim Joel, Head of Culture at Preston City Council, said:
"The Harris is pleased to be open again to the public with the lending library, café, shop and galleries all available. We have had to make several changes to ensure we keep our staff and visitors safe including: asking our visitors to sanitise their hands upon entry, provide details for NHS track and trace, book sessions to visit the galleries and to wear a face mask unless exempt. Visitor numbers have been steadily growing since we have been open and we have received positive comments from our visitors about the arrangements we have put into place. It is important we all do our bit to stay alert, control the virus and save lives. By following the simple steps we have put into place we are able to welcome back our visitors to enjoy the fantastic public service provided by the Harris."
The Harris team - whilst socially distancing - will guide and direct visitors safely around the building using a one way system. There will be information and assistance available, and visitors can be reassured that all government guidelines and safety measures will be strictly adhered to.
Councillor Peter Kelly, Preston City Council Cabinet member for culture and leisure, said:
"The Harris team has already welcomed over 2,000 visitors since the first phase reopening of the ground floor earlier in July. This new ticketing system will facilitate longer visits to the museum and galleries and for people to enjoy these beautiful spaces safely. The Harris Café has also increased its service from a takeaway offer to a sit down service with a limited number of tables for customers to enjoy their purchases within this much loved Grade I listed building."
Bookings are online through the Harris website.
https://www.theharris.org.uk/product/book-your-tickets/
If it is not possible for visitors to book online they can call the Harris Welcome Desk on 01772 905414.
The Harris is asking all visitors to wear a face covering where possible unless exempt. Other face coverings are accepted.
The first floor toilets will be open and available to Museum & Gallery visitors and are accessible by stairs and lift. There is also a second floor toilet accessible by stairs.
Visitors to the ground floor only do not need a ticket to visit the library, café or shop.
The shop is open for purchases and there is a sit down café service, both accepting contactless card payments.
The Heritage Reading Room and all the public computers will continue to be unavailable for the time being and visitors should be reminded that reduced opening hours are still in place and the Harris continues to be closed on Sundays.
Please read the list of FAQs on the Harris website to answer any questions you may have before visiting. If you are unable to book your ticket or access the information digitally you can contact the Harris on 01772 905 414.or email theharris@preston.gov.uk
Related
0 Comments